The wife - Episode 37
See all episodes here »
"Hello, Dr. Suarez." Mrs Romero wasn't expecting a call from Dr. Suarez this early There could only be one reason why he was calling, For her, this was the moment of truth, she was ready for anything. "It's about the DNA results." Mrs Romero remembered to take deep breaths in case it didn't come out as she had expected. "I don't believe this but Ema shares your DNA." Mrs Romero choked on her own saliva . This was definitely not what she had imagined. "Dr Suarez... Ema... is Adriana?" "Yes." The man replied. "Excuse me." Mrs Romero said before putting the call on hold and running around the room like she was on fire. "She's alive!" Her newfound joy took the wrong turn when she remembered that Ema wasn't in the hospital anymore. She vividly remembered watching her go with the wrong people. It shattered every good moment she had planned to share with the world - her workers. She returned back to the phone to get more information about Adriana's parents "Doc, She was taken away from me and I watched her slip right away. I need the names of those posers." " I don't believe this, why would they pretend to be Ema... Adriana's parents." "I feel the same way Suarez, it makes me wonder what kind of situation she is now." Mrs Romero expressed her fears
All episodes of this story can be found here >> https://www.ebonystory.com/story/the-wife
. "I have gotten their names and where they live. Esmeralda Contreras and Devi Contreras, and from what they told us, they live in Malinalco." What would they be there? Mrs Romero remembered hitting Ema on the road outside Tijuana. "Are you sure?" Mrs Romero inquired, feeling a bit uncertain that they could be there. "Yes, At least that's what they told us." "Thank you, Dr Suarez. I have to go now." "Ok." Mrs Romero ended the call and immediately called for Walter. Her driver came as quick as he could. "Walter, get the car ready." "It's a Saturday." He chipped in. "I know Walter but this is far more important than business. We are going to Malinalco." MALINALCO Malinalco was a beautiful small town that didn't deserve to be called a village. It was the perfect place to spend the holidays with family. Mrs Romero could only think of the good things the city had to its favor just to avoid what rampage her mind was causing her. She didn't understand all this, Ema fell from a cliff and she suddenly made it here. She could only get answers from the people who took her. "We are here," Walter informed as he pulled close to a duplex. Mrs Romero highlighted the vehicle and walked towards the house that held the answers she needed. She knocked and waited for a reply. She heard people chattering inside then they stopped. She knocked again and this time, she heard footsteps. The door made a creaking sound and Mrs. Romero watched the door open. A woman in her early fifties stared sown at her August visitor before saying, "Can I help you?" "I'm looking for the Contreras." Mrs Romero replied. "The woman got out to facers Romero. She looked every inch terrifying and one would think she was a descendant of Anak. "I don't know what game you're trying to play but please Leave." The woman spat. "I can't! You have to help me." "I can't. They don't live here anymore." "What do you mean? Since when?"Mrs Romero demanded already losing it. The woman stepped back a bit seeing how agitated Mrs. Romero was. "After her daughter, Ema's death." They had a daughter who died? "How did she die?" Mrs Romero quizzed, shaky. "Her daughter wanted to get married but they refuse and while they tried to take her away from the man she loved, She took her own life." " Now just leave me alone." The woman pleaded and shut the door. Mrs Romero was stunned. Those people were in their right senses when they took her daughter. They must have seen her floating in the river so they took her, That's why the cops never found Adriana's body. They named her after their daughter knowing she was suffering from failed memories. Psychos! The Contreras faked their address knowing one day their lies would catch up to them, which also meant one thing, Adriana lived close to her. The cliff incident and the car crash meant she was in the city or just close by.
***
Ema blinked her eyes and all she thought turned dark. The image she saw was far too real to be her imagination. She rubbed her eyes and walked out now clad in the Royal blue gown. Her body felt weak, Ema could swear that her body would give up any second. "Are you ok?" The mall lady inquired, seeing how drained Ema had become. "Just tired." Ema brushed it off and walked back to Nathan. "You look...stunning," Nathan commented when he saw her. "Thank you." "That wasn't convincing. You look pale, Are you ok?" "I am," Ema answered. "Ok. Let's go." "Where to?" She inquired, She thought shopping was all he had in mind. "Lunch, You look hungry," Nathan replied. "I'm fine. I just want to go home." "After lunch." Nathan insisted. "Where exactly are we going to?" "The first place that held our good memories together." "I'm not...Forget it!" He was so bent in forcing the role of his wife on her. "I see your strength is back." Nathan teased. "Can we just do this and get over it?" "Let's go then." "Does this place bring any memories?" Nathan asked Ema when they arrived at his secret location. It was an outdoor restaurant that looked more like a shack. "No. I've never been here." Ema retorted. She got off the car and took her seat on an available bench. Nathan parked his car and joined her soon after. "What do you want to eat?" "Anything." "Ok then. How about posole?" Ema was bewildered, she had been craving for that exact food for a week now. Was he telepathic? "How did you know I wanted that?" "Adriana liked it and so do you." Which reminded her, After placing an order, she asked Nathan something that had been on her chest since they went shopping. "Did Adriana have siblings?" Ema quizzed. "Yes. She did." Nathan replied, pondering on why Ema would ask him that. "Are...they alive?" "Adriana had a twin brother but he's dead." Ema had a flash of the boy flying out of the window. "How did he die?" "I don't know much but he fell out of a window. What are you asking?" "I was just curious." Nathan knew White lies but he kept his trap shut. If he was getting Ema to doing her new life, then he best leave her to find out.

Read " Sanctum " by the same author ( samuelade. )

. Ema was beginning to doubt her very existence. Those memories did not belong to her but she seemed to be getting flashes about everything Adriana. Was she living in lies? She needed to find out. " I learned her father died but did she have a mother, any relative at all?" Nathan raised an eyebrow. "Something is wrong here. What are you hiding?" "Nothing." Ema lied, she didn't want to give him the slightest hint she was beginning to think she might be Adriana. "Well her mother is still alive." Ema considered the odds. She needed these answers for herself. The family she thought she had before had changed drastically from sweet to controlling. She only had one more question, "Where does she live?"...
(listen to slow dance by Ava Max and Aj Mitchell while reading. you end up crying)
Oil Company Scholarships
Shell Nigeria Scholarship Awards/NNPC/SNEPCo National University Scholarship 2019 NNPC/Eroton JV Undergraduate Scholarship Scheme 2019-2020 PTDF Scholarship - All you need to know 20 How To Study Abroad Frequently Asked Questions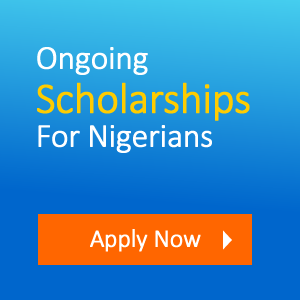 Ebonystory.com
Views (707)
Likes (3)
Comments (7)
Rating (3)