Christian - Episode 22
Epilogue
See all episodes here »
We arrived at the house the next day, My Father's's son, Alex was in the boarding house, I had earlier Informed my parents that I was coming home and they were excited about it, they made dinner as usual but I didn't tell them that I was bringing a guest...the silence in the house was deafening after Christian walked in, my parent's had been happy to see me and had hugged me tightly, but when Christian walked in the atmosphere Changed, my Father simply stared at me then went back into the sitting room, muttering something about me being a disappointment, I swallowed as Christian gave my Mother the wine bottle he held...
"It's nice to meet you ma...you have a beautiful home"he said to my smiles and hers
"Please come on in, make yourself at home"She said ushering him towards the sitting room to meet my father who was already seated with a newspaper, I wanted to go in with them but my mother pulled me away
"Come help me in the kitchen" I gulped, wondering if Christian would be okay as I followed her away, I didn't want to leave him with my Dad, not yet, my Father was such a scarecrow and I feared he would eat him alive.
As I helped Mom put the glass cups on a tray she asked me
"I thought you were dating Kwame"
I glanced at her"I was....but it didn't work out, not that I thought it would, he was only playing me"
"Oh, so why go back to Christian"
" Christian is...has always been the one Mom, Ive just been distracted, and Dad didn't make it easy for me, he has always been between us, he judges him because he's not the senators son"
"Your Father wants the best for you"
"He doesn't care about my happiness, all he cares about is his shares and business acquaintances, he forgets that those things fade away but True love do not"
My mother stared at me"Whoever you marry would inherit most of your father's properties and Lands, that's why he's so concerned"
"Father wants to acquire more through me and my marriage, we don't need them Mom, I will get a job and Christian has a business, we would survive"
"On what, what makes you think he can give you the lifestyle you were born and used to, what if he's a golddigger"
"I know he's not, he would never have broken up with me if he was"I paused" I'm willing to risk it all for Christian, I love him, Its not something I can control" we heard laughter in the sitting room and gawked at each other then went in to look, my Father and Christian were engaged in a conversation and my Father was demonstrating with his fingers, what were they talking about and how did they get there, there was silence now as they watched the Tv together, I looked at my Mom
"Food is served"I called out and the men moved over to the dinning table, my father pulled out his chair staring at Christian who pulled out my chair for me then sat down and met my gaze, he looked away when my father said
"Your friend is a very interesting fellow"my Father began, was that a good or bad thing I wondered"I didn't know he was one of the students I sponsored on Scholarship in your school" I looked at Christian"His mother died when he was very young, his father left a little earlier, he has been stuck with his little sister"he paused"I personally approved it then because I was so impressed with his transcript, I had no idea he was the one, he is very intelligent, he's not just had the best opportunity"he paused,they discussed all that?"it kind of reminds me of how I started"
"I thought you were born with a silver spoon" I said
"Nah, my father had money but he never gave any of us Change, you had to earn it, I guess I spent my life trying to make more money and acquire more wealth, I forgot how hard it is to be nothing but a hardworking young man who's just trying to make ends meet"
I sighed, that's what I've been trying to tell them, you don't judge a book by its cover"I imagine it must have been really hard for you and your sibling"My mother said
"Yes, my uncle took us in but....we had to make good of the little we had, but I'm grateful for how far we have come, I've learnt to appreciate everything I've been given" silence
"What makes you think you can take care of my daughter"my Father finally asked, " I know you are hardworking but I don't want her to suffer, contrary to what she believes, I want the best for her" I had no idea what had prompted that conversation with my father in the sitting room but I was glad it was working and Christian had gotten to his heart, Christian looked at me then took my hand
"Because I love her and I can't imagine a day passing without trying my best to make her happy"I smiled at him, him me as my Mother cleared her throat
"I'm only concerned for my daughters happiness but it seems you have her heart"
"Yes, I think I do"Christian said
My father finished eating, then stood up"We still have a lot to talk about if I want to make you into the young man that would take over my company"
I gaped"What.."I got up and jumped into his arms
"Wow, I can't remember the last time you did that"My father said
I didn't care as I was jumped"Thank you so much Dad, I love you"
"I love you too my baby girl"
Christian and I held hands and left the table after my Mother shooed us away tired of our gushing looks at each other, the maid came to clear the plates away and we walked outside
"Okay, how did you pull that off?"
"I actually did nothing, your father was bent on the fact that I was a gold digger and I just prove him wrong"he stopped and pulled back my hair"I love you and I couldn't imagine my life without you in it, you make me happy and I think I do you too, I might not have much but I've given you my heart and I hope it stays the same forever..."I put my finger on his lips
"You're the best thing that has ever happened to me Christian and I love you" I leaned up and kissed him, after which he kissed my forehead and hugged me, we stayed that way for a while, enjoying the night wind and crickets chirping, I discovered then that nothing else mattered, when I was with Christian.
The end.
******
. .
Read "
In my dreams
" by the same author (
Funmi Anita Adesina
)
.
All episodes of this story can be found here >> https://www.ebonystory.com/story/christian
TO BE CONTINUED...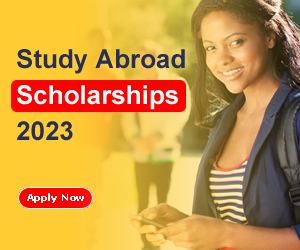 Wants to study in Canada? Checkout this ongoing scholarships in Canada
Ebonystory.com
Views (8308)
Likes (1)
Comments (4)
Rating (5)