Trapped - Episode 6
See all episodes here »
Sorry about the delay, I posted those episodes but it wasn't approved untill now, I had to wait till they were approved.
My son got better and everything returned to the usual except for office gossip that the Ceo was retiring and his son was taking over, that wasn't new, Mr Maurison was basically the owner of the company while his father was just the owner on paper. We had a meeting where it was formally announced, the Old man addressed us, older Mr Maurison was a very jovial man, he never had any issues with his staff during the years I've worked here and he was talking to us now about how proud he and his wife were of his son who has grown up to fit his shoes perfectly...
"In line with this development my son would be needing a Personal Assistant and because of the state of the company right now where we are very busy we won't be conducting any interviews, Miss Wellington would be taking that position" everyone turned to me as I looked up shocked, I so was not expecting that" I know she wasn't expecting that"Mr Maurison continued with a laugh" but you have worked so hard for this company it only sits well that you get a promotion" he said, yeah I wanted one but PA to the new CEO, that was a bit farfetched, I knew George had something to do with it as I looked at him but he focused on his ballpen, after announcements were made the meeting was closed.
Everyone congratulated me on the promotion but it didn't sit well with me, I felt it held an underlying agenda, one day I was publicist, next day I'm PA to CEO, Sade was very pissed and she showed it in her action when she brushed past me, I assumed she thought she was going to get it after all her hard work and sl*tting around, I had no idea why he chose me as I paced my office then decided to confront him.
"Wow...that was um a huge promotion.." Clara said at my door as I made to step out
"I would be right back" I said and made for the elevator, Sade didn't even spare me a glance as I went past her to his office, I knocked and went in after he said to come in, he looked up from his computer
"You should move up to your new office, I ll be needing you close by" he said
"Sir..." how do I say this "I appreciate the offer but.. . I do not want it"
He looked at me "why's that?"
"Your PA would have to go everywhere with you, share hotels...I won't have that leisure, I have a son and I'm married"
"You have a Nanny"
"She's not live in ...."besides I think you have an agenda
"I just want you for the job, we have a lot to do, I don't have time to conduct interviews when I have someone I think is competent for the job"
"But I'm fine being the company's Publicist"
"No, you would do a good job as PA"
"I have no idea what I would be doing"
He glanced up"you would hold my hand"
"You should find someone else" I made to go
"I didn't choose you as my PA, my father did, he has seen we have a good working relationship"
I turned" I do think you have something to do that sir"
He sighed "All I said was She's smart..."I held his gaze"I don't have an ulterior motive in making you my PA if that is what you are thinking" he said "you are a very attractive woman but I do know my boundaries"
As if that was supposed to help the situation "I'm so sorry sir"
"Okay" he stared at me "I ll find someone else" he dismissed, We held gazes and I saw the disappointment in his eyes, I wanted to take them away, kiss them away..what the hell was I thinking, this was a big promotion and I was letting my feelings and fears get in the way of my work, but I never ever ignored my instincts and it was telling me to run, I couldn't handle this particular temptation,
"I'm sorry, I didn't mean to make you disappointed" I said
"I just feel sad that I believe so much in someone and they don't think they can do so much more" I stared long at him, what was I afraid of, that I would fall for him in the process, hell if I wasn't already falling"would tell Sade to put up the advert"he was saying
"No..no need for that..
All episodes of this story can be found here >> https://www.ebonystory.com/story/trapped
. I ll be your PA" let whatever want to happen happen" I might make some excuses but I ll try and be who you want me to be"
He smiled, it was only a small smile but it was so much coming from him
"That's brilliant, now if you would move up we get right back to work" he went back to his computer and I took it that I was dismissed.
I called my husband to tell him the goodnews but it went to voicemail so I just didn't bother texting
"I'm planning to pay a surprise visit to PH with Simon this weekend"I told Clara
"You think that's a good idea"
"Yeah? I just got promoted, we should celebrate"
"Tony doesn't want you in PH"
"But I'm his wife"
"On paper, see eh just breath...take care of Simon and forget he exists"
"What if I'm doing something wrong, I think maybe I should make more effort, maybe I need to work on my marriage"
"You mean flog a dead horse"
"Why would you even say that?"I snapped
"But it's the truth, don't you even feel lonely sometimes"
I paused, "I do" I really do
"see...we should go out tonight"
"Susan's not around and I'm not in the mood"I said
"Alright next weekend, I have to get back to work"she stood up and left..."take care of your new office" she said at the door, I was now in the top floor right next to the Ceos office,my new office was spacious and beautiful, I attended to all matters when he wasn't there and I made sure he was ready for all his meetings, Sade was still his secretary and I knew it was going to be hell working with her, Mr Maurison returned and I went to his office to give him the files I've been working on
"That was fast"he said
"I didn't eat lunch, I guessed it was important"I said
"It is"he went through them"Are you sure this company is legit, they went through legal trolls last year and lost millions"he said, I went to his side of the table to see which company he was referring to
"I think we can work with the company for a higher price based on that if they are willing to pay"
He closed the file"we would need Barrister Felix to be present for the meeting"
"Yes sir"I reached and opened another file, I actually wanted him to look at this one, our hands touched but I ignored it"this company has gone bankrupt but they want us to help revive it"
He took it up"for how long and how are they going to pay?"
"They have a loan from the bank and collaterals"
He stared long at the file then asterisked it"That should be all for now I would look at the rest later"I nodded and walked to the door then turned"sir, I would be traveling this weekend"
"Where are you going?"he asked absent mindedly
"Port harcourt...to see my husband"
"Oh..weekend is your off, I ll call you if I need you"
"Alright sir, thank you"
So far he had been a gentleman and I had not regretted saying yes to the offer, I don't know what I expected him to do because the s*xual tension between us was a lot and working closely with him made it worse, I didn't know if he felt it too or I was merely hormonal and s*x starved, I hoped to keep everything strictly professional which was why I was going to see my husband.
***
Pls comment, like and rate
. .
Read "
Amidst Temptations
" by the same author (
Funmi Anita Adesina
)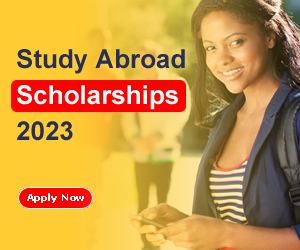 Wants to study in Canada? Checkout this ongoing scholarships in Canada
Ebonystory.com
Views (11362)
Likes (3)
Comments (3)
Rating (5)