Trapped - Episode 1
See all episodes here »
My heels made click clack as I hurried to my desk, I was late..as usual
"Isabel...Mr Maurison wants to see you in his office...Asap" shit, there went my chance of hiding out in my office
"Thanks Babe" she gave me a thumbs up for goodluck, she was my colleague as well as my bestfriend, we had been working in ETA for about 4 years now, it was an advertising agency don't ask what that means..."I ll be right there" I said as I dropped my bag and walked back towards the MDs office, he wasn't exactly the CEO, his father was, though he acted like he owned the company, he was pompous, dark and intimidating, Tony never wanted me to continue working after we got married but I knew my job was the only thing that belonged to me, his office was at the end of the third floor, it was spacious and Ostentatious, typical Ceos office, you never got invited there unless he had something important he wanted to tell you..like you were fired.
"Mr Maurison..."I shut the door" you asked to see me"I said after I got in, he looked up from his laptop then went right back to it
"It's 8.30 Miss, you're late again*
How did he know that"I'm sorry sir, it won't happen again"
"That's what you said the last time and the other last..."he looked up at me"do you like your job Miss, or you want me to replace you with another"
"I'm sorry sir, I promise this is the last time.."
He moved his fingers in each other"you know this is a privately owned company, what happens if every staff is given leverage to do as they please" he waited, okay he didnt have to be an asshole about this, I had apologized, severally...he stared thoughtfully at me
"I have a son and, it's kinda hard sometimes"I looked down, I hated bringing my son into this but it always worked...he went back to his laptop
"We have a meeting in 30 minutes, I hope you have the reports ready"
"Y..yes sir" no I forgot
"You forgot about the meeting?"he asked
"N.no sir, it's ready"I just needed to edit it if he let me go immediately, he stared long at me
"I need more from you Isabel, don't make me change my mind"
"T.. thank you sir"taking that as my cue, I walked out of his office and power walked to mine, Clara leaned on my desk
"You look flushed, that took 30minutes"she said checking her watch
"No it did not, duh he didn't fire me, at least that's something"
"He won't fire you because he wants to bone you" she said as a matter of fact, I glanced at her,"what, why would you even say that"I said speed editing the report"I am married, with a son, I'm probably fat and not his type"
"No you are not fat"she crossed her arms over her chest"how often do you see your husband, when last did you have sex"
I gaped at her the continued typing"please I have a meeting in 30 and if you still want me here, I need to finish this" I moved away to photocopy
"Okay"she said and walked away, I glanced after her...
All episodes of this story can be found here >> https://www.ebonystory.com/story/trapped
. I would never cheat on my husband.
Mr Maurison walked out of his office minutes later and I hurried after him with the papers, his secretary Sade who was my mortal enemy eyed me up, I ignored her as we got into the board room.
The meeting was soon over and it was the close of the day, I hurriedly drove off to pick up Simon, after which I drove home and made dinner, we bathed and immediately he slept off I crashed till the next morning, he only woke up once at night.
The next day returned to pretty much the same routine only I wasn't called up this time
"You need a nanny"Clara said to me at work during lunch break"you look exhausted" I gaped at her
"I'm not even going to respond to that, you know I don't trust anyone else with Simon"
"Come on you know you have to live your life, you have to go out and have fun, how you going to do that with a baby breathing down your neck"
"He's not br...Clara I know you mean well but I have to be the responsible one"
"When was the last time you spoke to him, he's probably with some girl doing God knows what"
"I don't care, okay"she saw my look, I knew it was probably true but what was I to do about it, he paid for the house and made sure we were taken care of
"I hate to be you right now"she said, Sade walked up to us
"Mr Maurison wants you to go through this"she dropped a file and shashayed away
"You know she's sleeping with him"
"How is that even my business"I said "we need to get back to work"I said getting up with the file
"It's not even lunch break over, please think about that Nanny option"she said as we walked back to our offices.
Soon it was weekend, I went to my sister's house to visit, she lived in Ikejaand had been married for 6 years, contrary to mine, she and Henry loved each other, Simon was soon fast asleep after playing around with his cousins
"What's the plan for his year birthday"Sharon asked
"I have no idea, I'm tied up with work and I really can't throw any party right now"
"Maybe you need to get a Nanny for him, I know you want him all to yourself but you can't do this all by yourself"
I pursed my lips" Tony would have a fit if another woman touches his son"
"He's not even here"she chuckled"some marriage you have, I knew this was a bad idea, I told Mom but she won't listen"
I was silent"Tony is a good man, it's just, we don't love each other, it was a marriage of convenience"
"I get you have to speak up for your husband but he's an asshole, he gets you pregnant and leave you with the baby, goes and comes when he likes"she sipped her wine"Mom did try for us, but in that I disagree, he wasn't the best choice for you"
"I wonder if there is any man who is different, the ones we see these days are just an apology"
She kept her wine glass"You need him here sis, you can't do this by yourself, a boy should not grow up without a father figure"
"I'm doing the best I can, that's the only way, there's nothing else I can do about it"my sister took me in her arms
"I'm so sorry, I'm sure he would come around, he would see how amazing you are"
"I won't hold my breath".I said
We went back home and I was left staring out the window, wondering what if, as the rain poured outside.
*******
Pls comment, rate and like, lemme know your thoughts on the story, thanks
. .
Read "
Amidst Temptations
" by the same author (
Funmi Anita Adesina
)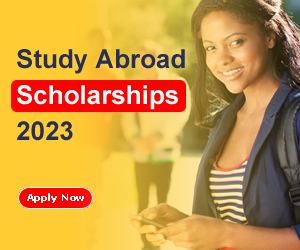 Wants to study in Canada? Checkout this ongoing scholarships in Canada
Ebonystory.com
Views (19548)
Likes (5)
Comments (5)
Rating (4)