Trapped - Introduction
Tony
See all episodes here »
*Helo all, I'm back again with a new story, this story is already written so don't fret about late uploads, please give it a fair chance and remember to rate, like and comment.
************"**
Most women looked forward to mornings but I sure didn't, I was never a morning person and unlike most women mine began with a stressor headache, the continuous wail of my 9month old son reminded me of why I hated myself, I sat up in bed and rubbed my eyes, checking the time, it was just 6am, I stretched and got up then went to his room which was just opposite to mine, the morning was cold but my robe had to wait, that screaming was excruciating...
"Hey bubu"I cooed"mommy's here" I said after which I scooped him into my arms, I rocked him back and forth but I knew he wasn't going to go back to sleep after I perceived what had woken him up, I changed his diaper and left him on my bed after which I had my bath, I had to be at the office by 8am so it wasn't so bad that he had woken me up, I whipped up a quick breakfast of fried yam and egg then fed him his baby formula, I had always been a busy mom so breastfeeding had been basically out of it, I glanced up at the time, it was 7:30am, I had to get him to the Creche before I went over to work and knowing Lagos traffic I knew I was done for. I got ready by 7:40am and left the house, I put him behind on his car seat and buckled him up, making sure my 'baby on board' sign was on, I turned the ignition and drove out of my compound, knowing I was going to be late, I put on low music as Simon babbled behind me.
Before you ask my husband is out of town, he was always out of town, we had been married for three years and while Tony and I were not best of friends we had an arrangement, he took care of me and the baby and I kept my mouth shut
All episodes of this story can be found here >> https://www.ebonystory.com/story/trapped
. I didn't initially have any issue with it, Simon was a blessing even though I know I shouldn't have gotten pregnant in the circumstances but it had happened and I called him my comforter because I only saw my husband when he wanted me to. Tony was the typical TDHR man, he was a billionaire, he owned his late father's businesses and estates and our marriage had been one of convenience, he wanted a wife, his mother got him one, I was the typical serious minded bookworm who never had time to date and catch fun in University so I actually had no other option, he seemed like a good catch then, who else wouldn't jump at the opportunity to be married to him. I never knew then that I was getting into a trap.
*********
Pls rate like and comment
. .
Read "
Obiageli
" by the same author (
Funmi Anita Adesina
)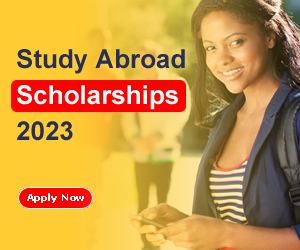 Wants to study in Canada? Checkout this ongoing scholarships in Canada
Ebonystory.com
Views (11042)
Likes (8)
Comments (4)
Rating (4.4)