Destiny Revealed - Episode 50
Destiny Revealed
See all episodes here »

Mama Femi's POV
Hmmm...... It been two weeks now since the whole incident, yet I still can't fathom the reasons behind Melvin action, I wish I could call him and ask to meet him but I can't .....
God I'm so scared for keji, I can't bear her making such mistake, God she's still young and naive she doesn't even understand what she's going through.
But what exactly is Melvin intent,what exactly is Melvin up ........
Mama! Mama!!
Keji interrupted mama femi's thought .....
Me: Mama!! Have been calling you, but you seems unconscious, are you sure you're okay?
Mama Femi: Oh yes jare my daughter, I'm just trying to tidy up this place, by the way is Tola and her mum here already? .... She asked.
Me: Yes, they just .......
Nkechi barged In unannounced .....
Mama Femi: Shocked ... . What is the problem young lady, stop barging in unannounced no give me heart attack ..... Mama Femi snapped at Nkechi.
Nkechi: Breathing heavily.... Mama our in-laws don come o
Mama Femi: Na why you kon barge in like mad person, don't kill me before my time abeg.
Nkechi: Why I no go shout when wedding bell Dey ring .... she said happily.
Me: Have they picked the date?
Nkechi: No oo, Oga Melvin never still gree o, na the matter dem still Dey settle.
Mama Femi Sighed .....
Me: Mama what's that?
Mama Femi: I'm really interested in this discussion.
Nkechi: Grinned happily ...
All episodes of this story can be found here >> https://www.ebonystory.com/story/destiny-revealed
. that one no hard o, na to shift door as usual
Mama Femi looked at her annoyingly as she stylishly opened the door.
Of course I'm also interested in the conversation.
Back in the sitting room
Chief Mrs, and aduke tola's mum , precious and tola were seen discussing about the wedding preparations.
Chief Mrs: Ore mi, All well said we have to pick a date and it has to be in at most three months time, you know it's the earlier the better .
Aduke: Yes o jare ore mi, all my family and friends have been anticipating ehn, I can't even wait to start sharing the aso ebi, everyone is waiting jare.
Tola: Mum I just can't wait to be called Mrs Melvin...
They all laughed..
Precious: So what's actually stopping us from picking the date?
Chief Mrs: Melvin is yet to decide .....
On hearing that my heart became heavy...
Does this mean Melvin has given in?
After the encounter two weeks ago, I haven't seen or heard from him, eh God...
Mama Femi gently squeezed my shoulder, it was like she knew what was going through my head ......
Chief Mrs: Let me place a call to Melvin ,he needs to come around.......
Nkechi! Nkechi!!
Nkechi quickly flew from her eavesdropping position
Nkechi: Ma!!
She ran as fast as she can...
Chief Mrs: Get me my phone
Nkechi: Yes am,
She picked the phone from the table and handed it over to her, but before she could dial Melvin's number,a call entered ...
Chief Mrs: Oh, he's the one calling, my son is not a bastard.
They all laughed.
Chief Mrs picked the call and placed it on speaker ...
Chief Mrs: Hello my sweet boy
Melvin: Hello mom
Chief Mrs: I was about placing a call to you.
Melvin: Oh really, Hope no problem mom?
Chief Mrs: No son, none at all, I should be asking you that upon seeing your call, besides I need you to come see me soon there's something important we need to discuss son.
Melvin: Oh mom it's nothing serious, actually this week have been so tedious, so I would need you to send one of the househelp over to help me with the cooking and cleaning.
Chief Mrs: Why don't you let me get a service maid for you, that would be much more better.
Melvin: No mum, just send keji over, I just need her for today.
What!! Did he just say keji i exclaimed..
Me: Mama did Melvin just said I should come over ... No No way ... I can't go ooo.
Mama Femi: Keji, do you even even have a choice, can you boldly tell chief Mrs that you can't go?
I started stuttering.....
Me: Ehm... ehm I just can't mama, I can't , please you've to cover up for me, tell them I'm sick or something I pleaded with mama Femi.
Mama Femi: Keji, there's really nothing I can do.
Besides he might really need your help ,remember he's your boss.
Me: How do I cope? I can't look him in the face mama I can't.
Mama Femi: Just do your job and leave that's all, it's just few hours cleaning and cooking.
Before I could give another complain Nkechi barged in as usual.
Nkechi: Keji chief Mrs Dey call you o
Me: Ehn ehn Okay, i sluggishly dragged myself to the sitting room:
Me: You called for me ma ....
Chief Mrs: Yes, Ahmed would drive you down to Melvin's house , he needs you to cook and clean for him, when you're done Ahmed would bring you back home.
Tola interrupted ....
Tola: And make sure you do that diligently and as well clean she said looking at her phone.
Me: Yes ma.
Chief Mrs: You can take your leave now
Me: Yes ma
I headed to the compound to meet Ahmed readily waiting for me in the car.
Ahmed: Keji, why your face kon dull? He asked looking concerned.
Me: Nothing o,
But deep down I knew this was going to be a though one.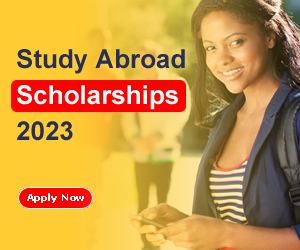 Wants to study in Canada? Checkout this ongoing scholarships in Canada
Ebonystory.com
Views (11380)
Likes (5)
Comments (7)
Rating (3)