MY CAMPUS LIFE 2 - Episode 21
See all episodes here »
She muttered another word that I couldn't understand, and the sound of the door came, making my head swing in the direction.
"You know, Lucille, you shouldn't have brought all these stuff here. There's no how Tricia will be needing them now."
"Aunt, uncle," I called to their attention, and made way for them.
"Tricia!" Mrs. Parker's eyes glistened with joy as she dropped the boxes.
Her parents were overjoyed, seeing her fully awake - or half!
"It's a miracle!" I could make out her dad's voice, and her Mum's followed immediately.
"How are you feeling, baby? Do you need anything?"
She gave a confused look at them and said, "Who are you, people? A-and where am I?" Her voice wasn't the usual one I used to know - it was weak, and was totally different.
"It's just like the doctor said," Mr . Parker said with his hands stuck in his trouser pockets. Turning to me, he asked, "How long has she being up?"
"A couple seconds," I answered with a gulp and drew closer
All episodes of this story can be found here >> https://www.ebonystory.com/story/my-campus-life-2
. "What's with her not remembering anything, sir?" I asked inquisitively, as he placed his hand on my shoulder.
"I'll explain outside -" He led the way.
"Amnesia?!" A loud utterance eluded my lips as he explained.
"Partial," Mr. Parker specified.
Could it be what Tricia was trying to tell me? What did the bloody tear drops mean? I thought without an answer, and had no other choice than to accept her father's words.
Some weeks before Tricia was to be discharged, an unfamiliar visitor paid a surprising visit.
"P-Patrick?" Trembling hands left the doorknob, as four twitching eyes stood without moving.
"Lucille -"
"What are you doing here, Patrick?" The surprised woman said with a disgustful look on her face.
The pale green eyes man with a frizzy hair that brought out his bulging muscles, gave a maniacal smile. "Oh, you haven't aged a day, Mi Amor."
"Don't!" She raised a finger at him and looked around. "Don't you dare call me that!"
"And why is that?"
"Patrick, you still haven't answered my question!" She winced at his words. "Why are you here?!"
"I'm here because I miss you," He inched closer, and she moved backwards.
"Miss me? For God's sake, Patrick, I'm married!" She shouted and tugged at her hair. "Jesus, why can't you just leave me alone?!" She put her hands down again, as her eyes popped.
"I can't. You have something of mine that I want. "He gritted his teeth.
"And what's that?" She asked with crossed arms, and his jolting answer came.
"My daughter!"
"What?!" Lucille shouted at the sound of him wanting her daughter. "Are you crazy?"
"No, Lucille. You know very well what I'm talking about."
"I never bore you a child, Patrick. How many times do I have to tell you that?" She tried to hide her guilt.
"Oh, I see," He laughed. "I see you've forgotten our little night at LA?" He made to whisper in her ears, and she growled, moving backwards.
"You're really delusional! Why are you bringing this up all of a sudden?"
"Ah. I see you haven't told your husband about it, have you?" He grinned widely, and she shot him a glare.
"Look, Patrick. Whatever you and I had back then is all in the past. I'm married to Raymond and you know that very well. How can you just come here at this very moment my daughter's sick and claim stupid things?!" Her face reddened. "And how the hell did you know where I was? Who told you?" Her eyes rolled in confusion, and he responded.
"Oh, I've been watching your every move. Did you actually think I'd let go just like that?"
"Patrick, I'm married... please! I don't want to have anything to do with you, not when I'm still with Raymond. I love Raymond, you know!"
"And you're keeping secrets from him?"
"Just stop this nonsense now and just leave! I can't have you destroy my marriage. Please just go."
"Not without seeing my daughter." He demanded, making to go inside, as Lucille held him back.
"How many times do I have to tell you that she's Raymond and I's child? What else do you want from me?!" The fear in her eyes shone, as she speedily covered it up. "You know what, get out! Leave before I call the security!" She pointed backwards, and he chuckled wickedly.
"You haven't heard the last of me, Lucille Buenelle!" He threatened hoarsely, and left her heart thumping wildly.
TODAY
"Happy birthday to you... Happy birthday to you... Happy birthday... Happy birthday... Happy birthday to you! Happy Birthday, Tricia!"
Ec*tatic cheers graced the warm air as ribbons and balloons were released.
Tricia, accompanied by her parents, made towards the excited guests. The hall was packed with friends and relations, and even Tricia's friends were not left out. There was Grandma Maggie, Grandpa Mac, Uncle Tristan, Aunt Sam, Daphne, Chelsea and Philip - and even Philip's grandmother - Grandma Hennia. No one was left out.
It was Tricia's eighteenth birthday, and all the decorators and chefs in town were hired to make the day a grand one.
Tricia still hasn't regained her memories, and all her parents wanted was to make her feel that she actually belonged.
"Happy birthday, sweedy," Her Mother's wishes came, a light kiss settling on on her cheek.
"I hope you have fun, my dear," Her father chipped in, and looked at her mother. "I'll go tend to our guests now, Lucille."
"M-mum, who are all these people?" Tricia asked as she saw her father leave.
"They're our relations, baby. And your Dad's coworkers, too." She answered, still clinging to her.
A nervous smile broke out on her lips, and she asked again, "Can I go upstairs? Away from these people?"
"Ha-oh, no, no. It's your birthday, honey. Look. Even Philip is here... and Chelsea, too." Her mother pointed to where they were.
"Chelsea?" She tried to recall where she had that name.
"Oh, I'm sorry. Chelsea used to visit you at the hospital, along with Philip."
"The one that's walking towards us?" She squinted to be sure.
"Oh, that's him. Isn't he dashing?"
Tricia looked at her in a 'You got to be kidding me' kind of way. "Dashing?"
"Hi, Mrs. Parker," The boy in a black tuxedo greeted, planting a kiss on Trisha's mother's cheek.
What a drama king.
"Happy Birthday, Tricia," He said to the birthday girl. Pulling out a bunch of roses from behind, he offered the well-packaged flowers to her. "For you,"
"Thank you." A blush coated her cheeks as she concealed it.
"Got a surprise either -" He smiled, and gave way.
"Trish!" Two charming girls echoed at the same time as they circled their arms around her.
"Trish, we've missed you so much. Happy Birthday!" One of them with matching black eyes eyes spoke.
She couldn't make out who they were, but she played along, knowing there was something about them that she missed. She pulled out from their arms and turned to her mother. "Who are they, Mum?"
"Your friends," Her mother answered. "I'll leave you girls now. And Philip," She said to the gentleman in their midst. "Thanks again."
"Okay, everyone. Introducing the one and only treasure that has made this beautiful family complete - our daughter!"
Cheers and applause erupted from the people at the mention of the celebrant.
Waiting anxiously, the door pulled open and everyone gasped, not seeing anyone.
"Where's our daughter, Raymond?" Lucille made towards him.
"I don't know. Thought she was with you?" Raymond asked with rolling eyes.
"My goodness!" She panicked. "Where could she be?!"
TRICIA'S P.O.V
I didn't want to be a part of this party. I wanted to be far away from it... away from all the strangers and peering eyes that looked like they were going to make holes on every part of my body.
A part of me wanted to be close to someone, but I had no idea who that was.
"You are one party runner, Miss Tricia." A voice startled me, and I swiftly turned around.
"Who is there?"
An image emerged in the light. "I knew I'd find you here,"
"And why are you here?"
"I could ask the same, you know." He smiled and walked towards me.
"You shouldn't be here. Please go..."
He had such charming eyes I could stare at all night. Why do they look familiar? I tried to remember as my memory remained blurred.
"You look beautiful,"
I looked down at the yellow fitted gown I had on, and looked up at him. "Is that why you came up here?"
"Actually, I came here to give you this," He pulled out something from his trouser pocket and showed it to me.
"A bracelet? Really?"
"Ah-aah. It's just not a bracelet. It's a lucky one." He brought his hand to one side of his mouth.
I laughed softly, and he did, taking my hand in his.
"Wh-what are you doing?"
"Just watch!' He continued, and put the star-dangling bracelet on my wrist. "There. Just the right size."
"It's a little tight," I shrugged.
"Shouldn't you be at your party?"
"Not like I know anyone there. I just want to stay up here."
"Then if you're not going, I'm not. I'm staying with you." He sat on the balcony swing.
"And miss out on the fun? Why are you doing this? It's not like you know me."
"Sit," He motioned to his side, and I felt the urge to do so.
"What is it about you that I can't understand?" I asked, peering directly into his eyes, as he clasped my hand.
"I wish you could just remember,"
"Remember what?"
"Tricia! Oh, thank goodness you're here." A voice that sounded much like my mother's, ruined the moment, and we pulled away.
"M-mum,"
"I've been looking everywhere for you, Darling." She made towards us, and we got up. "Oh, Phil. You're here."
"Yes, aunt.

Read " MY CAMPUS LIFE " by the same author ( Ciara Jessy )

. Um, I'll be going downstairs now. See you later, Trish."
Trish! I pondered on the name he had called me.
"Tricia, your father and I were so worried. You shouldn't keep our guests waiting, you know."
I rolled my eyes at my mother and apologized. "I'm sorry,"
"Oh, it's okay, baby. Now, come along," She tugged at my hand. "Everyone's waiting!"
LUCILLE'S P.O.V
I was happy to know that my daughter was having fun. I was glad everything was going smoothly, and was working out really well like I'd planned. Everyone was all present, and Mum and Dad were also part of this occasion.
Raymond's family wasn't left out, too, as his brother was there to grace the occasion with his wife and kids.
I really felt complete, having them all in one place, and I knew the night was going to be such a marvelous one, until -
Hmm. Oh, I wonder what she's about to say. BTW, I can't believe Tricia's Mum's actually keeping secrets. (GASPS) Man, I definitely didn't see that coming.
How Am I Doing, My Lovelies?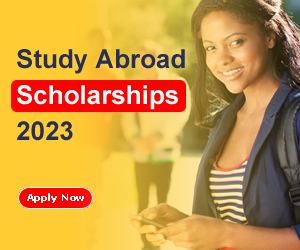 Wants to study in Canada? Checkout this ongoing scholarships in Canada
Ebonystory.com
Views (4818)
Likes (0)
Comments (0)
Rating (0)