MY CAMPUS LIFE 2 - Episode 19
See all episodes here »
"Where's my daughter? Where is she?! Where have you taken her?"
Mrs. Parker was so shaken with fear as her husband clung to her. He tried so hard to comfort her but to no avail, as their daughter was lying unconscious in the emergency room, and there was nothing they could do.
Everything was happening so fast, and the hot air that seemed like a million degrees, wasn't helping the situation.
Chelsea stood weeping at one side while Philip stood beside her, having no idea how things could have gone this way.
"Chelsea, what really happened back there? How did Tricia get stuck in this kind of situation?" He asked bitterly, as Chelsea looked at him with tearful eyes.
"I have no idea, Phil. How was I supposed to know things were going to be this way when she was with a guy I thought she knew."
"A guy?" Philip let go of the wall . "What guy are you talking about, Chelsea? And how could you let the two of them be alone?!"
"I never knew this would happen. I really had no idea it was going to turn out this way."
"My God! But Chelsea, is there anyway you can tell who this guy is whenever you see him?"
"I can!" Chelsea's face lit
All episodes of this story can be found here >> https://www.ebonystory.com/story/my-campus-life-2
. "Phil, please tell me Tricia's going to be okay. I don't want anything to happen to her. She really shouldn't be going through all this..."
"You're right!" Mrs. Parker made towards them. "Weren't you the one that brought my daughter here? Why don't you tell us what happened, young lady? How did my daughter end up in this condition?!" She demanded.
"Lucille -" Her husband made to stop her.
"No, Raymond! I have every right to ask!" She rolled two furious eyeballs at Chelsea.
"M-Ma'am... Ma'am, I had no idea this was going to happen. Please believe me."
"Believe you?! How am I supposed to believe that when my daughter's battling with her life right now? Tell me!" Mrs. Parker shot back angrily, as the young girl trembled.
"Lucille, please," Mr. Parker got in front of her. "We can't be doing this right now. Let's just pray our daughter gets well."
"But Raymond, our daughter is in there. Our baby, Raymond! Our only daughter." She fell into his arms. "I don't know what will happen if we lose her. I really don't know."
"Nothing will happen to our daughter, Lucille." came Mr. Parker's comfort tone. "I know that whatever thing she's going through right now, she'd be able to get through it. I know so." Mr. Parker assured and kissed her lightly on her hair.
One week passed and there was still no sign of Tricia waking up or moving a muscle. Everyone was getting really worried.
James on the other hand, was still no where to be found. Given the descriptions by Chelsea, a search party was led in search of him, and a bounty was placed for anyone who knew of his whereabouts.
Philip was not at rest, either, as he stayed in the hospital, hoping that Tricia would wake up.
"Phil, you have to eat," Chelsea said to him one day.
She was getting really worried about him. Sometimes, she would persuade him to eat, only for him to give his usual excuse of not having appetite.
"Don't tell me you don't have appetite this time!" Chelsea gritted her teeth. "I mean, how would you feel if Tricia woke up and found that you haven't eaten anything?" She continued, not giving up.
Philip sighed, and looked up at her. "Chelsea, I just don't have appetite. You shouldn't worry about me." He said with a weak smile, letting go of his hands. "And, besides, how do you expect me to eat when Tricia has been in there for some days now?" His voice depicted his mood. "I should have been there, Chelsea. I should have been there to protect her!" He blamed himself.
"Come on, Phil. There's no need to beat yourself up. No one's blaming you for anything." Chelsea drew closer. "And who could have known that something like this was going to happen?"
"I know but still -" His words felt heavy and he gave a deep breath. "Gosh! That guy is really going to pay. He's going to pay for every pain he's caused Tricia!" He struck his palm and talked through clenched teeth.
Chelsea has never seen this kind of rage in him, and she felt scared of what he might do. "Philip, please calm down. Let's not get things worse but hope Tricia gets better." She tried to comfort.
"Gets better?" Philip fidgeted. "Chelsea, have you seen her? Tricia is in there battling with her life and you're telling me to calm down?!"
"Look. I know what happened to her was really tragic. And I know that very soon the cops would be able to catch the culprit." Her tone was graced with hope.
Philip turned to the door and pushed it open gently. He looked inside, catching sight of the bandage wrapped around Tricia's head, as pain and bitterness swept over him.
You shouldn't be going through this, Tricia. You shouldn't be going through them. I'm really sorry I wasn't there to protect you. I just hope you'll come back to us. Your parents miss you so much. Chelsea and I miss you so.

Read " MY CAMPUS LIFE " by the same author ( Ciara Jessy )

. Please don't give up yet. I know you can gain victory over whatever thing you're passing through now. Please just don't give up on us. I love you very much... we all do. He concluded and swallowed in pain.
He let go of the handle and turned to leave as a loud beeping noise came from inside. "Tricia?" His eyes widened. "Tricia!" His heart skipped, seeing her body jerk up and down. "Tricia... Nurse! Chelsea, call the nurse!" He shouted in terror, rushing inside.
Four nurses came rushing in, with a man clad in a white coat telling them what to do.
One of the nurses ordered the panic-stricken friends to stay outside while they tend to the patient.
Tricia's parents had just gone out for lunch, and they had no idea where they had gone to. They knew not what was going on, and was left with no choice but to pray and hope that Tricia came out alive.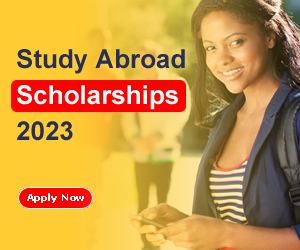 Wants to study in Canada? Checkout this ongoing scholarships in Canada
Ebonystory.com
Views (4299)
Likes (0)
Comments (1)
Rating (0)