Christian - Episode 21
See all episodes here »
Sorry about the previous episode, it posted before I could edit, this is the continuation..
***
"Do you still love me?"I asked, that's what I wanted to know, every other thing would come later, this was a man I had spent the last waking hour of the last three years thinking about, I wanted to know if he felt the same way, if he had even thought about me at all, he stared at me
"Your boyfriend would be worried..."
I held his gaze"answer me Christian"
"Yes, yes ok, I've loved you every waking day but what do you do fall for another rich boy brat, I looked for you, gave you my number but you threw it on the sidewalk, I hate you so much for the pain you've put me through all these years"he turned away and I wanted to cry, I hated myself for what I had done and I hated my father even more
"I love you so much Christian.."he made to go but I held him back"please give me time"I said, he stared down
"I need to go, don't go fantasizing that we can make this work but we can be friends"
"I don't want to be your friend"I blurted then took his phone and dialled my number"call me" I said then went to the ladies to wash my hands, I stared at myself in the mirror before I came out to meet Kwame
"You took an extra hell lot of time"
"Sorry, Lady things"
We left the club soon after, Christian and stared at each other across the tables and if Kwame noticed he didn't say a word
"Did you know that guy in the club?"
"Uh...he's my ex" I didnt think there was any reason to lie about it"
Kwame stared at me then turned ahead, we got to the hotel room in silence
"So.."he began"want to talk about it?"
"No"I said, the last thing I wanted to talk about was Christian
"We all have first loves"
"He's not just that"I blurted, then regretted it, he stared at me"wow..how did you expect me to feel"
"I'm sorry"I said, he stood up and went into the bathroom, I knew going out was a bad idea now I had met Christian and I won't stop till I got back with him, Kwame's phone beeped with a message then began to ring, I stared at it then glanced at the bathroom, he was having his shower and he wouldn't be out anytime soon, I took it up
"Helo, he's having his bath can you call back'
The person was silent"Ok"he said and cut, I looked at the caller ID, Mate it said, maybe it was Joe but I knew Joe's voice and that wasn't it, it sounded too familiar, almost like...
Another message came in and I decided to call back the number, it rang then he picked
"Helo dear"
"...Tunde"
"Why do you have his number, no how you calling him"
"You mean u can't call my bestmate?"
"What?'
"Yyyou know him?"
"Yeah, did he say he didn't know me"
I sighed as I started having palpitations, how come they r friends and how come Kwame never mentioned
"You not feeling good about it uh, why, are you scared he's told me evegt every bit about you"
"Tunde stop your..."
"He has..no let me start from the beginning, well we childhood friends and when I told him about you trust me he was interested, he was more interested when I told him you were a virgin.."
"Tunde stop.."
"I told him he could do whatever he liked with you because your such a stingy ugly b*tch"he cut and u stared at the phone at the tears fell, Kwame came out of the bathroom then and saw me crying with the phone in my hand...he knew what had happened as he flew to the bed
"I swear, that was then I swear to God"
"I don't know what pains me more, that I was used or that you're friends with Tunde"I stood up and began to pack my things
"Sade, listen to me, I swear I love you.."I looked at him"well initially I had to get you but I got to know you..you're such a special person and..."
"Just stop..I need to go, I'm sorry but this has to end, no wonder it wasn't going anywhere, no wonder I kept thinking about him ."I paused, I have to go"I packed up my stuff that night and went to another hotel, I don't want my parents to see me like that and I really wanted to be alone, I felt used and betrayed by the one I trusted most, Kwame kept calling me but we both knew it was over the moment I met Christian again, I took uo my phone and called him
"That was fast"he said
"You were sleeping"
"No..I was staring at my phone wondering when you were going to call but I reasoned you would be with your boyfriend so..."
"I broke up with him"
He paused "sade if it's about me.."
"No it's not,, we have a lot to talk about, can we meet tomorrow"
"You can tell me where you are and I all come meet you"
I paused"y.you have a car?"
It was his turn to pause"yes I do.."
Wow, when"we really do have a lot to talk about"
"Yes we do, just send me your address"
I cut the call and texted it to him immediately and he was there in 15minutes, I sighed then opened the door, we stared at each other then hugged tightly, he kissed my hair then my face
"I was about to punch that dude's face in"
"You may still have to"I said pulling him in"Tunde planted him to date me"
"What, you mean, Tunde, why would he do that"
"He wanted to get back at me, for leaving him for you"
"Oh so Kwame was supposed to date you and dump you"
I nodded"yes and take my virginity"we were silent after that
"I didn't expect you to wait for me, we were apart too long, besides iv had escapades of my own"
"Uh"I crossed over him as he laid on the bed"you have to tell me about all of it, how you're here and how you have a car"
"Why you staying in a hotel?"
"Long story, but I asked first"
"You haven't changed much you know..well I started up a business after school, it's still growing"
"What business"
"I sell cars"
"That's amazing, you mean you reopened your father's business"
I nodded"it's what my mother wanted, her illness just made everything hard"he looked down forlorn
"No, you not gonna get that face with me anymore, we are gonna be happy together and I ll give you all the support you need"
He stared at me"how did I get to deserve you?"
"You don't, but you got me anyway" I said as I rested my head on his chest....
We slept in each other's arms that night and I knew this was a love I had to fight for, because I was finally home.
Next episode is epilogue, please comments, rate and like, thanks
. .
Read "
Brothers
" by the same author (
Funmi Anita Adesina
)
.
All episodes of this story can be found here >> https://www.ebonystory.com/story/christian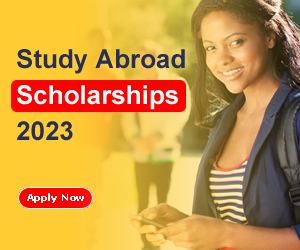 Wants to study in Canada? Checkout this ongoing scholarships in Canada
Ebonystory.com
Views (7870)
Likes (1)
Comments (1)
Rating (0)