Trapped - Episode 8
Three years ago
See all episodes here »
My mother had come into my room that afternoon and told me we were having visitors over for dinner, she looked excited but was trying not to show it, she said they were friends in secondary school and her son had just returned from the UK after his father died to take over his company in Portharcourt, I didn't know what that had to do with me until they arrived that evening.
Tony had walked into the house with an air of someone who owned the place, I had disliked him on sight, his mother looked very friendly on the other hand, she hugged my mom and looked me up
"This must be Isabel, I've heard so much about you sweetie" Really, I looked at my Mom
"Yes, her sister couldn't make it, she's home with her husband in Abuja"
"Oh wow, you have such a beautiful girl here"
I winced and gesticulated"nice to meet you too ma"then I looked at him who had been watching us with lowered interest
"This is my son Tony, I told you about"
He bowed"Good day ma, it's nice meeting you both"
"Oh dear"my mother said gushing"please come on in, dinner would soon be served"she said
We went into the sitting room and I sat opposite them with my mother, we had assessed each other in the past ten minutes and I knew in my heart that we would never be friends, apart from his dashing good looks, he wasn't my usual type.
We went to the dinner table and made small talk but it didn't take long for my parents to play cupid
"Isabel just finished her youth service and started work in an advertising agency" my mother said proudly
"Wow that was really fast, u guess she's really smart"
I'm right here, I thought
"What did you study?"she asked
"Business Economics ma"
"You sure would be an asset to anyone who marries you, someone like my son needs a very smart wife, any plans for that yet".
I coughed and sipped my wine, I didn't think we were that close for me to divulge such information but Tony was watching me like a hawk"um..no"I said not looking up
"Children of nowadays just want to achieve everything before they settle down, at her current age I had both of them"
"Mom.." I said embarrassed"I do want to settle down, I just haven't found the right one, or don't I have to find him"
"Most times you don't know the right one even if it's staring you in the face"Mrs Wellington said and I looked at Tony who was eating with eyes trained on me and figured it out but then it was too late, the women had stood up and excused themselves to go see around the house and we were left alone on the dinner table, I was silent as I stared down at my plate
"You knew about this didn't you"I asked because he would be stupid not to
"Nah, I just figured it out before you did, my Mom inviting me for a dinner with her friend who has a daughter who is single"he gave me to do the math and I was silent
"Yet you....chose to come"
"I won't say I'm not looking for a woman"
I stared"I'm sure someone like you won't find it difficult finding a woman to bed" why would he want a random stranger to marry
He chuckled and stared long at me"I'm not looking for a woman to bed, I'm looking for a wife to run my empire and you passed the test, my Mother"he took his wine glass and sipped, I stood up
"Well I'm not looking for a husband" I walked away while he followed" I can't believe you even agreed to this, who does arranged marriages these days"
"Someone who's too busy to find a good woman to date"
I walked to the balcony and leaned on the railing to get fresh air, he stared at me
"I'm not saying you should give me an answer now, but I would take care of you, you won't lack for anything, I just want a wife"
"That's so not how I expected my proposal to sound like"
He looked down"you would get all the frizzles and stuff, when you say yes"
"Why, why me, you couldn't find anyone in London"
He paused"my Mom wants me back home..and married"
"So it's all about your Mom" I turned away uninterested
"That was before I saw you" he said"you would be perfect for me"
"Well how do you know that, we don't know each other"
"There's plenty of time for that"he said
I stared long at him, I had no one right now and the last time I dated for love was three years ago, he was an a*shole and I thought I loved him but it was infactuation , what did I have to loose giving Tony a chance, he was rich, good to look at and every woman's dream
"We can get to know each other, but I'm not saying yes"
" I didn't say you should"he walked closer to me and made me face him
"I took one look at you and knew you were the one for me, I always trust my instincts it's what made me good in business" he said
"so you are good in business"
He paused"My father wouldn't have left his multimilliondollar company to me"
"Uh" I said and we stared at each other, next he had leaned forward and kissed me and I found myself kissing him back, he was a good kisser as he pulled me to his body, I didn't even like him but I liked it
"So this is the....wow you guys move fast"I turned and saw the mothers staring at us with glee, I didn't know how that happened as they hit hands happily"I think December would be perfect"Mrs Wellington said
And so I was planning to marry a man I did not know or even like, as the months wore on I began to see more aspects of him I didn't like, like how he never lets me speak or express myself but that I ignored because he showered me with gifts and I had gone too far not to marry him, he was very rich too and I knew he would take care of me and my kids, we finally got married in December and the first few months were okay, for the next one year, we tolerated and tried to live around each other, but it didn't work, we had a lot of quarels, it wasn't that we didn't try to make it work, he just wanted more of his space and I was left alone most days, by the second year he spent most of his days outside of Lagos on business trips, next he had moved over to PH and left me in Lagos because of my job, his other relatives were in Lagos also, I wanted to follow him over but he preferred the double life, that was when I discovered I was pregnant, I wanted to remove it but I was elated thinking he would come home now but I was sowrong, he still did as he liked and only came days to delivery, I delivered safely and only my Mom came for Omugwo because his mother was back in the States, I didn't know what he needed a wife for, to reproduce, give him an heir or what, now he wanted a divorce.
"What do you mean you want a divorce?" I asked now visibly pissed
"You heard me Is, this isn't working so instead of trying so hard to make it work why don't we just go our separate ways"
"You're right, that actually is the answer, since you're never even here"I said with spite
" it's nothing like that Is, you know I try to be here when I can"
"I'm sure I recorded the conversation of how you responded when your son was ill"
"Isabel, it doesn't have to be like this."
"Where do I sign"I took the papers from him, I couldn't believe I wasted three good years of my life
"I want custody of Simon"he said in addendum" I feel he would get a better life with me" I stared long at him pausing on the signature, shocked beyond belief
"You would have to go through me" I flung the papers at his face then grabbed my son
"See you in court" I went in, he sighed and stood up
"It's gonna be here when you calm down Is, do sign it, I don't want this to get ugly, you don't want to face me in court, I could give you a lot of money and Simon would be better with his father"
"You think you can just so what you like and fling money at me?"
He chuckled"see you later Is" he walked away.
Alone now with Simon in bed, I cried for long, I had lost everything and now I was going to face the Wellingtons in court, Simon was everything to me and I couldn't imagine life without him, I wasn't going to let some husband take him away from me.
Comments plz
. .
Read "
Brothers
" by the same author (
Funmi Anita Adesina
)
.
All episodes of this story can be found here >> https://www.ebonystory.com/story/trapped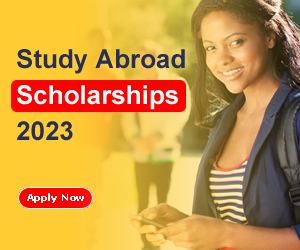 Wants to study in Canada? Checkout this ongoing scholarships in Canada
Ebonystory.com
Views (11554)
Likes (2)
Comments (4)
Rating (3.5)