Trapped - Episode 12
Dinner
See all episodes here »
Tony was still in the house. It was shocking because he didn't usually spend more than three days with us, I almost asked him but I decided to let it go, he sipped his tea as he watched me dress up Simon
"You should ask Mr Maurison to dinner" he suddenly said and I turned to look at him "we haven't really had time to chat"he continued
"What..what would you guys talk about, he's my boss and you're......"
"Your husband, is that so hard for you to say?"
I moved around the room as I picked up clothes
"Mr Maurison is very busy" I said"I'm not sure he would have time for a lazy dinner with an employee" I didn't need a socerer to tell me that was a bad idea, it was like bringing in my lover and husband in the same room, what do I expect to happen
"Well I insist" he said leaning on the couch"I want to meet him officially"
"I'm thinking we have more issues to take care of, like the divorce proceedings"
He laughed"you think it's gonna be so easy right, to just give you away"
I looked at him"what ."
"So you can run to your lover, I do not think so"
"What is your problem Tony, you asked for a divorce, served me papers"
Simon held his peepee and came to me, I knew he needed to use his pool which I had been training him on
"I think you should attend to your son" he said and walked away
"What a typical thing for you to say"I shot at his back.
I had returned back to work and had spoken with the lawyer, Barr Thomas, who was a young man of George's age but he sure knew what he was doing, our parties were to meet up the week after but I didn't understand why Tony wanted to meet my boss.
We were going towards a clients office in his black Mercedes when I glanced at him, guading his mood, he had decided to give me my space after I had made it clear to him that I was married during that call and working with him had been awkward so far but we tried to keep it professional
"Would you be on free Friday?"I suddenly asked
He glanced at me"Depends, I would be at a seminar"
"I mean for dinner"
He looked at me now"Are you asking me out"
"Well I've not really got to thank you for your help, dinner would be a good way to do so"
He was silent"I would have done it for anyone else"he said
"No you would not" and there was a silence
He sighed"That's why I can't, you keep doing this, pulling me in and pushing me out"
"I'm not..pulling you ..my husband's gonna be there"
He looked at me"what"
"He says he wants to meet you, officially"
He stared at me"Are you serious" I nodded, he faced ahead"what the hell is going on Isabel"he muttered but he said nothing else till we got to the meeting, after it, we got back in the car and I could feel the tension as he only stared out the window, he didn't say if he was coming or not and I didn't know how to ask him.
I got back home and focused on Simon after Susan left.
Friday came and I was tensed, George left for a Seminar and wasn't back till I left work, I didn't want to call him so I just assumed he would come, Tony was still very around and working from home, Simon thankfully fell asleep as I told Tony dinner was served, he came to the table and sat
"Are we still expecting our guest"
"I don't.."the doorbell rang and I looked at him, I went to look in the keyhole and it was George, I opened the door and he stared at me as I him
" I came as soon as I could" he said, he'd gone home to change and he looked freshly showered
"Can I come in?"he brought me out of my reverie
"Sure" I opened the door properly and Tony was behind me waiting to welcome him in
"Nice for you to join us"he said stretching his hand to which George looked skeptical but he took it
"My pleasure" we went straight to the table and I sat between them, the silence was deafening as I asked George if he needed salad in his rice
"Just a little"he said
"It's funny how we haven't really done any business together"Tony began
"Well I don't see how your company would benefit mine"George said
Tony chuckled"it's more of how mine would benefit yours, we deal in real estate and helping advertising companies like yours grow is our best forte"
I could sense the shade as Tony sipped his wine, George was glaring but he decided to let it slide
"I think my company is in a very comfortable state"he said
"Are you saying you don't to see it grow"
"Guys stop, this is a dinner, we should enjoy it", the pause only lasted for a second
"I don't think I'm mincing words when I tell you to stay away from my wife" Tony said and I looked at him, George stopped eating as he cleaned his mouth with the napkin then kept it
"I thought you guys were getting a divorce"
"No we are not, and that is none of your business"
"So you brought me here to threaten me" I couldn't believe where this was going
"It is not a threat when I haven't said anything but a warning, I don't like it when people take what is mine"
" But if you give it away it can be taken"
"Guys."discussing me like I wasn't even there, George stood up
"We are done here, thanks for an amazing dinner"he said to me then turned away
I looked at Tony who looked smug as he walked away, I ran to the door"I'm so sorry about that"
"I shouldn't have come, but I heard him, I'm staying away" he opened the door and shut it to my tears, Tony was standing now at the dinning table, he smiled when I looked at him
"How can you do that"
"Do what, deal with your stupidity?, you dare flirt with another man while we are still married"
"You stand there and accuse me of adultery, you dare to do that"I said angrilly, he had abandoned me for years, now he suddenly wanted me because another man showed interest
"You..are my wife Isabel and you have no right to see another man until we are not done with the divorce"he said and moved from the table
"I hate you" I said throwing a vase at him, he turned back to look at me
"No, I think you love me" he said and walked away.
Comments please, what game do.you think Tony is playing??
. .
Read "
The Bet
" by the same author (
Funmi Anita Adesina
)
.
All episodes of this story can be found here >> https://www.ebonystory.com/story/trapped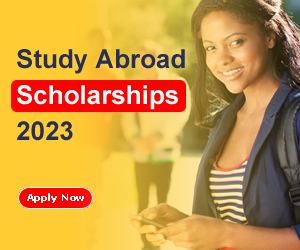 Wants to study in Canada? Checkout this ongoing scholarships in Canada
Ebonystory.com
Views (11117)
Likes (1)
Comments (3)
Rating (5)