Trapped - Episode 7
PH
See all episodes here »
Tony opened the door after I rang the bell, his gateman had told me to go right in, Festus knew who I was but I hadn't told Tony I was in PH so I was skeptical but he did look surprised to see me...at least he wasn't pissed
"Hey T"he looked around and behind me
"How did you.."
"We arrived this morning, I wanted to surprise you"
"Well that was....you should have called me at least to pick you up"
"Ain't you going to let us in?" I had travelled down with Susan, since she was free and I wanted her to meet him as well, he took Simon off her and we walkes in, the house was empty, I didn't know what I was expecting to see
"I'm so farmished" I said" do you have anything in the kitchen?"
"No, but I'm sure you can fix us something"he said still playing with Simon, he eyed Susan up
"This is the Nanny I told you about"I saud
"Nice to meet you sir"She said, he grunted and didn't say anything further
"How long are you guys staying?"he asked
"Come on, we only just got here"I went into the kitchen, and he gave Simon to Susan and followed me
"No one would even know you're married"I said looking around at his empty pots and clear Kitchen
"I just tell them my wife is away, I'm actually surprised you came over, it's a pleasant surprise"
"Well I got a promotion at work" he waited"young Mr Maurison took over and now I'm his PA"
"Wow" he paused"you do work fast"
"What does that mean?"
"I just mean that was very fast"
"What do you want to eat?" I decided to change the subject
"Anything you make"he watched me busy around"I'm thinking you have a hidden agenda for coming here"
"What agenda would I have for visiting my husband"I asked innocently
"I don't know, maybe to get pregnant" I looked up at him"you and I both know you tried to trap me in this failed marriage"
"Are you serious, Simon means everything to me and you stand here and call him a mistake"
He shut his eyes"That's not what I meant"
"I know what you meant" I sighed"I only just got here, please let's not fight"
He watched me as I moved around the kitchen
"I actually did miss you"he said as he came and trapped me against the counter, he looked at me as we stared at each other then we started kissing, it was getting deep when
"Aunty .
All episodes of this story can be found here >> https://www.ebonystory.com/story/trapped
. sorry I..."Susan apologized profusely as she backed away and we pulled apart instantly killing the moment
"You shouldn't have brought her here"he said pissed
"I wanted you to meet her and I needed help with Simon"
"I told you not to get a Nanny but its typical of you to do what you like"
"Can we not like do this right now?"I said, he just kissed me
He pulled out his hair"This was a bad idea" he left the kitchen.
Dinner was soon served and he watched Susan closely as she fed Simon
"So what is your course of study?"
"English, I want to be a teacher"
"What happened with your last job"
"Tony we have been through all these.."
He looked at me then at Susan who watched us closely
"Thy..they moved away"she sipped water "Can I be excused, I need to use the restroom"
She stood up and left putting Simon in my arms
"I don't like her"he said plainly
"You don't like anyone, don't make this about you" I didn't know why I decided to try, maybe I thought by coming here I could revive my failednmarriage but it seemed worse, Clara had said I was flogging a dead horse and she was right, I knew now I had to go back to Lagos the next day.
*****
My son's One year birthday arrived and we planned a little get-together party with friends and family, courtesy of my sister, I had told my boss as an aside during one of our conversations in the office so I was surprised when he showed up with flowers
"It's not my birthday"I said
" I'm sure no one brought you anything"with that he squatted to eye level with my son"Happy birthday Simon, you growing so big" he raised his pinky and Simon grabbed it then raised his two hands to be carried, Mr Maurison picked him up
"He likes you"I said shocked, Simon only liked who he saw often so it was surprising
"Most babies do"he said cockyly
"I'm sure you'll make a good father, you a natural"
"I don't think that would be anytime soon"we couldn't talk further than that because Clara came to us and greeted him, he took Simon away towards the other kids and Clara stared after him
"He came for the birthday, wow, if that isn't love I don't know what is"
"My husband is right here"I said
"He doesn't have to know"
"Who's the man" My mom came to ask as Mr Maurison was playing with the kids, Simon in his arms, I crossed my arms
"My boss"
"Are you sleeping with him?" She suddenly asked
"What no.."
"Not yet but soon" Clara said speculatively
"Clara.." I bit out, this was my family
" Where's Tony?"my Mom asked
"He's somewhere around"I threw as I watched Mr Maurison play with my child, he finally came to hand over Simon
"I have to go, I'm expected at home, I just wanted to breeze in"
"Thanks so much for coming"Tony appeared beside me"This is my husband Tony" I introduced as Tony shook him
"The boss I've heard so much"he said"it's nice meeting you"
"My pleasure"Mr Maurison said then looked at me"I really have to go, see you Monday"I nodded as he left, Tony stared after him
"The boss uh, there's something about him that I can't place"
"Tony, please not right now"I walked away not wanting to hear any of his bullshit about my boss, we took pictures and we called it a day.
*****
"How long have you guys been married?"Mr Maurison asked me suddenly after we paused talking on a business transaction
"3 years"I said
"Wow, that's a long time to be with someone"
I swallowed"it doesn't feel like a long time"it does, it was hell counting the months
"Really, maybe I should learn some tips pending when I tie the knot"he said leaning forward
I swallowed"is there someone in the picture?"
He held my gaze"none for now, but you never know.. someone told me you just know when you meet the one...."he paused"was that the same for you, when you met him"we held gazes as I came to my senses and looked down
"This file needs to be looked into"
"Clever way to change the subject"
"I didn't know you were interested in my private life"
"I am, I'm not going to lie about that"I gaped, there it was again"it's not a bad thing if I get to know my PA a little more"
" I would like it if we keep it strictly professional"
"Well that's not gonna happen, we in each other's space all the time, most likely some boundaries would be broken" I gaped as my heart thudded "I didn't mean to pry" he continued" if you don't want to share it's fine"he cleverly said, my heartbeat increased as I stared at him, him me
"I need to make a call in my office, I told Mr James I would call back by 2"I stood up and ran taking in a breath I didn't know I was holding.
Mr Maurison didn't let me be, when he wasn't being unprofessional he was staring at me during board meetings, I didn't know how long I was going to hold before I fell flat at his feet.
Tony was waiting for me at home with papers, he had dismissed Susan I saw and I found him holding Simon who he rocked to sleep
"I want a divorce"he said "Here are the papers"
I gaped shocked at him.
*****
What do you think Mr Maurison wants??
Comments please
. .
Read "
Obiageli
" by the same author (
Funmi Anita Adesina
)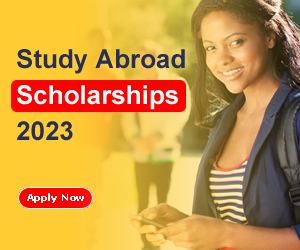 Wants to study in Canada? Checkout this ongoing scholarships in Canada
Ebonystory.com
Views (11573)
Likes (1)
Comments (4)
Rating (0)