MY CAMPUS LIFE 2 - Episode 23
See all episodes here »
I woke up one Sunday morning to notice a picnic basket on the front porch. I looked around, wanting to know who had left it, picked it up and walked back inside.
I called to one of the housekeepers whose name was Josie, and asked her if someone had come by that morning. She said no, and went back to mopping the floor, as I bothered her no more.
Halfway towards the stairs, I saw Mum and Dad at the top, as I waited for them to come down before I showed them the basket.
"What do you have there, sweedy?" Mum asked as she reached the last of the staircase.
I showed her the basket containing a lot of goodies in it, and she smiled.
"Aww, baby . You shouldn't have,"
I bit my bottom lip at the thought of telling her that the goodies weren't from me.
"How were you able to afford this?" Dad looked at me suspiciously, and I breathed.
"Mum, Dad," I started and clasped my behind. "These weren't from me."
Mum gasped
All episodes of this story can be found here >> https://www.ebonystory.com/story/my-campus-life-2
. "What?! Then who could have given them?"
Dad made for the door and pulled it open. Turning back again, he called to Ivy - another housekeeper of ours. "Did you see who dropped this?"
Ivy stammered, "N-no, sir. I haven't left the dining room since."
Dad rolled his eyes and questioned further. "Are you sure you didn't see anyone? Not even the deliveryman?"
Ivy answered, giving no positive answer, as he gave her permission to leave.
My mother inched closer to my Dad, and asked me to go up to my room while they figured out what was going on.
I really wanted to help, but owning to the situation that I was still in, my Mum didn't let me - so, I was left with no choice but to do as I was told, and let them handle the case.
Day after that, the guy Mum had introduced as Philip, came visiting. I was surprised at how comfortable I felt being around him, and I marveled at how a guy that I had gotten to know not quite long could made me feel that way. But what exactly was he talking about me remembering? Could it be - I drew my breath and let out a sigh. "So what would you like to do today?" I could hear the jumpiness in my voice. How can this one guy make me nervous. Why does it feel like there's something about him that I need to remember?
"I'll do anything you want to do.

Read " MY CAMPUS LIFE " by the same author ( Ciara Jessy )

. Just mention." came his reply, getting me back to reality.
I gave a smile and blushed really hard inside, slipping into thoughtland. Why is he so nice? Is he like this to every girl? Thousands of questions hovered in mind, as I saw a hand stretched out to me.
"Shall we?"
I accepted his kind gesture and placed my hand on his. I wondered what he had in mind, and was pleased that I was going to be with him.
"Where have you two been?" Mum's angry voice sounded in the living room, and we looked at each other.
"At the park." I gave a straight answer, having no urge to explain.
"Oh, baby. You know you shouldn't have stayed out long, not when you're not strong." Her voice softened, and Philip and I relaxed.
"I didn't let her do anything that'll wear her out, aunt. I'm quite aware of that." Philip said, throwing a quick look at me.
I chuckled inwardly and maintained myself, trying not to let him notice.
I had already forgotten about my Mum's absence, until a beeping sound jolted me out of thought.
"I'll get it!" Mum moved in the direction. Taking the telephone out from where it was hanging on the wall, she answered, "Hello?"
Philip and I made to sit on the long sofa opposite the two normal ones, as Mum uttered loudly, "He's been spotted?!"
"Who's been spotted?" I turned to Philip, who gave an 'I don't know' shrug.
Who am I kidding? How will he be able to know? I shifted a little, trying to keep my distance.
We waited for her to end the call, not being able to hear the rest of their conversation, as we got up and made towards her.
"What's it, Mum?" We asked simultaneously, and I gave Philip a weirdly look.
"Someone just told me that -" Her eyebrows made weird movements.
"Oh. Oh, thank goodness!" Philip exclaimed, and I stood staring, completely lost.
"Who are you talking about?"
Mum gave me a 'no one' look and smiled. "You should get some rest, my dear. I know you must be really weary."
I nodded and said nothing else. I wondered who the person was, and was curious to know why they were bent on not telling me - or maybe they have a reason. Or maybe they just don't want me to know, I shoved the unexplainable feeling off...
~~~ TBC ~~~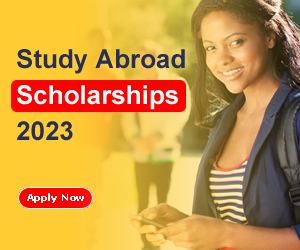 Wants to study in Canada? Checkout this ongoing scholarships in Canada
Ebonystory.com
Views (7386)
Likes (0)
Comments (5)
Rating (0)