Christian - Episode 20
See all episodes here »
Everything I'm doing with him I should be doing it with Christian but I had no idea where he was, nor how to find him, I thought as Kwame moved over me and covered us both with the duvet, we had been at it all night, and he kissed down me now to my ..., Yes I had lost my virginity to him, we had been dating for a year now and he was so unrealistically hot, one night I just couldn't resist him, He looked up at me from where he was
"Morning beautiful"he ate me out to my moans before he came up and kissed me"how did you sleep?"
"Nice"I stretched
"Should I order breakfast?"he asked, and yes we were in a hotel, I had been in the country for a week now but I told my parents I would be arriving a week after, Kwame had arrived with me, we were to stay a week before he went to Ghana to see his mother and finally back to London where he hoped to stay permanently, I didn't know where I fit in all of this but I hoped he had somewhere for me, I wasn't in the mood yet to go home and meet parents, especially my father, he d nagged about Kwame so much that I had stopped talking about him, I felt if they met him they would like him but it just never felt like the right time, I haven't met anyone of his family either so I didn't think it was that serious yet
"Here I am thinking you already ate"I said with a tease
"What can I say, I'm a greedy man"he took up the phone and ordered"we should go out later, we ve indoors for two days"
"I don't feel like going out, don't tell me you're bored of me already"
He leaned and kissed me"I'm surely not...but we should get some air, see people"
"It's not like we are in another country", he was familiar with Nigeria as it wasn't his first time here, he gave me a look"fine, maybe to the bar"
"Great we can eat out later"with that he took out his laptop and began working, I took that as a cue to have my bath, he seemed to be very busy with what he was doing when I came out from the bathroom, room service brought breakfast so I sat on the bed and ate
"So um do you have any friends in Nigeria"
"Funny you'd ask that now but no..why?"
"I just think since you come here so often you should have made one or two friends"
"I only came here to see my grandma once or twice and I'm not really that social"
"You.."I burst out laughing"anyways I'm asking in case there's someone you'd like to visit while you're here"
"No one, the only one is in Ikeja"
"Oh, who's that, what's his name"
He looked at me then turned back to what he was doing"Never mind"then added"don't finish the breakfast"
"Great way to change the subject, I feel.like I don't know you so well, like I haven't met your siblings"
"I just have two sisters and when the time is right you would meet them"
"I told Kim you were a player"I said getting up to dress up,
"Are you serious, you really going to nag me now?", I dropped the towel and searched for his shirt, thinking about Christian, next Kwame was holding me from behind, he kissed my hair
"You would meet them at Christmas, I wanted it to be a surprise, they would be in London and you would meet them"
I turned and kissed him then it turned into a full blown make out session, he had me against the wardrobe.
Dinner was ok and boring, I told him I wanted somewhere more lively so we left and went to a club, as we had our drinks, he stood up to dance and pulled me with him, I then had to use the ladies, when I returned I saw that a group of guys had joined the other table, my eyes just decided to scan them out of boredom till they met a familiar one, smoke filled the air between us but I knew it was him, my heart started beating faster, I couldn't believe it..he too had recognized me as he looked away and, he looked at Kwame then stood up, I watched him walk away towards the toilets and I gulped my drink...
"Hey you have to take it easy with that" Kwame said
"I'm fine, I just uh, need to use to toilet"
"I just you just returned"
"It's the wine..um be right back"
"When you return, we can leave"he said holding my hand, I nodded and walked away, I saw him coming back and I stood, he too saw me and stood, we stared at each other
"You look fine"I said moving closer to him"and not dead somewhere, I thought you were gone, did you even bother to look for me"
"Sade.."he said and I missed the way he called my name"not everything is about you, life does not revolve around you, I don't need to explain myself to you"
"Oh, you don't?,Three years without me Christian.."
"Well you can't say you waited for me, you moved on quite well"he referred to Kwame, I moved and kissed him so he moved against the wall then I looked at him as we stared at each other
"Are you saying you no longer feel something for me?"
"I gave you my contact, when you didn't.. didn't..."
"Do you have a girlfriend?"I asked hastily, were one of those girls with him his girl...he stared long at me "Sade..it's not.."
"Do you..?"
"No.
All episodes of this story can be found here >> https://www.ebonystory.com/story/christian
. but that doesn't change anything, you do and we not going on this rollercoaster ride again, okay, I've moved on"
"That's what you tell yourself so you can sleep at well at night, do you..still.love me"
He stared at me, then behind me"your boyfriend is worried
. .
Read "
Amidst Temptations
" by the same author (
Funmi Anita Adesina
)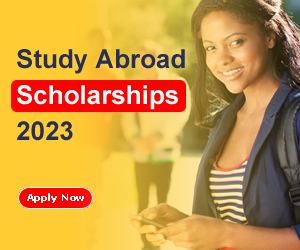 Wants to study in Canada? Checkout this ongoing scholarships in Canada
Ebonystory.com
Views (7732)
Likes (0)
Comments (1)
Rating (0)