Trapped - Episode 13
Miles
See all episodes here »
Mr Maurison ignored me during meetings and was strictly professional at work, we didn't even go to lunch together and I didn't want to admit it but I missed him, his happy state, our talks and flirtings, I didn't know the game we were playing or what we had but I did miss him, a lot.
He walked out of his office now with his father and a younger man who looked exactly like him except he was a foot shorter and had dredlocks, they reached me while talking as I tried to get water from the dispenser
"Ms Isabel.."The older Mr Maurison said
"Good day sir"I greeted
"I imagine work is going on fine"
"Y.yes sir" I said then looked at the younger guy who was staring at me with a wide smile
"This is George's PA Isabel and this is my last son Miles"
"Wow, nice to meet you sir"I said
"Call me Miles, formalities are not needed"he said with a smile again
"That is Sade my secretary but I guess you already met her" George said to get the attention off me and it worked
"We were heading out to lunch and I would like for you to join us" no it did not
"Uh.." I looked at George who looked away
"I have a lot of work to do in the office...but sure" how can I say no to a happy man like Miles
"Great"he said" meet us down in five, we have to finish our tour" Miles said with that smile again, I figured he was the artist George spoke about and I couldn't wait to learn more about him, I went back to my office to tidy up then went down to the lobby, older Mr Maurison had left in another car so I assumed he wasn't coming with us.
They both sat at the back and discussed while I sat in front with the driver, we soon got to the restaurant
"So how long have you been working for my brother" Miles asked, he sat opposite the two of us
"Two years, I was working with your father before then"
"Wow, so you do know a lot about him"
"Actually I only became his PA three months ago, I was his publicist before then"I said
"Meaning you guys have been working closely together" Miles said and George didn't reply, neither did I
"I believe you have another brother" I changed subject, Miles glaced between us
"Yes Jakob, he's a doctor"
"And you're an Artist"
"Yes"Miles seemed surprised I knew so much as he glanced at his brother"I draw... paint, and whatever I feel like doing"
"I'd like to see some of your work" I have always admired artist
"Oh you would" Miles said looking at his brother
"So how long are you staying, I hear you reside in Ghana"
He paused"I came to check on my long lost girlfriend, so I don't know..."
"Funny, he has a job here"George said dryly
"Yes, that too"Miles said with a smile, I haven't spent more than an hour with him and I liked him, really liked him
"When last did you go to the Minx"
George looked at me then "weekend" was all he said, was he keeping secrets?
"So what have you guys been up to aside from work"Miles changed the subject
" All we do is work work and work"I said
"I doubt it, the office is known to have it's attractions" he stared at us both as I glanced at George who ate his food
" Well I have a husband and a son..so.."
"Wow, here I was about to ask you out"
"Miles.."George called with a warning tone
"No, I actually want to paint you"
"No.."George said but I smiled at Miles
" That's so...flattery" he smiled back as we looked at each other
"You're very beautiful, it's a shame you're married" he said and cut into his meat, that was the last time I saw him though, George had been furious and I knew he must have warned him to stay away from me
"How's Miles?" I asked three days later in his office, he didn't reply" I actually wanted to get his number"he was like a younger brother we all wished for
"He's back in Ghana"he said not looking at me"he was only here for a job"he still didn't look at me
"Oh.." I paused"any luck finding a building for the advert?", We had a client that needed a new building for its advert, he glanced up
"Not yet"
"My husband might be able to help"
A pause" no thanks"
"If I didn't know better I'd say you were scared of him"I crossed my arms
"Scared..no I don't just want to have anything to do with him"
"Even if it involves fighting for me" I asked
Another pause"Even if it does" he looked at me"what exactly am I fighting for Isabel, you have given me nothing to fight for" he said and I knew he was right as I felt bad about it"you're still his wife and I don't even know if you're going ahead with the divorce"
I sat on his thighs and he rolled his eyes, I trailed his face down to his neck and he looked at me as I saw the look in his eyes, Tony had never looked at me that way..."please go .." he begged, I crossed over him so my skirts moved upwards, yes I was a sl*t but I wanted this now
" Why should I.." I asked, I knew what I was about to do and I might regret later but I didn't care
"Because I need to work and I'm not into this game you're playing" he said, I rolled his tie in my hand and pulled him to me
"What game.." I kissed him, then deepened it as I moved my waist on him
"Isabel.." he said warning me that he might not be able to stop but I stopped and began peeling off my buttons, I removed my top eyes on him, as he quickly unbuckled his belt and next I knew he was inside me....we held gazes as we rode each other out in his office.
We panted for a while after the act before he said
"We didn't even use a condom"
"I'm on the pill" I said, I had started that because I didn't want another baby for now...he kissed down my n*ked shoulder as he asked
" What does this mean"
I paused" it means I choose you".
*******
"Tell me you guys slept together" Clara said after I told her I was going out with Mr Maurison that night, I gave her a look and she screamed
"You are not to tell anyone" I said
"Omg, I knew it, how was it, you haven't done it for a year"
I smirked" better than I expected"
"I knew it... so is he big" I don't know why she revered in my adultery, my mother was going to kill me
"Clara.."
"What, I'm so happy for you my friend"
"I'm not divorced yet, so we gonna keep it low key for now, we are meeting tomorrow, on the divorce"
"Omg, Tony would be so pissed"Clara said.
Yeah, if he finds out...
So they finally......Watch out for next episode!
Comments please.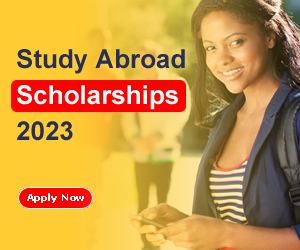 Wants to study in Canada? Checkout this ongoing scholarships in Canada
Ebonystory.com
Views (11726)
Likes (2)
Comments (7)
Rating (5)