Trapped - Episode 4
Abuja
See all episodes here »
Sorry about the short episodes, it would become longer with time.
I went with Sade and Mr Maurison to Abuja three days later, I had dropped off Simon at my sister's that morning before heading for the airport
I had been worried about the separation
"Go, don't worry about a thing and have fun"
"I doubt, I figure it would be work work work"
"Well relax, if he disturbs I would take him to Moms, kisses dearie"she waved me bye and hurried off to join the cab.
Throughout the trip my thoughts were on my son, and husband, he had left the very next day saying something about a meeting with important clients, I didn't know when he would be back and I didn't care, Sade kept giving me the hate look from behind me where she sat, I knew she hated that I was there but I really didn't care. I was unfortunately seated beside him and he kept giving me work to do even on air, I thought Safe was his secretary.
We finally got to Abuja and got a Taxi to the hotel where Sade had made reservations, I was grateful she didn't put both of us in a room because I would have killed her in her sleep, I guess the feeling was mutual
"Mr Maurison, this way please"the hotel butler said, he turned to us
"Make yourself at home, we have a meeting tomorrow at 9am"
"My room is 312 if you need me..for anything"Sade said before she eyed me up and walked away with her key card, I rolled my eyes and went to mine which was doors away from his room, I watched him get into his.
I got into my room and sat on the bed, it wasn't so big but it would do . I called to check on my sis and son before I got in the shower then slept off, by 9pm I was awake so I decided to explore the hotel, he had said to make ourselves at home right, I really would have been here with Clara, I sat on bar and ordered a drink
"Make that two"I heard and Mr Maurison sat on the stool beside me"where's Sade"he said "I thought you girls would come out together"
" I guess I'm her mortal enemy"I said
" why is that?" He sure did not know what was going on with his staff downstairs
"I don't know" I said with a shrug"what are you doing here, I thought you would be tied up with work"
"Nah, I do know when to unwind" he turned and faced me
"Is that why you have two women here with you"I said and he smirked and looked away, I too was surprised at my outburst, I had never spoken to him like that" I'm sorry, it must be the wine"
"No, no" he said "I think you are amazing "he said and paused"I mean you're interesting"
A compliment, I coughed" um I am? I'm as boring as they get"
"Maybe you haven't just found the right man to bring it out" he said and we held gazes, was he flirting with me or it was the alcohol, I chuckled
"And you are that man"
" I won't say I am but we won't know until we try"
Uh..I stood up"uh.." I staggered, I could hold my wine, what was happening
"You okay?"
"I should go, I mean we have a meeting tomorrow I should get things ready"I said very quickly, he stared at me as I turned on my heel and powerwalked away, was he trying to get with me or he was just horny, I'm sure Sade was a willing and available object.
I got to my room and laid on my bed forcing myself to sleep off his image from my head.
I woke up the next morning and went to the gym, I completed my stretches and was about to get on the treadmill when I saw him walk in with his gym back, he was tall and dark and..and hot, very hot but so was my husband and I wasn't about to be one of his many flings, I turned away and got on the treadmill stealing glances at him but he didn't look at me at all, guess last night was the wine.
The meeting started by 9am as planned and I headed the presentation while he made an important phonecall, he rejoined us minutes later
"Sorry that was the Ceo, he wanted to know the progress report, so do we have a deal Segun"
"I will need to speak to my MD but your company seems to be the best so far" Segun said and stood up"it was nice to see you again George"he shook Mr Maurison, I knew that was his name, I had just always known him as Mr Maurison since he joined the company 2years ago, my head had always been in my failed marriage to care though, I had gotten pregnant for Tony hoping he would stay at home but it didn't work out...
"Likewise, we should catch up on drinks later"George said
"Sure thing, we are having a get-together at my house tomorrow afternoon, you should come around, and bring the ladies, the more the merrier"Segun said
Sade smiled while I looked away"sure thing" George said,They walked away and I sat back down and looked at George who was going over the Minutes with Sade, I decided to excuse myself
"If there's nothing else I would be in my room" I got no reply so I walked away, guess he would want some alone time with Sade since I said no.
I walked around the hotel later and called my sister
" How's it going?"Sharon asked
"I'm so bored, I can't wait to go back home"
"You mean back to your boring life"
"My life is not boring, I have my son"
"Duh...how's the project going and how's the boss, you get to see him outside work, that's a plus"
"He's just, there, Long enough for Sade to release her claws on him, she acts like she's his wife already"
" I sense some jealousy"
"I don't really care, I just want to go home, how's Simon"
"He's fine, doing what he knows how to do best, cry and poo, I can't wait to have you back but do try and have some fun"
"I ll try"
We went for the brunch and it was just normal, it was a way to discuss business outside of the boardroom
"Penny for your thoughts"
I turned and saw Mr Maurison, he was wearing jeans and a T-shirt away from his usual corporate wear, he looked relaxed, I had moved away from the crowd to think about my marriage but I guess I didn't move far enough
"Segun and I go way back, I would hate it if you were bored"
"I'm not" I lied"I just needed some air"
He stared at me" I know you miss your son and I'm sorry for separating you both so soon"
I stopped my wine" no problem, it's work"
"And I really needed your head, Sade she's.."he paused but I knew what he wanted to say" spontaneous, I need someone who is calm and a critical thinker" he leaned on the railing
"And that would be me?"I asked, he stared at me
"Yes you"he held my gaze"is that bad, what I think about you" I suddenly felt that he was talking about something else as I rubbed my arm and moved away
" I miss my son and family, I can't wait to see them tomorrow"
"How old is he, your son"
I smiled" 9 months, hes a handful sometimes but I won't trade him for anything" I said and stared down"what about you, any girlfriend, wife"
He chuckled"it's funny you ask that now"
"Well.."
"None, I don't have anyone..to trade"
I smiled but he had flings
"your husband..is around?"he asked, I turned and stared at him
"No...he's away but he would be back" that had so many meanings as we stared at each other before he looked away
"We should probably join the others" he said and we did but he left me wanting more, wishing what if.
We got the investors we wanted and got on the plane the next day back to Lagos but the flight was a silent one between us because I knew it would never remain the same again.
Comments please
All episodes of this story can be found here >> https://www.ebonystory.com/story/trapped
. .

Read " In my dreams " by the same author ( Funmi Anita Adesina )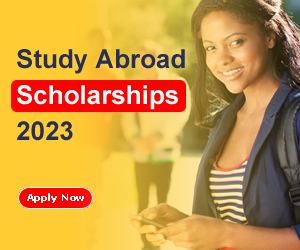 Wants to study in Canada? Checkout this ongoing scholarships in Canada
Ebonystory.com
Views (12710)
Likes (2)
Comments (4)
Rating (5)