MY CAMPUS LIFE 2 - Episode 25
See all episodes here »
Tricia. Tricia, can you hear me? Tricia!
"So, baby, what's that you wanna tell me?"
"We have to end this,"
"End what?"
"This thing that we're doing... it's not just right!"
"Not right? I-I don't understand what you're talking about . We're not doing anything wrong, are we?"
"Yes we are! A whole lot of people are going to get hurt if this continues. Let's just stop! We can't be together anymore."
"What?! What do you mean we can't be together? Are you letting go after everything...?"
"I-it's not that. I just don't want to be stuck in this. I can't keep secrets from my parents. Please understand..."
"Understand? Is this really because of your parents, or that little weasel you're always following around?"
"This has got nothing to do with him!"
"Oh, it has everything to do with that insane brat! You think I don't see you two? Oh, that bastard is going to pay for everything! And as for you... you are going to get it!"
"J-James
All episodes of this story can be found here >> https://www.ebonystory.com/story/my-campus-life-2
. James, stop! Stop it! James!!"
"Baby?"
Tricia shivered in fright, turning to her mother. "M-mum. Mum, I remember everything now -"
"Here's the glass of water you requested for, ma'am." Ivy handed the glass to Tricia, and both mother and daughter thanked.
"How are you feeling, honey? Does your head ache?"
"Not really," Tricia replied with a slight shake of the head. "I just have this unusual feeling... like someone's trying to communicate with me." She brought the glass closer to her mouth and took a sip.
"Something?" Her mother rolled her eyes, and she continued.
"I heard a voice - it was calling out to me like it was trying to tell me something," She found it hard to swallowed. "Something I couldn't understand," She went on. "What does this mean, mother?" Her hands trembled as she questioned.
"I don't know. But what exactly did you see?"
"James -" The image of her ex lover hovered in her mind.
"You saw James?" Her mother's brows arched up. "You mean James, as in the one that hurt you?" She repeated, wanting to be sure.
"Yes," Tricia answered shortly. "The two of us were arguing about -"
About what?"
She found it hard to say. "It wasn't clear," She lied, not willing to tell her mother what had transpired between them. "But I do remember him pushing me, and my head hitting the bedstead." Her forehead wrinkled.
"My God!" Her mother exclaimed. "No wonder Chelsea said she had found you unconscious, covered in blood. It's a good thing she was there, if not -" She sighed with relief, as Tricia completed.
"I'd have been long gone,"
"Oh. I'm just so happy that your memories are back," Her Mum squeezed her shoulders with delight.
"Me too," She yawned. "Mum, where's Dad?"
"He's not yet back from work. You know father comes home in the morning sometimes." She explained.
"He still does?" The realization of her father still staying out late left a frown on her face.
"Mm-hmm. You know how his work is. You should get some rest, my love. I know you must be really tired."
"Can't sleep," She crossed her legs on the bed.
"And why Is that, huh?" Her mother caressed her hair as she asked.
"I just can't. Been having weird feelings ever since."
"Weird feelings?" Her mother's smile disappeared.
"Yes. But you shouldn't worry, Mum. I'll be fine." She made to lie down, as her Mum placed her head on her laps.
"Oh, my. You're so burny!"
"Oh, Mum. There isn't any word like that." She corrected with a chuckle, and her Mum joined in.
"OWell, come on, now. Let's get some sleep."
"Well, that's the problem, Mommy. I can't even get my eyes closed." Tricia complained.
"Oh, come on, you. Just take your mind off whatever thing that's bugging you. You need your beauty sleep, you know?" Her Mum reminded.
"But Mum..."
"Ah-ah-ahh. No more talking,"
A creaking sound came at her mother's last sentence, and she shuddered, ears twitching in the direction. "What was that?"
"Oh, you. It's just the door." Her mother laughed. "Now, now, get some sleep. Bet you'll be all better in the morning."
Tricia gave a smile. "Sure hope so."
TRICIA'S P.O.V
I woke up to a tapping sound, and I got up weakly from the couch, not remembering how I had gotten there... or when!
The faint tap came again, and I looked around, hoping one of the housekeepers would answer it. Seeing no one around, I dragged my feet with me and tiredly answered; a creepy girl standing on the porch with head bowed. "Um, who are you?" I asked anxiously as she said no word.
Goosebumps flushed over me watching her walk in. I wondered how she was able to locate our house, and marveled at how bold she was walking in uninvited. "Who are you?" I asked again, this time louder.
"You are not safe. You are not safe, Tricia..."
I turned around and gaped at her. "I-I don't understand. Wh-who are you and how do you know my name?" I asked, horrified.
"I have no time to explain. He's coming for you,"
"Who's coming?"
"He is coming for you. Don't let him see you. Hide. Hide!"
My eyes stood open instantly as two worried eyes peered into mine.

Read " MY CAMPUS LIFE " by the same author ( Ciara Jessy )

. "Mum?"
"Oh, sweedy. I'm so happy you're okay."
I stared in confusion, letting her hug my sweaty body. "Wh-what happened?"
"You passed out. Gosh! You scared me back there, sweetheart." She spoke breathlessly, not letting go of me.
"P-passed out?" My eyes widened. How could I have possibly passed out without knowing? The door bell rang, making me realize that I wasn't in my bedroom. "H-how did I get here even?"
Mum uttered no word, but asked Theresa to answer the door.
"Philip?" I pulled out from her arms. "Philip, what are you doing here? I mean, how did get here so fast?" I asked simultaneously, having no idea what was happening. Is he okay? Why does he have that look on his face? I thought, noticing the sad expression on his face.
"Tricia -" He said slowly, embracing me.
"Wh-what's wrong? Why are you sounding like this?"
"Chelsea is gone..."
"Wh-who is gone?" I stammered, not sure if I had heard him right. "Who is gone, Philip? I-it's not Chelsea, right?"
He said nothing but sobbed.
"Tell me she isn't the one!" I shouted and pulled away. "Philip, tell me Chelsea isn't really dead. Tell me she's not dead!" I wept convulsively until my vision blurred and there wasn't any tears left to cry.
~~~ TBC ~~~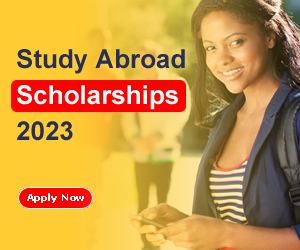 Wants to study in Canada? Checkout this ongoing scholarships in Canada
Ebonystory.com
Views (5955)
Likes (1)
Comments (0)
Rating (0)