MY CAMPUS LIFE 2 - Episode 24
See all episodes here »
AT THE PARKER'S HOUSE
The room was awfully quiet, and Tricia sat, eyes glued to the laptop on her laps, as she surfed the internet, unaware of her mother's presence.
"Baby, you shouldn't be in that position for so long or you'll get cramps," Her Mum cautioned concernedly, and she raised her head up.
"Mum, you're home,"
"Yes, baby. What's that you're doing?" She asked, and made to sit by her side.
"I-I was only..."
"How to remember things you've forgotten -" Her Mum read aloud, and looked at her . "Honey, why are you going through this stuff? You shouldn't be stressing your brain, you know."
Her lips pouted and gave way for an apology. "I'm so sorry, Mum. I just want to know why I can't remember anything."
Her Mum's lips broke into a smile. "I think it's time I answered your question."
"My question?" She raised a confused brow at her. "But I didn't ask any question, Mum."
"I know
All episodes of this story can be found here >> https://www.ebonystory.com/story/my-campus-life-2
. I know that very well." She circled her hand around her, and brought her head down on her bosom. "Do you remember the time someone called me on the phone?"
Tricia squinted, in a bid to recall. "Oh. You mean the one that called yesterday?"
Her Mum nodded and said, "Yes..."
"Well, wh-what about him? Is he the key to restoring my memory? You said it was amnesia, right? Where can we find him?" The curious girl inquired hastily, not letting her mother finish.
"Oh, calm down, jolly bee. You're in a rush." She teased, and pulled her cheeks.
"Oh, Mum. Of course I am. I want to be able to go back to school when the summer holiday is over." Tricia said coyly, and the smile on her mother's face disappeared.
"You still want to go back to school, baby? You can just study here, and not be so far away from us."
"I know, Mum. But I just want to be like every normal kid. It's not like anything will happen when I'm gone." She said with shoulders shrugged, and her Mum smiled.
"You really do want that, don't you?"
She replied in delight. "Of course. It won't be nice missing out on everything... and even graduation." She pointed out.
"Oh, honey. I understand perfectly."
Lucille gave one last thought about telling her daughter about the conversation she had with the caller - having contemplated on whether she should, she told her about the information given to them, and how locating the culprit was unsuccessful.
"So, you're telling me that the guy behind me getting hospitalized still hasn't been caught?" She asked with fear-glistening eyes. "I mean, what did I do to make him do such a thing? I don't remember hurting anyone -" Her face turned pale at the mention of her not remembering any thing. What if I did hurt him? Even so! What kind of anger would make one capable of such?!
"Relax, baby. You needn't be scared. You know Mommy is here for you." Her Mum assured, tugging a strand of hair that came loose behind her ear. "By the way, have you eaten? Did Nanny Pearl serve you anything?"
Tricia nodded slightly, and answered, "I only asked her to get me a glass of milk... and some chocolate cookies." She added.
"Just that?" Her Mum looked at her. "You're not hungry, babe?"
"I am. I was only waiting for you to get back from work." Her child-like response came.
"Ha-oh, sweetheart. You don't need to wait for me before you can eat. And gosh, look at the time. Almost six!" Her mother exclaimed with a quick look at her watch. "Come on, now. Let's go eat. Bet your stomach's been grumbling all day." She said jokingly, as they exited the room.
LUCILLE'S P.O.V
I was starting to see a resemblance - Tricia was becoming more like her father - the man I had once loved. Patrick and I had a thing for each other, until I met Raymond - the hot rich Chicagoan I had completely fallen for the moment I'd set my eyes on him. We met at a coffee shop at Louisiana, where I was an employee, or a 'Batista' like we were called. He had bumped into me by mistake, and had made me spill the coffee I had in my hand, ruining my outfit. His smile had captured my heart, and I saw myself slowly taking interest in him, until things worked out for the both of us. Those memories remained imprinted in my mind, and the thought of letting out the truth feared me the most.

Read " MY CAMPUS LIFE " by the same author ( Ciara Jessy )

. How was I supposed to tell him that Tricia wasn't his daughter? To tell my daughter that her father wasn't the one. Gosh! I don't think I'll be able to bear this. What will he say when he gets to know that I never bore him a child? This is just too much - I looked down at the pillow in front of me, realizing that it was already drenched with sweat - sweat mixed with tears.
Raymond hasn't returned home from work... that was a relief. I got up, wishing to be by my daughter's side at that instant, as I opened the door, and stepped out - making for her room.
She was sleeping soundly, and I moved closer, smiling at how beautiful she looked all curled up in her cozy bed. I laid down beside her, placing a kiss on her cheek, with my hand placed on her body, as I rested my chin on her shoulder, and wished for the spirit of sleep to carry me off in no time.
CHELSEA'S P.O.V
The lights went out all of a sudden, and I wondered how it could have happened when Dad paid for the electricity bill not so long ago.
I went upstairs in search of a candle, and was able to find one with no stress. Walking downstairs again, I heard footsteps on the carpet, and I shuddered, getting alerted by the sound. "Who's there?" I looked down, catching no sight of anyone, as I shrugged the creepy feeling off, and concluded it was a rat.
I placed the candle on the candle holder, and made towards the kitchen - pulling the fridge open, I brought out a can of sardine and a loaf of bread, and went back to the living room.
The house felt really lonely not having Mum and Dad around. I really missed them, but there was no way I could stop them from coming home late... not
with their company having them stuck all day long.
I made to open the can of sardine as footsteps came again; this time not so faint, and not similar to tiny feet, giving me the chills.
I thought of what next to do, as my bedroom came to mind, thinking of no other place to hide. I rushed towards the stairs, climbing breathlessly up them, almost tripping, as I successfully reached the top.
Making to go to my room, I saw a strange figure silhouetted in the dark; the mask on his face partly visible.
The masked figure walked towards me, and I took a step backwards, panting for breath.
I had no other place to go but the living room, as I made to run down the stairs, and a hand gripped my ponytails.
"You really didn't think you could run away from me, did you?" His maniacal laugh came, as a sharp cry eluded my lips, feeling something sharp drive through me.
~~~ TBC ~~~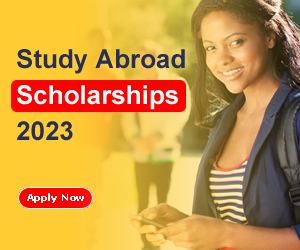 Wants to study in Canada? Checkout this ongoing scholarships in Canada
Ebonystory.com
Views (5665)
Likes (2)
Comments (1)
Rating (0)