MY CAMPUS LIFE - Episode 45
THE FINALE
See all episodes here »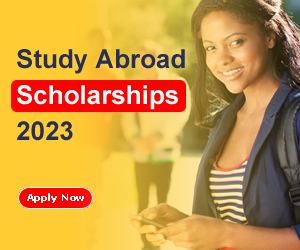 Hey, everyone. The chapter we all've been waiting for is finally here. I reposted 'cause the other one wasn't approved. I sure hope they approve this one now so I can continue with the other one. Please don't forget to place your comments on the comment section. I'd really appreciate it. Thank you.
"Oh, I so missed you, my kitty.Need anything?"
"Argh!Stop touching me"
"You ungrateful...."
"Let her be!"I heard a familiar say from outside,as the door slid open,revealing a white skinned lady that seemed a bit younger.She walked towards me gently as she slipped her coat hoodie down,taking me by surprise.
"Cherry?"I gaped,staring at her with mouth wide open."Impossible!"I said,rolling my eyes at her with disdain."Cherry wh-what are you doing here?"
"Haha!Hi aunt or should I even call you that"she chuckled making towards James as she kissed him stylishly surprising me more.
"What?These two have been working together the whole time?"I thought as it felt as if someone prick my heart with s needle."Cherry,you're..."
"Sally Sinclaire"she chuckled,bending towards me."Does that ring a bell Mon Chérié?"she grinned with her brown eyes glistening.
"Sally Sinclaire?Hold on,Sally?"I said looking at her with astonishment as the memories of what happened many years back came flooding my mind in a rush.
.......
James and I were in twelfth grade then.We usually saw each other most times without my parents knowing.Then,he still resided in our rez.So I could see him anytime I wanted but that day,things didn't go well as I planned.I was enthralled that at least I was going to see him again after going about my usual sneaking skills.So,I skipped happily as I came upon his house.I made to knock but I realized that the front door was partly shut,so I just had to open it,making things a lot more easier.I pushed it open gently,stepping inside with the offensive smell of sweat and pre-cum,mixed together welcoming me.It was such an eye soar as I saw my bestfriend right on top the riff raff I'd called my friend...SALLY SINCLAIRE!
...GASPS...
"James!"I yelled,glaring at the two."What are you...?"
"Baby...Baby is not what you think"he shook like a leaf about to fall off from it's branches,getting up as I stormed towards them,pouncing on the backstabber.
"B*tch!Grrrr!Paw off my man!!!"I yelled,dragging her by her loose hair.
"Ow Parker!Owwww"she groaned as her pulled her with me,kicking her outside as I slammed the door.
"Baby..."
"Don't!Don't...You...Dare!"I shot back at him,picking up my purse."Do you think I'm stupid?You've been going around sleeping with that skinny worm behind my back and gosh,a junior for that matter.A junior James!Aren't you ashamed of yourself?"
"Baby I'm sorry...I--I'm sorry,all right?I didn't mean to..."
"Oh,please.I've heard that billions of times.You don't even care about me.You don't.You know what,it's over...Way over James.Goodbye!"I barked,racing out before he could stop me.
I really thought that was going to be the last for James and I but we still went on and now,I'm starting to pay for everything...For every life I went on living in high school and on college grounds.How tragic!I sat,staring blankly as Sally's voice came bringing me back to reality again.
"I guess it does ring a bell"she continued,chuckling deviously.Well,how's my pretty angel?I bet she's all grown up now?"
"Don't you dare ask about my daughter.You've got no shame woman!"I said angrily,rolling my eyes at her with disgust.
"Ha!You hear that honey?She doesn't want me asking about our baby"she grinned,wrapping her arms around James as she ran her slick tongue on his neck making me want to puke.
"Our?Gosh!You two are so disgusting!"
"Aww,you jelly now?Heh!Too bad lover boy ain't here to satisfy you"he mocked.
"Haha!You mean that tweak.I thought he got squashed into tiny pieces like sardine"she said as they both chuckled devilishly.
"What?!Phil?"I stared with fright."James what did you do to Phillip?"
"Oh,you haven't heard Loca?Phil lost his life while trying to be a martyr.It's quite tragic he had to go save someone else's kid"he chuckled menacingly.
"No!No...It can't be.Phil's dead?My daughter...My daughter?!Sally what the hell did you have them do to her?She has done nothing.She never did anything!!!"I yelled as tears flowed freely from their tear glands.
"Oh,chillax my sweet.Phillip has being the target all along.We knew he was gonna save that little girl and voila,it worked.Haha-ha!We had him right where we wanted him and now,guess who's next"
"You're an animal!Don't you dare touch my husband.He's never done anything to you.He never has James.Why are you doing this?Why...?!"I sobbed uncontrollably.
"Awe!Quit being all teary my sweet.I'm doing you a huge favor,killing them faster.Would you have preferred them dying a slow,terrible death?"he laughed,grabbing me by the chin.
"Ugh!Let go of me...Let go!"I shook,struggling to be let free as he slapped me real hard again.
"Heh!You act so tough but you don't look like it.You're nothing but weak.Yes!You are Belinda.You should thank your stars I spent some time doing some rethinking,I'd have so matched this fool right out of your belly"he chuckled,raising his right foot above my belly as the under of his mud-stuck boot came in sight.
"James no..."
"Baby...Baby stop!Not the child.Not the child..."Sally quickly cut in,holding him back as he brought his foot down again.
"S-P-O-I-L-E-R!"he laughed as the sound of his voice could be heard echoing in the nasty empty room."Get up!It is time"
"Time for what?"I muttered shakily as my voice cracked."Wh-where are you taking me?Wh...where..."
"Oh,why do your lips keep moving?"he asked rhetorically as they both led me out."Ugh!You're so lucky I didn't have your tongue cut out the minute they brought you here"he continued irritably as I kept mute,uttering nothing else.We went on for some minutes before we got to an empty land that had only what looked like an apple tree in the middle.It felt really creepy as the darkness made everything worse.
"Ugh!At least they should have brought a much brighter torchlight with them"I sighed,shrugging my shoulders as Sally pushed me,almost making me stumble."Hey!Watch it,you!You're not the pregnant one here"I went on,glaring at her as she glared back.
"Oh,you wouldn't have worried about that if I didn't stop James from beating it out"she smirked,shoving me aside.
"Oh"I muttered under my breath,touching my neck slightly as I felt my temperature rise.
"Let her go!"I heard Derek's voice come from the opposite direction as Sally's torchlight fully revealed him."Baby...."
"Derek!Derek don't come any closer.He's gonna hurt you"I said as Sally ran her smelly palms on my mouth,covering it tightly.
"Ah...You're just in time Matthews"
"James!I said let her go..."
"Oh,I'm not even touching her...yet"he chuckled loudly as he pulled me out from Sally's arms,encircling his arms around me as he ran his disgusting lips all over me.Mmm,you're so beautiful my queen"I could hear his voice tingling haphazardly in my ear as I could tell the expression on Derek's cold face."Mmmm...ah!"came his moans as he planted kisses on every part of my body irritating me more.My!You're as sweet as honey.Gosh!You gotta try this man.You really are missing"he teased as Derek raged towards him with danger written in his eyes.
"Baby..."
"Ah-ah-ah!Don't come any closer or I'll drive these bullets straight into her head"he threatened,taking his gun out of his pants as he placed the mouth on my head.
"Oh,dear Lord.Have mercy on me"I prayed silently as tears dropped from my eyes.
"And ooh,did I just hear the word baby come out from your mouth?Oh,poor Trish.This guy has being deceiving you all this time"he chuckled loudly,as I stared with confusion.
"Wh-what do you me-mean?"I stuttered.
"Baby don't listen to him.He's only trying to have you on his side.Believe me Tricia,I'll never do anything to hurt you..."
"Oh,really?Haha!Well,why don't you tell your wife whose idea it was to get rid of her unborn babies eight years ago?"he voiced clearly as cold chills went up my spine and my head spun abruptly.
"Derek...D-Derek is this true?"
"No?No Tricia.It was never my idea in the first place.I couldn't stand against your dad when he brought it up.I was scared...I..."
"You were scared?So you knew all along and you never even tried telling me?"I said with pains lingering in my heart."God!Derek...I...I trusted you.How could you do this to me"
"Oh!And that's not all baby.He was also the brain behind your parents death.That he did too"
"What?!!!"
"Tricia that's not true.I never meant it to be that way.Baby you have to believe me...James!What stupid games are you trying to play here?Why are you doing this?"
"Oh,you've got no idea how long I've waited for this day to come my sweet sweet Derek"he chuckled maniacally as I watched Derek's face grow pale making me pity him.
"But no!You don't deserve it Derek.You don't!"I yelled inside as I looked at him with disdain.
"Baby...James,just please let Tricia go.I..I promise to give you anything...anything at all.Just please let her go!"he begged endlessly.
"Hmm,you'll give me anything?But how will I be able to enjoy when I've got no Parker with me?You think I'd let my plans get rolled over...Just like that?Heh!You're really pathetic"he chuckled,punching him real hard as Derek groaned,falling to the ground.
"Derek!James...James please.Don't do this"
"Oh,so you still want him to live after everything he's ever done?And oh,I totally forgot,can you guess who your husband's bestfriend really is?"
"I don't care.Just please let him..."
"JACKSON EMBRY SMITH!!!"
"What?!"I gasped as my eyes grew wider.
"That's right chica.And not just all,the one you've been calling your husband for years now have been plotting to seek revenge on your one true love.Oh,well I'll say past since he's nothing but history now"he chuckled loudly.
"No...No.Derek tell me everything he's saying is nothing but a lie.I don't believe any of this"I sobbed,as he made no utterances."So,it's true then"I said,rolling my eyes at him."Derek God!I loved you.Why would you..."
"I'm sorry Tricia.I never wanted it to be this way.I'm so sorry..."
"You're sorry?Sorry won't do it Derek.Now look!Look what you've gotten us into?"
"Oh,so adorable.But frankly speaking,Derek never got you into this.You did!You did Tricia"he yelled in my face as his bad breath came enveloping the air.The life you lived on campus brought about this...You loving that warthog added to it and now you're gonna pay dearly for everything.You deserve it bitch.Your deserve everything you're going through right now!"he continued making my whole body tremble."But,I do marvel at how you were able to seduce two innocent brothers.They knew nothing Trish untill you came into their lives and ruined everything"
"That's not true.It was never her fault"
"Oh,it's really my fault"I muttered frustratedly as I slumped to the ground remembering everything that went on in the past.
"My,such scenery.Magnifico!"he chuckled."Ah,it so reminds me of how I was able to convince that lesbian roomie of yours into sticking with me"
"What did you say?!"
"Oh,you didn't know?I guess she never told you we were a thing.Ah,I forgot.I killed her too"he confessed heartlessly as my hate for him grew more.
"You animal!"
"Haha!It was me all along Tricia.I shoved the abortion pills down her throat the night she revealed she was carrying my child.And if I could recall,that was also the same night she and I got you all hooked up with that wonderful fellow,Lucas Shale after paying him off handsomely for the task ahead"
"What?!Lucas?Oh...Oh My God!But how come?You never even knew..."
"CAROLINE SWAN!"he said out loud."And mm,I must confess that she was one delicious lady"he said naughtily,licking his lips as Sally's countenance changed.
"At least,that felt good"I chuckled inside,staring at her.
"What?!Baby don't tell me you had a thing with that bitch?"
"Oh,I sure did.Didn't you just hear me say she was carrying my child or were you born deaf?"he scolded as she kept mute again making a thin smile break across my face."And about your late dad's useless plaza,I burnt it to the ground too.Yes Tricia!I...DID...IT...ALL!!!"
"Arrrgh!You're so heartless.God!I can't believe I had something to do with you"I said coldly.
"Awe,but you did enjoy having me in between your legs,didn't you?"he grinned,making to kiss me.
"Ugh!Don't touch her..."Derek yelled from behind as he swerved around impulsively,pointing his gun at him as I saw him pull the trigger.
"Derek!!!!"I screamed at the horrifying scene as the bullet cut across his chest.
"Tricia..."he muttered weakly as his red shirt grew redder from the blood stain.
"Haha!That's right.I'll kill anyone who gets in my way of being with you,mi amor"he chuckled,raising his gun at him again as I quickly pulled away from him,getting in front as the bullet pierced through me fiercely,getting embedded in my shoulders as l fell backwards.
"Trish...Oh...baby...baby look at me"I heard Derek's weak voice call out to me as I fought to breathe."Trish...No...No!"
"Derek?Derek....I...I...I...love...you"I finally said as my eyes shut closed and I felt life drift out of me.
"Tricia...Tricia..."he wept.
"Oh,well,I guess everything's over now.I can bid my final farewell to you...Mac-Kenny!Goodbye!"came James voice as he pulled the trigger at them as Derek slowly got on top of Trish with his last dying strength.He owed her one and he knew for sure as he felt the bullets drive through him like piercing arrows.
"I'm sorry...."he muttered and with a final kiss on her cold bound lips,took his last breath on her,clasping to her hands...
"Yes...Yes!I did it...I...DID...."and then came bullets flaring from behind piercing through him as he slumped to the ground,getting soaked in blood alongside.
"Surrender...Surrender..."the SWAT team's voice rang in the air as siren wails followed rapidly....
"Commence CPR...Commence CPR!She's crashing.We have to save the child.....She's crashing...."
"We've got no pulse.It's now or never...Nothing?"came one of the surgeons voice in the emergency room as he ran the metal on her chest.
"No?Try again"
.......
"Hi,I'm Phil..."
"Oh!I'm Trish"
"Trish as in Tricia?"
"Haha!You got that right.So uhm,you school here?"I asked as no answer came."Uhm,hello?"
"Trish?"I heard a voice say from behind.
"Derek?Oh,Derek.I'm so glad I'm seeing you right now"I said happily,hugging him."Wh-where are we?"
"Trish,you have to listen"
"Oh,I'm listening.Man,what are you?You're all muscular now.How come?"I asked staring at him.
"Heh!It doesn't matter.I have something to tell you Tricia"
"To tell me?Hmm,well that's cool.But hey,hold on first.I have to go see my kids before we leave"I smiled making to leave as he held me back.
"No Trish.You're not going anywhere"
"Oh,c'mon don't be like that.I want to go with you"
"No,it's not yet your time.It isn't your time yet..."
"Not yet my time?I...I don't understand.W-why are you crying baby?"
"Tricia you have to be strong...For Ryn...For your daughters.Promise me you'll be"
"Of course I am strong.Why are you talking like this?It's not as if something's happening.C'mon,soften up.I'm never leaving your side"
"I'm sorry but I have to let go now.I'm sorry for everything once more.Go...Be happy.I bet my brother's waiting for you"
"Your brother?No?No...I'm not leaving you.Derek no!"
"Phil is the better man.I love you very much Tricia.Always...and....Forever"he smiled,kissing me as I saw no one again.
"Derek...Derek...I love you....I love you....."
......
"We have a pulse.We're getting something...We're getting something.....
TWENTY YEARS LATER
...Trish....
"Derek,I'm back.I'm really back....It's being twenty years.Twenty years since you left me for the world beyond.I've never forgotten.Today happens to be our anniversary...June 21st.I can never forget that day.The day,you completely became a part of me and even though years may pass,you'll always remain a part of me no matter what.Oh,and I forgot to tell you,our daughter's a grown woman now and she's about getting married.I bet Lawrence will make a fine husband for her and our son,Leonard,he's just a replica of his father.He has your eyes,your smile and he talks a lot like you too.Whenever I look at him,I see you in him...Gosh!I know it's hurting you that I'm crying right now but I can't help it.I miss you...."
"We all do baby bro.."I heard my husband say as his hands came upon my shoulders."You okay?"
"Yeah.Let's go..."I smiled as I turned,uttering my final words to him."I LOVE YOU DEREK.ALWAYS AND FOREVER!"and as I said this,I felt a light kiss blow across my cheek or so I thought...Hmm,I guess it's my imagination rumbling out again.....
AND FOR ONCE,I'VE GOT AN EPIC TALE TO TELL!!!
...In Loving Memory Of Those We've Lost....
THE END!
. .
Read "
MY CAMPUS LIFE 2
" by the same author (
Ciara Jessy
)
.
All episodes of this story can be found here >> https://www.ebonystory.com/story/my-campus-life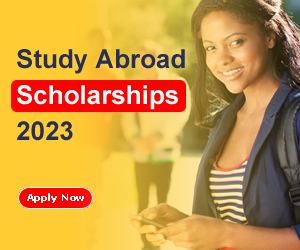 Wants to study abroad? Checkout this ongoing international scholarships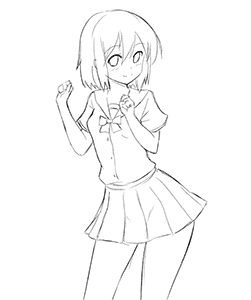 Thank you for reading this story to the end. Am sure you enjoyed it. Please support us by sharing this story to your friends. Someone had probably shared this story to you and that was why you had the opportunity to read it too. Lets continue the cycle. Just one share from you can make us grow bigger. Please don't go without sharing.
Other interesting stories by the same author (

Ciara Jessy

) ↓
Ebonystory.com
Views (5526)
Likes (2)
Comments (18)
Rating (5)