MY CAMPUS LIFE - Episode 3
See all episodes here »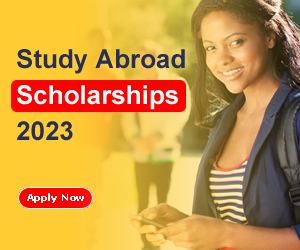 "F*ck!First day of class and I'm so late"
Grrr!Stupid alarm!"I muttered under my breath racing down the hall way.
"Whoa!Take it easy there"I heard a masculine voice say behind my ears making me freeze.
"Ooo....I wonder who's got this amazing voice"I smiled turning around.
"Hey!I'm Phil!"he said stretching his hands out to me.He was a bit tall and he had such pretty eyes with a magnificent smile to crown it up.
"I'm-I'm Trish"I said shyly taking hus hand in mine.
"Trish?As in Tricia?"he asked curving his lips in the most sweetest way I'd ever seen.
"Yes.Tricia!Are you here for lectures too?"I asked politely.
"Mm!This guy's actually making me not mean for the first time in hundred years.Hah!I wonder where he's from"
"Heh!Isn't that obvious"he smiled revealing his cute smashing dimples.
"Damn!His smile was just so perfect.Even better than James.Shoot!Trish what the hell is wrong with you"I yelled in my head.
"Well,anyway,we better get inside so we won't miss the rest of the class"he said taking my hands in his.
"Guys,remember when I told you I didn't fancy guys much,well this girl's got a change of heart now.Giggles!"
"Ahem!Are we intruding kind sir?"a bass voice called out to us
"Oh.Sorry!"we quickly apologized.
"Great!You may as well have your seats lovebirds or take that outside"he said mockingly making the whole class laugh.
"Damn!That was really embarassing.By the way peeps,that's Professor Wyatt.A lecturer you never wanna go close to.Trust me!He's the harsh kind but aside that,he loves girls so much just like he loves his drinks.So don't you dare mess with him,you hear me?!
"Lovebirds?Oh no sir!We-we're not!"I said out to him.
"Urrgh!Don't care!Just sit down or I'll walk you both out"he yelled as we quickly took our seats right next to each other.
"Aww!I can't believe he's sitting right next to me"I blushed hard forgetting all about that slutty professor.
"Wait!Why am I so nervous because of this?Blurf!Girl!You're way better than this!"I muttered inside fixing my eyes on the projector.
"Sorry about that babe.Hope Professor Wyatt didn't scare you?"he asked holding my hands firmly.
"No...Not at all!"I smiled softly.
"Gosh!He's such a gentleman.He even apologised for something he didn't do.I wonder if this is real"
"Don't mind him okay?That's his nature.Just try and stay off his path and you'll be sure to make it out"he whispered giving me a wink
"By the way,I'm from Britten Hills.What about you?"he asked answering the question that's being bugging me.
"Damn!This guy's just so good"I said joyfully.
"Hennsen.I'm from Hennsen.
"Wow!Hennsen?"he repeated carving his full brows.
That's a big place for rich kids.You know Gravantees..."he chipped in taking his mind off the class.
"Ville?I cut in completely.
"Gravantees Ville?!How'd you know about that?"I asked anxiously.
"Ha!I just know.I once lived in Hennsen you know and Gravantees Ville was one of the places my parents and I used to come chill before they died"
"Whoa!He's an orphan...I definitely did not see that coming!"
"Class is over now babe.C'mon!"he said jerking up from his chair as I followed put.
"I'm sorry about your parents Phil.It must have been really hard for you"
"Oh,It's cool.I actually live with my grams now over at Britten.We moved there few years ago.I was still little though.Let's say nine or so.But it's all in the past"he said smiling at me.
"Gosh!Poor guy!He must have been through a lot all these time"I thought to myself feeling all sober inside.Told you I wasn't entirely made of iron.
"Well,Trish,it's really nice knowing you.I sure hope I see you again.You're such an amazing girl"he smiled softly making his dimples show more.
"The pleasure's all mine Phil.Do take care of yourself.I'll see you soon"
"Sure dear.Till we meet again"he called out taking the other path that I guess led to his own lodge likewise mine that was on the other side.
"My,I really can't wait to see him again"I blushed harder.
"Oh shoot!James,I had almost forgotten about him....I better go see him.But wait,what about Phil?Trish,get your mind off Phil.You just met him"I yanked to myself hitting my head gently.
"Hello darling.Missed me?"a voice called out from behind putting his arms around me.
"Hang on!I know this voice.Oh My God!James!"I gasped with guilt fluttering inside of me.
"James!What' you doing here?You scared me"I said jokingly.
"Um,hello,I school here.I should be asking you.Who's that anyway?"
"No one.Just a friend"I swallowed hard.
"Hmm,a friend?You just got here Trish and you've made friends already?"he asked suspiciously.
"Yes and is that a bad thing?Don't tell me you're all jelly now"I said playfully punching him on his arms.
"Nope.I can't be cause I know I'm way cuter than that slim pack of bones"
"Oh,shut up James"I yelled in my mind
"Hey,quit it.Phil's just a friend alright?So there's no need competiting with him"I said trying to hold off my anger.
"Did I just say that???Yikes!What's gotten into me today?
"Whoa!Take it easy.Come here,I've missed you so much"he said taking my lips hungrily in his.
"I can't say I didn't miss that though.Heh!"
"James,w-we can't do this here"
"Chilax chica,we're on campus so no one really cares"He grinned s*ductively pressing my boobs softly.
"Oh God!Now he's turning me on"
"How about I come to your lodge later in the day?"I asked without thinking.
"Dang it Trish"I yelled to myself.
"Uh-uh!That's more like it mi amor"he said kissing me much deeper this time as I clutched my arms around him tighter.
. .
Read "
MY CAMPUS LIFE 2
" by the same author (
Ciara Jessy
)
.
All episodes of this story can be found here >> https://www.ebonystory.com/story/my-campus-life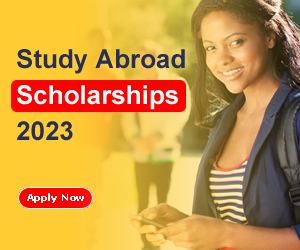 Wants to study abroad? Checkout this ongoing international scholarships
Ebonystory.com
Views (12384)
Likes (2)
Comments (11)
Rating (5)