MY CAMPUS LIFE - Episode 5
See all episodes here »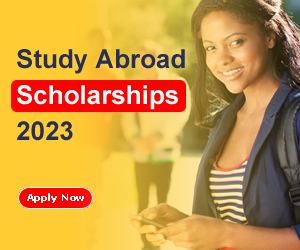 "Knock knock"I laughed softly as I ran my hand on the iron door.
"Who's there?"James called out from within.
"Guess who!"
"Trish!"
"That's me"
"Welcome baby"he said swinging the door open with excitement.
"Here,let me help you with that"he said gently taking off my jacket.
"Why,thank you"I giggled softly.
"How did lectures go baby?Bet you smashed off those dudes eyes with that crazy ass you got behind ya"he said naughtily uncorking the soda he had in his hands.
"Uh-huh"I laughed as he took out a can of soda from the fridge.
"You like?"
"I don't take soda remember?"
"C'mon baby,you gotta try.You ain't getting any younger,you know?"
"Oh,fine.Just a sip will do"
"Now that's what I'm talking about"
"Mmm,it does tastes nice"I said sipping it softly from the can.
"Told ya,you'll love it"
"Heard from your old man Trish?"
"Nope,haven't called him since yesterday"
"Alright!You seem tired.You hungry?Got some fries somewhere I think.Care for some?"
"I want this actually"I said taking his lips in mine hungrily.
"Mmm,you taste sweet"he grinned sliding his fingers right under me making me moan out.
"You're soooo bad James"I said vibrating from his touch.
"You love it,don't you?"he smirked spanking me naughtily on my booty.
"I do.Oh,please don't stop"I moaned harder as he made his way up my boobs naughtily with his tongue stripping my shirt off like a sex psycho he was.I laid bare now with just my undies on as he got right on top of me.
"Panty hose?You have got to be kidding me"
"Just strip the damn thing off James.I can't take it anymore"
"Whoa!Easy there killer,You're really becoming a bad ass like me Tricia Parker"
"Oh,you wish"I laughed bringing him down on me as he stripped my undies right off.I quickly grabbed hold of his shirt and like a hungry tigress ready to devour,ripped it open as he came down on me with full force moving his body over mine in full rhythm.
"You sure you want this babe?We haven't any protection on,you know?"
"Oh shh.Don't say anything"I screamed as I laid lost in the pleasure now.
Good thing I had some pills on.We went on thrice but when it got to the fourth,I couldn't go on any longer but gosh,he still yearned for more.
"Damn!James was a s** running machine and that's what got me all intrigued and more...What?I didn't tell you I was a virgin did I?"
"Baby,just one more round"
"You're not serious James.I can hardly breathe"
"Please baby"
"Ooo,another time okay?Gosh,it's almost 6"I said with surprise fixing my eyes on the clock that laid at the bed side.
I better get going now"I said jerking up from under him.
"You don't wanna take a shower?"
"You know I won't say no to that"I smiled mischievously moving towards the bathroom.
"Mmm....Stop James.We've had enough kissing for one day"
"Hmm,have you forgotten the part when you were screaming non-stop?What happened to that now?"
"I didn't say I never enjoyed it.I'm just weak"
"Is it about Phil?You love him,don't you?"
"N-no.It's not that.I love you James and you know of course"I said with guilt burning inside of me.
"I don't.You two are always together.So I don't know what to believe"
"God!James!You're so unbelievable"I said angrily getting out from the bathtub not caring if I was dripping with lather.
"Babe,look,I'm sorry okay?I didn't mean to hurt you or anything.I'm only being overprotective cause I love you so much and I'm scared of losing you"
"If you do then,you should trust me.There's nothing going on between Phil and I,believe me."
"I believe you"he said kissing me
"James!"
"Alright alright.No kissing!"
"Good"I said flipping my jeggins on.
"Will you come tomorrow?"
"I don't think so.I need to cover up my reading schedules.They're a lot more tight now,you know?I don't want to fail"I spoke with enthusiasm.
"You read?How hillarious!"he said laughing really hard.
"Yeah yeah.Laugh all you want but I'm taking my studies more serious now.
"In my bed right?"
"Whatever.I'll see you some other time okay?Bye now.
"No goodbye kisses?"
"Oh,fine.I love you"I said reluctantly kissing him.
"Love you more"
"I'll see you soon okay?Bye"I called out rushing out immediately.
"Babe,where are you?Are you in school now?"
"Yeah,you wanna come?"
"You know I do"
"No,stay.I'll be there in a jiffy.Just have everything on go,you get it?"
"Sure baby.I love you"
"I won't reply to that until I come"
"Is something wrong Angie?Why are you being like this?"
"Nothing is,trust me.Just hold on okay?I promise to be there soon"
"Well,alright"he scoffed.
"Is Jeff with you right now?"
"Jeff?No?But I'll call him right now"
"Better.Bye now"
"Yeah.I'll be waiting.Bye"
"Guess who just stopped by man?"
"Monique?"
"Nah!Think!"
"Gabby?"
"No.Oh,fine.Trish did"
"Whoa!I can't believe I missed her"
"Oh,you did miss a lot man"
"Hope you guys had plenty of fun?"
"Of course yes.I won't let such chance slip by"
"Ha!I trust you"
"And Angie's coming too"
"Seriously?"
"Yup.Anyway,don't forget our plan okay?I don't want you guys bailing out"
"You know it won't happen"
"I trust you.I need to go prepare now.You get right?"
"Ohhh I see.What a bad boy you are"
"You can say that.Ha!Later"
"It's being few days since Phil and I last saw.And he hasn't being answering my calls either.I wonder if he's okay"I muttered under my breath as I walked through the narrow path that led to my lodge.
"Jeez!I wonder what these dick-heads are doing out here.I better head home fast"I mumbled hastening my steps.Joan's told me all about them.No one crosses their path without going unharmed.So you better be careful"
"Hey beautiful!Going somewhere?"they chuckled in unison getting up from the pavement.
"Shit!I shouldn't have followed here"I gasped with fright turning around.
"Not so fast baby!We just wanna talk"I heard Jackson say in a crazy way.
"Such an asshole!"
"Beat it losers.Go take off someone your own size"I yelled back at them moving backwards a little.
"Oh,c'mon,don't be such a kill joy kitty"he grinned naughtily grabbing my hands from behind.
"Get your hands off me,you jerk"I yelled sharply giving them a don't-you-near-me woochy eyes.
"Eww!I better go sanitize these.So digusting!"I said with disgust rubbing my hands on each other.
"Oooo...Baby mama's so scared"they mocked licking their lower lips as the threesome glared at me with really huge lustful eyes.
"Jax!Tom!I got this"Jeff said with a mischievous grin working his hands towards my boobs"
"Don't you dare touch me you twerp"I yelled angrily punching him in the face.
"That's it bitch!You're in big trouble"
"Leave me alone"I cried out trying to wiggle out from him.
"You heard the lady!Let...Her...Be!"a voice shot at from behind.
"Huh?Is that who I think it is?"
"Who the fuck are you?"they asked fiercely.
"It's none of your buisness,you jerks.Get your hands off her...now!"
"And what if we don't?"
"Well,make your choice.Where'd you want this?"he chuckled picking up a stick that laid by the corner.
"Phil,please!They'll hurt you"I cried out.
"Shut up bitch!"Jeff cut in covering my mouth with his palms.
"Think you can beat us huh?"
"Hah!Worth the try"he smirked wacking Jeff hard in the face.
"I can't believe Phil's going to get himself killed because of me"I sobbed covering my face with my palms so I wouldn't see anything.
"You okay Trish"he said pulling me into his arms.I slowly opened my eyes catching glimpse of Phil whose body was closer to mine.
"I was so worried about girl.You shouldn't be out here this late,you know?What were you thinking?"he scolded softly caressing my hair with the nice cologne he had on moving up my nostrils.
"I'm sorry Phil.It's all my fault you got into this mess.You would've ended up hurt because of me"I sobbed holding him tighter.
"Wow,am I f*cking feeling emotional right now?What's wrong with me?"I muttered inside of me.
"Oh my gosh,your head's partly bruised Phil.We should go treat this.Does it hurt?"
"No,you shouldn't worry.Let's go.That'll keep them down for a while"he smiled lifting me up.
"Can you walk?"
"Yes,thanks to you"
"Are you sure or you don't need me carrying you,do you?"he teased making me laugh.
"No one has ever made me feel this way before.Not even James.Could I be falling in love?Oh,I gotta shake this off"I said yanking the thoughts out
"Heh!You wouldn't dare"I laughed punching him playfully.
"We best be on our way now"I said to him though I never wanted us to part ways.
"Awe!I should see you off then.I don't want anything happening to you again"he said taking my hands in his.
"Aww,he's such a gentleman"I giggled in my mind.
"No thanks.I can take it from here"I smiled forgetting all about the calls he had left unanswered.
"What?!I definitely didn't want to ruin this moment"
"As it pleases you ma'am.I'll call you when I get home okay?"he said pecking me.
"Oh My Gooseberries.Did he just do that?"I blushed so hard waving at him.
"Bye Phil
"Hi Jo!Hi Kara!I called out to my roomies who had their eyes glued on some movie.
"I wonder if it's porn.Err!Not my biz"I shrugged moving towards the bathroom.
"Hi"they both laughed not taking their eyes off.
"I better go shower"I said tiredly taking off my jeggins.
"Stupid jegz!Bet this' what made those fools act out today.Serves them right.Pfft!"
Memories of the series of hot make outs I had with James flooded my mind as the water trickled down my bare body.I thought about the kisses and the endless smooches he had given me as my hands went down my body.The thoughts of it got me all wet inside.How I wish he was here right now.But no,gosh,what about Phillip?Could he..No,it can't be.We're just study buddies and that's all"I muttered shoving the thoughts off me as I got out from the tub.
"But Trish,you need to act wisely.Phil saved your life"my conscience rumbled out again.
"Shut up!"I continued with the yammerings as I picked my text up,taking my favourite sleeping position of placing my legs on the window bars.
"Uh,guys,can you please quiet down.I'm reading here"I yelled out glueing my eyes on the topics Professor Tristan had talked about earlier.
"Aargh!This is torture"I grumbled hard again sinking my head deep in my pillow as I quickly dozed off before anyone could say Jack.
. .
Read "
MY CAMPUS LIFE 2
" by the same author (
Ciara Jessy
)
.
All episodes of this story can be found here >> https://www.ebonystory.com/story/my-campus-life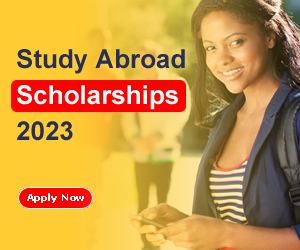 Wants to study in Canada? Checkout this ongoing scholarships in Canada
Ebonystory.com
Views (14144)
Likes (2)
Comments (4)
Rating (5)