MY CAMPUS LIFE - Episode 4
See all episodes here »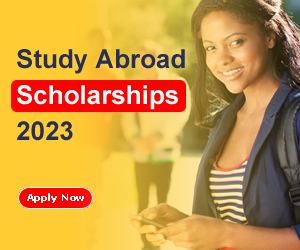 "Here you are Miss Tricia.How'd you do ma'am?
"Hah!Drop the formalities Mr Phillip.We're friends now,remember?"
"Uh-uh!I know"D
Damn!That smile got me tripping.I'd have sworn this guy wasn't human if we've never been together.
"So,um,where' you headed Trish?Care to have lunch with me at Murphy's?"he asked smirking at me.
"Uh,I don't know.I'm not yet done working this out"I said with furstration not taking my eyes off my book.
"What's that?"
"Well,um,you know.I just can't understand these assignments Prof Wyatt gave us some weeks ago.They're a little bit hard"
"Hmm,let's see.Oh this!"
"Yeap.I'm not even halfway done.Good thing the guy hasn't asked for it yet"
"Haha!It's quite easy babe.Here take mine"
"You just have to do it this way and that way and voila,you have your answer.See!"
"Wow!You actually got the answers right"
"I'm so glad we're study buddies Phil"
"Mh-mm!Me too.So you ready now?"
"Hah!You bet I am"I laughed getting up from the chair as he took my hand in his.
'That b*tch!How dare she walk around with that sore loser"James boiled with rage.
"Guy what's up?Why do you have thats look on?Is anything the matter"Jeff,an average guy of twenty-two asked concerned pulling the chair out.
"It's that fool of course.I saw him move around with Trish.You know Trish right?"
"Trish?Your babe?What about her?"
"I just saw her with that stupid guy.Can you imagine that!"
"Whoa!And you're still here?Won't you go get your girl James?"
"Haha Jeff Jeff!"
"Don't call me.You can't just sit here and do nothing man.You need to act out before she gets so attached to him"
"Haha!Chilax.Chilax!I'm just waiting for the right time.Trust me.But you see,I want to ask you for a favour.Come closer"he gestured to him.
"Hmm,a favour?What's that if I may ask?"
"I want you and your guys to take that bitch down.You know what I mean.I don't want any killings.Just scare her a little so she'll know who's the boss"
"Mhm-mm!Now that's what I'm talking about.You're the man"he laughed maniacally giving him a chop-knuckle.
"Let's go to class now.I bet that foolish professor has started with that useless preaching of his"
"Class?Are you kidding me?"
"No I'm not.Let's go or don't you want to meet up with Monique"
"Oh,jeez!I'd already forgotten all about her.Let's go then"
"Good.Hurry now or we'll miss the rest"
"Jo,look!Our roomie's got a date already.Aww!Ain't that sweet"
"Ooooo miss sausy's got someone now.I wonder who she charmed up this time.The guy's really handsome"
"Oh,don't be jealous now Jo.You've got me remember.
"Uh-uh!That's right darling.I don't need any silly weasel coming between us.
"Uh,so sweet.Now let's go say hi to them before going"she said dragging her.
"No,we don't wanna disturb them.Let's go Kare"she persuaded her.
"Kare!Damnnit!That girl!"
"Hi Trishy"
"Uhm,Jo?Kare?What are you guys doing here?"
"Uh,that's no way to greet us.I see you've got a date.You didn't tell us.What's your name love?"
"Oh,don't listen to them Phil"
"Ooo Phil?What a nice name really.Anyway,Phil,I'm Kare and this is Jo,my bestie and also my roomie.It's really a pleasure meeting ya"
"Kare!Jo!Can you two just quit it!"
"Oh don't be like that.Anyway,we were just leaving.C'mon Jo"she giggled clasping Jo's hand.
Bye handsome!"
"Whatever!Aaargh!Those girls can be really annoying at times.I wish I could just smash up those bleachy face of theirs.How annoying!"
"Babe are you okay?"
"Oh,yeah I'm fine"I said faking a smile.
"Hope you're enjoying the food?"
"Yeah!Thanks a lot"
"I wish we could hang out more here anytime we're done reading.This place is quite fascinating,don't you think Trish?"
"Mh-hmm!Here's really nice"
"So is that a yes?"
"Of course it is dum dum.You're so annoying"
"Ouch!My chest"
"Oh silly.I was only kidding"
"Uh-uh!"
"Hah!Quit pinching my cheeks.It's getting all red because of you"
"Oh really.I'll pinch it more then"
"Haha!Oh,stop.Everyone's watching"I chuckled softly,slapping his hands away playfully.
"Haha!So Trish,I couldn't help but notice your roomates attitudes.Are they always like that?"
"Uh-uh,I'm managing"
"Huh!Really?"he said relaxing back.
"Yup!You done eating now?"
"Almost.I see you've got your plates all cleaned up fatty"
"Hey,I'm not fat.Haha!"
"Yes you are puffy"
"Oh you.You're so funny.At least I'm not a slow poke like you when it comes to eating..Haha!Hurry up now.We've got Mr Ryan now"
"Oh great!I almost forgot.I wonder what says the time"he said looking at his watch.
"1:30!"he muttered out loud jerking up.
Shit!He's so going to kill us"
"Mhm-mm!So c'mon now before he locks us out"
"Alright alright.I'm done now"
"Hah!You really should have seen your face back there.You're such a scaredy cat"
"Oh shut up,you!"he laughed tickling me.
"Oh,I'll get you!
"Haha!I'd love to see you try"he laughed as we walked out of the school cafeteria.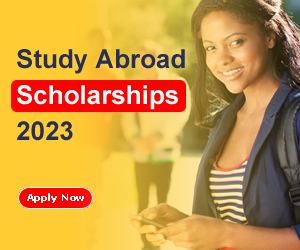 Wants to study abroad? Checkout this ongoing international scholarships
Ebonystory.com
Views (11040)
Likes (3)
Comments (4)
Rating (5)