MY CAMPUS LIFE - Episode 6
See all episodes here »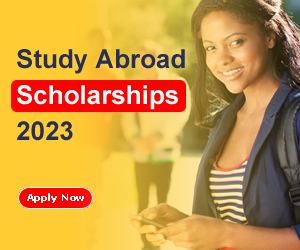 SIX
"What the!"I exclaimed catching sight of Jo and Kare cuddling each other on my bed.
"Jo!Kare!What the hell are you...."
"Oh,sweetheart!You're back so early"Kare spoke out getting up from Jo.
"Yeeees?"I said with disgust glaring at them.
"And what in the world are you two doing over there?Grrr!You even rumpled my bedsheet.I'm so going to kill you"
"Ha!Chilax babe!Haven't you seen two peepsies kissing before?"
"Can you guys just quit being bitchy for once?"I shot back tossing my bag on the drawer by the corner.
"Um,hello?That's how we roll girl.And besides,I bet you've done it countless times,so you don't have to be all goody mama"
"That's it b*tch!Out of my bed...Now!"
"Oh,calm down you.It's the 21st centrury remember?So technically,no one really cares"Jo said out getting up from where she was.
"Uh,well,I do cause you guys got yours.So get up now or I'll make you"
"Oh,fine!You're such a bore"they both mocked.
"God,I can't listen to this"
"If you can't,then leave!No one's holding you"
"Very funny!"
"And oh darling,do check who's at the door"
"Don't you have hands?Go do it yourself"I yelled back as the door swung open revealing a slutty Mr Wyatt dressed in black.
"Hey darlings!Missed me?"
"Professor Wyatt???Lord!Could this day get any worse?"I muttered with frustration.
"Mmm-hmmnWe missed ya,right Kare?"
"We sure did"she giggled taking his lips in hers.
"Awe!Not fair!What about mine?"Karen chipped in.
"Oh,come here you"he chuckled wrapping his arms around them.
"Gosh!This two are so useless.I can't believe they let him kiss them with that smelly mouth of his.Eww!So disgusting!"
"So profy,to what do we owe this visit?Come to take us out?"Kare cut in rubbing her lips on his neck s*ductively.
"Of course!Why else will I be here?I missed my favourite babies"
"Aww"they both said out loud.
"Like seriously?These two are so unbelievable"I gasped under my breath looking away.
"Uh-huh!Get dress now so we can hurry up and go before that silly witch starts looking for me"
"Haha!Seriously professor,you have got to take care of that fussy wife of yours.She's always getting in our way.You won't believe she almost..."
"Zip it Kare!Miss goody's still here"Kare spoke out cutting her off.
"Ah!Trish!My star student.How are you baby?"
"Don't you dare touch me,you old man"I fumed with anger slapping his hands away rudely.
"Gosh!Will you believe this guy?What does he take me for?"
"Oh,you didn't just say that to our man?"
"Oh,I did and I still will unless he behaves"I yelled out giving them a warning eye.
"Girls...Girls!Calm down.I got this"he grinned bending towards me.
"So sweetpea,you wanna come with us?"
"I said,don't touch me"
"Well,alright!Suit yourself.You haven't heard the last of me though"
"Ohhh,I have.I ain't scared of you"
"Haha!So brave...Or rather foolish.Humph"he chuckled insanely.
"Come on girls.Let's go now"he said wrapping his arms around them as they stepped out.
"Blurf!!!"
"Bye Trishy"
"Whatevs"I said slamming the door as they stepped out.
"Finally!Gosh,I can't wait for this semester to end.I've had enough of these two.Now,what do I wanna do?"I said thinking.
Ah,yes,Phil.I better go see him"I said blushing hard as I made my way to the bathroom.I laid in the bath tub thinking all about him as I felt the warm water trickle down my bare body.
"Wait!Why the hell am I doing that?James should be the one in here and not Phil.Ouch!My head"I said yanking myself out.I wonder who's calling"I said getting out.
"Arrgh!James!"
"Hi honey!Where are you?"
"In my lodge?Why?"
"I want you to come see me baby.I'm so in need of you"
"No can do.I'm busy"
"Hmm,busy?Since when?"
"I'm sorry baby but I can't come.I need to meet up with my dad today.He's coming to see me"I lied.
"What?Don't look at me.James is such a weasel....Jeez!Did I just say that loud???"
"Oh,your old man's coming?No qualms!I'll see you next tomorrow then"
"Yeah"
"Just yeah?"
"Well,what do you want me to say?"I said squeezing my face.
"Hmm,nevermind.I love you"
"Yeah"I said hanging up on him before he utters something stupid.I hurriedly got my pants on alongside a smashing crop top to go with it partly exposing my boobs and my clavicle.Not that I was going to get him in bed with me.Phil's not that kind of guy.Wink!
"So where were we?Ah-hah!"
"Trish!Boy,am I glad to see you"he said hugging me delightedly.
"Seems he's being waiting for me...Ooo,I so love this feeling"
"Ow!You're crushing me dum-dum"I said teasingly pulling out from his hold.
"Heh!Sorry!So,what would you love to have puffy?I know you're a foodie"he teased softly.
"Haha!What do you think I want?"
"Springles?"
"Nope!"
"Ice-cream?"
"Nopie!"
"Chicken wings?"
"Not even close"
"Hmm,no wonder you're starting to get all skinny now"he laughed pinching my cheeks.
"Haha!Very funny!"
"You wanna know what I want?"I smiled putting my arms around him.
"Uh-uh!Do tell please"
"YOU"I winked tightening his arms around me.
"Ha!Oh,Trish"
"I'm serious dum dum"
"Me?Why will a rich girl like you want me?I haven't any money and I certainly won't be able to meet up with your needs.I bet you know that pretty well"
"Awe!C'mon,don't be like that.I don't want your money.You're a nice guy Phil and I..."I said stopping halfway.
Uh,you know what,let's talk about somethingelse"
"You're?"
"Nothing"I said trying to hold back the tears that were already gathering up in my eyes.
"I don't think this is the right time to let that out Phil but when that time comes,I promise to tell you,okay?"
"Well,sure.Just know I'll always be here for you when you need me,alright?"he said drawing me closer to him.
"Thanks so much"
"Uh,Phil?"I called out flingng the strands of hair that laid on my eyes backwards.
"Yeah!What's that B?"
"Would it be okay with you if I stay here for the night?I can't go back to those roomies of mine"
"Sure!That's no problem.You're always welcome here Tricia Parker"he smiled softly.
"Why,thanks"I giggled hugging him joyfully.
"Anytime puffy!"
"You'll have my bed,okay?"
"No,you can't sleep on the floor.You'll catch a cold or something"
"Nah!Don't worry about me.I'll be just fine"he smiled kissing me on the forehead.
"Damn!I can't believe I just stayed with this guy without getting touched.It felt....Ha!Figure that out.Wink!"
. .
Read "
MY CAMPUS LIFE 2
" by the same author (
Ciara Jessy
)
.
All episodes of this story can be found here >> https://www.ebonystory.com/story/my-campus-life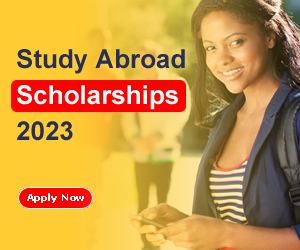 Wants to study abroad? Checkout this ongoing international scholarships
Ebonystory.com
Views (9370)
Likes (3)
Comments (9)
Rating (5)