Daddy's Girl - Episode 35
See all episodes here »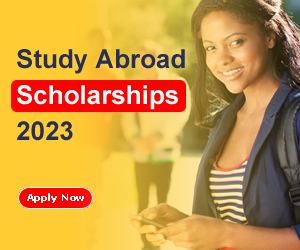 *** "Here lies a beloved. A sister, daughter, wife and a mother. Amanda Bempong. 1987-2015"
Arnold read the words on the tombstone which he'd memorized like the back of his hands as he placed his late wife's favourite red roses on the tomb.
He waited.
Waited for that feeling he felt anytime he visited Amanda's grave yet nothing.
All he felt was peace.
He was finally at peace.
Maybe because he'd just arrived from the prison after visiting Mark.
It was pitiful sight.
Not only was Mark completely paralyzed from his waist down, he had lost his hearing.
Well unless for a hearing aid which in his case was useless because he'd completely lost his hearing due to his fall.
He was also spending his entire life in jail.
After five months, Arnold decided there was no use in holding grudges and so he'd gone there to personally tell mark he'd forgiven him.
Not because he deserved it. Because in Arnold's opinion, he didn't deserv it.
Instead he forgave him because he needed to have his own peace of mind. Arnold sighed, squatting to wipe some dead leaves over the tomb.
"Hello Mandy, it's been a long time"
"I know the date to visit you again isn't due but I couldn't resist seeing you again and sharing some good news with you too."
He paused after a while and sighed
"I'm sure you're aware that I forgave Mark. That's what you would have wanted right? We're also moving out of the house. I know you loved that house to death because I designed it myself. But then that house holds so many bad memories that I can't stand to live there any longer especially now that a new chapter in my life is beginning. But of course, I'm taking all the memories we shared along with me. You'll always have a special place in my heart Amanda..."
"I'm getting married today you know, to a very wonderful and beautiful woman. I'll bring her to meet you sometime. You'll love her, I'm sure of it"
"Hey"
the voice interrupted Arnold and he turned.
"We should get going Arnold. We don't want the bride to arrive before the groom do we?"
Alex asked.
"I'll be with you in a second"
he replied and turned to the tomb
"Bye for now Mandy. Until we meet again"
With that he turned and walked back to where their ride was parked.
"Ready?"
His bestman asked. Arnold smiled.
"I've never been ready"
****
A YEAR LATER.
"Hey baby why the tears?"
Arnold sits near his crying wife and gathers her into his arms.. "I told you I wanted ice cream and fries"
she sobbed dramatically.
"But baby this food combination is weird and...."
He didn't get to finish when she began sob louder.. More like wailing. He sighed.. Pregnancy had made her an emotional wreck.
"Okay okay fine.. Stop crying please. I will go get you some ice cream and fries.. Happy?"
"Happy!"
She added and smiled wiping her tears.. Arnold walked downstairs into the kitchen, opened the fridge to take out a bowl of icecream.
Whoever said men didn't go through any stress when their women gets pregnant probably knows nothing... Here he was today searching for fries to order because his pregnant wife craved for it.. Her mood swings were highly unpredictable.
One minute, they would be cuddling and laughing in bed and the next, she would be mad at him for something he knew nothing about and before he realised, she would be crying.... Two nights ago, she had woken him up in the middle of the night at 2:00am and requested for casserole claiming she had seen it on TV and felt like eating it...Only God knows how he managed to prepare such a food for her at that time.. A food that he never knew existed.... Well, thank God for the internet and Google, he had found the recipe and prepared it for her.
Imagine his shock when he'd spent over three hours preparing that damn casserole only to return to feed her to find her asleep. He had tried to wake her up and give her what she requested but he ended up getting yelled at for destroying her beauty sleep.
Turns out she'd completely forgotten her craving for casserole.
And he, ended up eating the stupid food by himself. Sigh.. Pregnant women were adorable but... Very very annoying.
But what could he do? He loved his wife so.
Arnold sighed when he heard his wife crying... He quickly poured a few chips onto a plate since there was no time to order for fries, grabbed the bowl of ice cream as he run upstairs.. "Coming baby!!!"
He had a lot to of explaining to do regarding why he'd served her chips instead of fries.
*****
"...so as I was saying...."
Alex paused, took a sip of his red wine and turned his attention back to Fiona who was seated on his lap listening to whatever bullshit he was spewing attentively.
"It's easy to get the attention of a man... You should start practising it... You see, when you notice a boy in your class and you like him, don't go about kissing and smooching him right away or else he will think you are cheap.. Try to drop a few hints to make him notice you. For example..."
"Alexander you dirty man with foul mouth!! Stop polluting my daughter's brain. You even talking about smooching.. You have a foul mouth Alex.. I wonder why we are still friends"
Arnold frowns as he walks into the living room, adjusting his suit.. "Hey I was just teaching her a few tricks.... Seems you and your wife are busy smooching each other and you making all of us get late for the event"
he replied.
"Just like you, even I have been waiting for her to get dressed... The grand opening of the hotel will begin in an hour's time and Helena's taking a month to get dressed.. Whoa!!"
Arnold suddenly exclaimed when he set eyes on Helena who mwas walking down the stairs elegantly dressed in a shimmering black long flowing gown that hugged her waist downwards.. Her growing baby bump showing a little.. Damn, pregnancy made her much more hotter.
F*ck! He couldn't wait to tear off that dress off her tonight and ravish her two ways to Sunday
"You look ravishing"
he whispered sed*ctively when she stopped in front of him.. She blushed noticing the lustful look in his eyes.
"Get your mind out if the gutter Mr Bempong. I'm not letting you tear thus dress off me. Its expensive"
Arnold raised a eyebrow surprised she knew what hebwas thinking.
"Oh well. I can as well take you with your clothes on. It'll be hot as f*ck"
"You're such a pervert"
she rolled her eyes.
"Yet you love me Mrs Bempong"
he flicked her nose, kissing her.
"That I do Mr Bempong"
"Alright alright enough of the PDA! Jeez... Try to keep your hands off each other. Let's get going"
Alex interrupted and began to walk out, pulling his fiancée out of the sofa "come love".... He said to Sally who followed.
"Congrats Arnold, the hotel you and your team built is breathtaking. I saw it yesterday"
"Thank you love...it was possible because I had some one like you by my side"
he kissed her.
"Can we go to my sister's graduation ceremony today after we are back from the event?"
"Anything for you love"
"Hmm that's why I love you"
she smirked.
"And I love you more and more each day despite your tantrums and unpredictable mood swings.. You brought light into my life...you taught me how the little things in life matters the most.. And with your help, I got my child back.. Thank you Helena, for giving me such immense joy and for this bundle of joy that will soon be born"
he bent and kissed her belly.. "But what about me?"
A tiny voice asked and they turned to find Fiona behind them pouting... Arnold laughed, pulling her closer as he bent to her level.
"You wanna know princess?"
Fiona nodded rather enthusiastically making him chuckle.
"You Fiona..."
Arnold paused to kiss her face multiple times earning a giggle from her. "...Will always, always, always be my girl. Daddy's girl"
"Always?"
Fiona grinned.
"Always. Everyday. Forever and a day more"
THE END!
*** Thank you to everyone who took time out of their schedule to read, like and comment. I couldn't have made it without you. Just because I love you, I'll be starting a new book next week titled
"TWOFACED LOVER".
I hope you like it just as much. Untill then, love you. Eliza...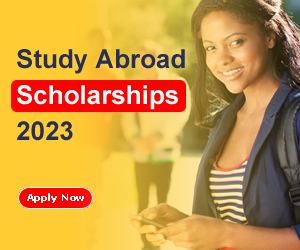 Wants to study abroad? Checkout this ongoing international scholarships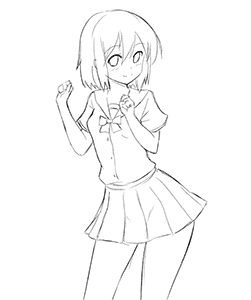 Thank you for reading this story to the end. Am sure you enjoyed it. Please support us by sharing this story to your friends. Someone had probably shared this story to you and that was why you had the opportunity to read it too. Lets continue the cycle. Just one share from you can make us grow bigger. Please don't go without sharing.
Other interesting stories by the same author (

eliza

) ↓
Ebonystory.com
Views (13121)
Likes (20)
Comments (40)
Rating (4.82)