Daddy's Girl - Episode 6
See all episodes here »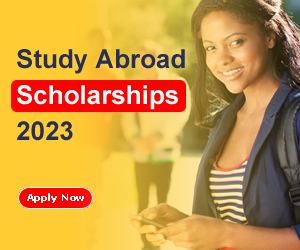 **** Arnold stared at his crazy friends drooling over his visitor like children who had seen their favourite candy in a shop.
He didn't like the way they were staring at her, and he could see she was fidgeting,probably uncomfortable.
Mark in particular had licked his lips thrice while staring at Helena's chest and down to her legs.
"Hey!! Stop staring at my visitor. Cummon. . Shu!!! Go away. Now. I need to talk to her in private"
he got up pushing his friends out the door.
"She has to be mine"
Mark muttered under his breath,replaying how Helena looked in his mind over and over again.
He was feeling hard already as he rubbed his groin absentmindedly smiling to himself.
"Are you aware you are late miss?"
"Ermm yes sorry. I was caught up in traffic and..."
"Save your excuses for another day miss. I do not tolerate late comers. Since you do not have any means of transport and I do not like latecomers, a driver will be allocated to you. He will come and pick you up and bring you here but when you are done with your classes,you will have to find your way back home and that, I do not give a damn about incase you think I'm doing charity here"
he cut her off.
Helena's mouth dropped to the floor.
He was an arrogant,proud brute!!! She yelled mentally.
"I beg your pardon sir,I can get here by myself. You don't need to assign a driver to me
All episodes of this story can be found here >> https://www.ebonystory.com/story/daddy-s-girl
. I'm old enough to take my own decisions and...."
"So far as you now work for me, hou are entitled to take certain orders from me."
He stated bluntly and walked out.
She could hear him telling his maid to bring Fiona into his study.
Helena clenched her fists, fuming.
How dare he order her around like that? Just because she was late?? Or because he could order anyone around since he was wealthy? She so bad wanted to give him a peace of her mind but her hands were tied.
Schools were on vacation and she needed extra money to cater for her sick mother because treating cancer was expensive especially now that her chemotherapy sessions had began.
If not for her family,she would have given him a peace of her mind and walked out on him.
She took in a deep breath
"calm down Helena"....... Arnold strolled in and sat down, Fiona followed.
"Good evening teacher"
she greeted staring at her feet.
"How are you Fi?"
"I'm fine".
"Fiona, madam Helena is going to teach you at home now until school reopens and I need you to learn and concentrate. This is the third time you have failed. I don't like lazy children. Make sure you don't fail next time Fiona, or else you're going yo have to stay home. I won't keep wasting my money on your fees only for you to be failing exams like..."
Arnold cut in with a warning.
"Sir she's just in primary two, you shouldn't put fear in her like that"
"I can see you aren't getting this right miss. This is my house and I hired you to teach my daughter,not to poke your nose into my issues. You don't have the right to tell me how to talk to my own child."
he turned to Fiona
"Go to your room now"
As she turned to leave, Helena got up and knelt before her, taking her tiny hands in his.
"I will come tomorrow to teach you okay princess?"
She said softly.
Fiona only nodded. She kissed Fiona's cheeks before letting her go.....
"See you tomorrow sir."
She walked out...
****
They were on the compound, standing by Arnold's car as they drank their red wine when they saw her walk out heading towards the main gate.
"Be right back!!!"
Mark stated,pushed his glass into Alex's hands and run behind Helena stopping her at the gate. She turned,folding her arms...
"Hi. I'm Mark. Ermm Mark Ankrah."
"May I help you?"
She asked completely uninterested, she was still boiling with anger over Arnold's pompous, rude,arrogant behaviour.
"I must say,you're really beautiful.

Read " The Emerald Chase " by the same author ( eliza )

. More like a damsel. Mind if I have your number, so we can chat? I would like to know you more"
Pftt! She snorted.. Such an old and lame pick up line!!, she thought as she rolled her eyes.
"Thanks for the compliment but no you can't have my number. Bye"
she walked out the gate quickly.
Mark was staring into space feeling dissapointed when he heard Alex laughing. "You know man! You should come to me for lessons. That lady is way out of your league"
"Wait and watch Alex.
Just wait and watch" he fumed watching him walk away laughing.....
****
Arnold turned on his side and grumbled as the light from outside shone in his room, making his eyes hurt as the rays focused on them.
He turned on his left side, grabbing a pillow and covering his face with it.
He groaned loudly as the loud noise of his alarm pierced his eyes.
Tossing the sheet away from his body,he rubbed his eyes and yawned.
He got up to use the bathroom when it dawned on him that it was barely morning.
The light wasn't from outside,instead, it was the light bulb in his room.
He had slept off and forgot to put out the light.
It was 4:00am,17th April,2010. It was Fiona's birthday, as well as Amanda's death anniversary.
Today marked the sixth year since she left him and like he did every year, he was going to visit her grave side, put a lovely wreath on it and wipe away any dead leaves he found on her grave.
He strolled into the bathroom took a bath and dressed up in a black long sleeved shirt with jeans.
He carried the wreath he had bought a few days ago and stepped out of the house into his car,driving out towards the cemetery.......
*****
Helena strolled out of the bathroom,wiping her wet body with a towel, applying pomade and then slipped into a body hugging royal blue knee length straight dress.
She walked into her mother's room to get her ready for her chemotherapy session before it was 7:00am.
Her mother was seated in front of the dressing mirror staring intently at her image.
"Good morning mama"
she walked over to hug her mother from behind who smiled weakly.
"Good morning"
"Let me do it mama"
Helena took the comb her mother was holding and started to comb her hair.
It was long and thick just the way she always liked it.
Her mother usually bought herself special hair conditioning creams that made her hair grow longer and thicker.
She and her younger sister would normally sit on their mother's laps and pull at her hair,trying endlesssly to braid it.
Helena smiled as the fond memories came back to her while styling her mother's hair.
She tied her hair into a bun with a ribbon and stared at the comb in shock, tears welling up in her eyes.
Thick, long strands of hair had been caught up in the comb.
Her mother was beginning to lose hair.
A lot of it.
"What's wrong Helena?"
Her mother asked
"N..nothing mama"
she stammered hiding the comb.
"You don't need to lie Helena. I know my hair has started falling out. I'm losing all my hair. I was combing it before you came in so I know"
"Oh mom"
she cried hugging her mother,the pain coursing through her chest...
"I'm going to die soon my princess"
Helena cried the more as her mother said those words, unable to stop the years as the unbearable pain hit her like moving truck.. It was one thing to lose a loved one all of a sudden and it was another thing to be fully aware of the fact your loved one is going to die at any given time, be it in the morning, afternoon or evening and there's nothing you can do about it.
You wake up each day,wondering if today's going to be their last on earth.
And in Helena's case, her mother was suffering from cancer, stage three and there's nothing the doctors can do apart from administering drugs to her mother ....but when and how she was going to die, she had no idea but she knew for sure she would wake up one day to see her dead and that broke her heart the more.
She cried louder, holding on to her mother who seemed to have accepted her fate as the heart wrenching pain coursed through her.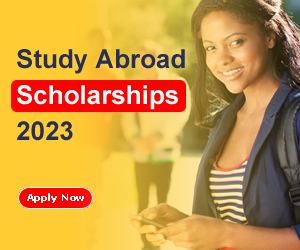 Wants to study abroad? Checkout this ongoing international scholarships
Ebonystory.com
Views (11905)
Likes (15)
Comments (4)
Rating (4.44)