The Emerald Chase - Episode 46
See all episodes here »
*"Where's Darren?"
She repeats Silence....
"Tonia? Say something"
Silence.... Emerald turns to her brother and she sees his wounded arm.
The memories suddenly came back... It wasn't a dream.. Her brother had been shot in the shoulder.. Frederick died... And.. . Darren.. Quickly she gets down from the bed, tears blinding her vision
"Darren? Where's he? In which hospital has he been taken to? Did they take the bullet out? Is he awake?"
She asked all at once but got no reply..
"Somebody say something!!! Where's Darren?!!!!"
She yells grabbing Elvis' collar, ignoring the pain he felt in his wound.
"I'm sorry Emerald"
he whispers and she let's him go
"Sorry,sorry for what? Sorry isn't an answer... I said where's he? Tell me!! Somebody speak up..... Talk!!!"
"Get a hold on yourself Emerald!"
Elvis grips her
"Let me go... Let me go!!"
She struggled with him
"He's dead!!!!"
He blurts out making her go limp suddenly.
"W..w..what?"
She staggers back
"I'm sorry I've to be the one to tell you this but.... He..
All episodes of this story can be found here >> https://www.ebonystory.com/story/the-emerald-chase
. Darren... He didn't survive"
"No!!! You're lying!!!! All of you are liars.... Liars!!! Darren would never leave me... Liars!!"
She screams frantically scratching her head like she was going crazy... She turns to Steven who was seated on a chair, his head between his hands.
"Steven, you're his best friend right? Please tell me, my Darren is okay please"
she sobs but Steven was lost in his own thoughts..
"This can't be, no"
she sinks to the floor crying, clutching her chest.. Tonia comes to her and wraps her in a hug, crying too
"He can't be dead Tonia.. I love him.. I told him so.. I love him... Why did he leave so soon?.... Come to me Darren please.. Please!!"
She cries uncontrollably, holding tightly onto Tonia, choking on her tears..
"Darren!!!!!!!"
She screams into the heavens... Elvis who couldn't bear the sight walked out, wiping a tear..
***
TWO MONTHS LATER... AT THE COURT
"By the power vested in me, taking into account all the proofs and evidence, George Benson, has been found guilty and I hereby sentence him to life imprisonment with hard labour.. This Court is adjourned"
the judge declares and gets up. Murmurs erupted in the room, expressing their displeasure... They expected at least death by firing squad.. Benson spares his wife, well ex wife a glance, hoping she will come to see him before he is taken away.. She was seated at the farthest end, dressed in black with shades covering her swollen eyes. Catherine turned and walked out of the court without sparing him a glance.. Benson sighs regrettably as he was being taken away..
****
Everyone including strangers surrounded the grave as the coffin was being lowered into the ground. Surprisingly, Carol held on to Elvis tightly as she cried... Catherine stood beside him, her face expressionless watching everyone take turns in pouring a handful of sand on to the coffin before it was fully covered.... Her son, Frederick had been buried a few weeks later because of his condition. The autopsy had revealed the wine he took contained diluted acid.. His brothel, the place where he kept ladies against their wishes for pr*stitution had been found and the ladies had been rescued and sent back to their respective homes with money as compensation from Bensons account. Whereas the others had been enrolled in schools of their choices.. Meanwhile, the Martial arts center had been shot down and confiscated by the government.
***
Emerald had refused to go to the funeral. It was the only way to keep believing that he would come back to her someday.. Their love had just began...
"Please come to the funeral Emerald. It would give you some closure"
"No...no.. I said no!!!! I don't want a closure!! Darren would come.. I know it!!! I'm not going to that funeral!!"
She had shouted at her brother earlier before he left for the funeral and slammed the door in his face.. Emerald sighed again, shaking herself out of her reverie.. She laid on the bed and hugged her pillow tightly, missing Darren's presence, his scent, his smiles, his kisses.. The kisses that got her flying every time.... Well, it's not as if she doesn't miss him.. She's been missing him every second each day for the past two months... She shut her eyes tightly letting the tears fall freely as she reminisced, the last time he smiled at her before giving up on life, on her and on their love that was just blossoming.
"I love you Darren.. And I miss you"
she mutters.
He was surely going to come back for her, someday.
One day,he will.
****
JAIL.... As Benson alighted from the police van and made towards the huge building, a stone suddenly hits his forehead and he groans... "You deserve death!!!!" Someone suddenly shouts.. "By firing squad!!!" Another shouts.. "Murderer!!!!" Another shouts accompanied by flying stones hitting various parts of his body.

Read " Forgetting You " by the same author ( eliza )

. "Fraud!!" Another stone hits him.. He groans repeatedly, as the people who had gathered in front of the prison began pelting stones and sticks at him. He was bleeding from his forehead and he was unable to do anything because of the handcuffs. The policeman trying endlessly to calm the roaring crowd. "Murderer!" "Murderer!" Another repeats followed by a flying stone... Soon they were all chanting "murderer! Murderer!" Pelting stones and sticks.. A huge stone flies past the prison wardens, hitting him square in the face, drawing out blood.. His vision blurs immediately and for a split second, he sees his dead wife and the Arthur family he had murdered, smiling at him as if to say "Karma is a real b*tch" Before his eyes finally give in to unconsciousness, a shadow hovers over him, wearing a long black robe under white long sleeves. Was that an attorney's attire? "I told you once. That if I ever find out you're involved in any drug dealings I would personally take you down. And I fulfilled my promise" the deep voice scowls and disappearing into the roaring crowd.
A/N
Approximately two chapters to go! Good morning.! I hope i didn't let anyone down?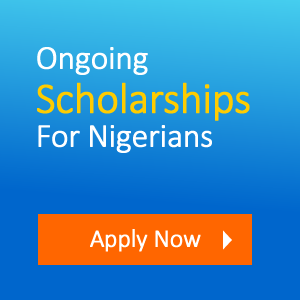 Ebonystory.com
Views (2494)
Likes (18)
Comments (34)
Rating (4.33)