The Emerald Chase - Episode 45
See all episodes here »
*The media tried endlessly to enter the Benson's mansion but were stopped by the guards at the gate.. Nevertheless, they didn't fail to report live.
***
Carol sat in the couch, throwing Popcorn into her mouth when she saw the news...
"News reaching us. A report has been filed against minister of finance, Chief Benson, for drug trafficking and homicide... News also reaching us is that, his eldest son has been shot, with a few people tied up.. . His youngest son and the CEO of Kathy's shipping company is reported to have passed away.. The cause, we are yet to find out. Will Chief Benson be apprehended or proven innocent? We will bring you the details soon. Stay tuned...."
"Sh-t!!"
She curses and drops the can of popcorn.
Grabbing a jacket, she wears it over her sleeveless dress and rushes it out..
***
"Darren... The ambulance will be here soon... Hang on please!"
Emerald gathers him in her arms, his head resting on her chest as she cried... He coughs out blood and touches her wet face
"Don't cry beautiful... Don't"
He whispers
"You will be fine... Help is on the way.."
She wipes the blood from the side of his mouth.
"I won't be fine Emerald..
All episodes of this story can be found here >> https://www.ebonystory.com/story/the-emerald-chase
. You know it"
She shakes her head, holding him firmly
"Just promise me one thing. Promise you will let go off the past and be happy. Promise me.."
"Stop talking please.. Nothing will happen to you"
She cries harder
****
Benson stared at Frederick's dead body and then at Darren.. Catherine was crying profusely, hitting him
"I hope you're happy now... You made my son become a criminal like you and then killed him.. It's all your fault. I don't care who poisoned my baby but one thing I'm sure of is that, the person must have hated him and all thanks to the rotten behaviour you impacted in him. you're disgusting!! I hate you!!!"
Catherine rants about but his mind was elsewhere... He glances at Darren and chokes on his tears.. Because of him, his son had shot his own brother.
He was the one that put enmity between them..
"Come with us Sir"
An officer walks up to him and handcuffs him and drags him away into the police van as the media clicked pictures.
****
"I love you Emerald. In our next life, I promise I will propose to you... With lots of chocolates, flowers, a beautiful serenade and a romantic dinner just for two.. You would like it, wouldn't you beautiful?"
Emerald nods, crying
"I would Darren I would... When you get well, you will do all that for me..... I...I love you too Darren. I love you so much"
He smiles sadly, his hands still on her face
"I need to rest now.. I'm sleepy"
"No....don't close your eyes please... Darren......"
"Will you kiss me if I asked you to Emmie?"
"Anything for you Darren. Anything"
"Kiss me baby.. According to your age" he smiles up at her. Emerald nods and places a kiss to his lips..
"One..."
He counts She kisses him again, her tears drooping into his chest
"Two"
he counts She repeats, again and again and again...
"Twenty-four" Darren counts,his eyelids slowly flattering... Emerald kisses him again but this time he doesn't let go.. He cups her cheeks and kisses her harder, savouring her taste, letting her taste linger on his lips.. He nibbles her lower lips, ever so gently yet with need and passion.
Emerald kisses him with as much urgency as his before pulling back, waiting for him to count twenty-five. But it never came.. She opens her eyes to stare at him.
"D, aren't you going to count the last one? D? Darren?"
Silence..
"Darren please count.."
"Darren come on!!! Darren!!"
She begins to shake him when he doesn't answer.
His eyes were shut, his lips wet and shiny from their kisses.
"Don't do this to me D please... Help is here.. D please!! Wake up! You promised to propose to me remember?... With chocolates... And flowers... Wake up!!! Wake up D!!!!!"
She screams sobbing loudly She stares at his limp body in shock for a few seconds and then gets up and starts walking towards the door....
***
Carol pushes the guards aside and storms in.. She spots Emerald and suddenly attacks her, pulling her hair..
"You b*tch!!! You took my man away from me and then killed him!! It's your fault!! You ugly little thing..

Read " Forgetting You " by the same author ( eliza )

. I will kill you today!!!"
Emerald didn't react, instead she stood quietly as Carol attacked her until few officers separated them... Tonia rushed to her friend.
"Emerald he's gonna be fine.... Look, the ambulance has arrived..."
She coaxed pointing to the ambulance
"Are you listening to me Emerald? Say something!!! Hey!!! Emerald!!! Hey!!!"
Tonia yells shaking her friend but she wasn't blinking.
She stood there like a living dead..
"Emerald say something!! Cry!! Please cry!! Shout, scream, hit me..do anything but please don't stay quiet like this!!"
Slowly, she blinked once, twice and then she fell blacking out immediately.
*****
Her eyelids fluttered open and she looked around.. Suddenly, she sat up on the bed.
"Thank God you're awake Emerald"
Elvis who's left arm was in a sling moved to sit by her.. She smiles and combs her hair with her fingers..
"Of course, why won't I be?"
He frowns
"You okay?"
"Yea.. Where's Darren? He was going to propose. He asked me to wait for him. Is he back yet?"
They exchange glances and stare back at her
"Where's Darren?"
Silence....
"Tonia? Say something"
Emerald smiles
"Where's he? Did he buy the flowers for me? Why is he taking so long? I might as well punish him when he comes to propose... He's late already... Oh God! I'm acting like a love sick puppy"
she laughs. They all stare at her, no one daring to speak.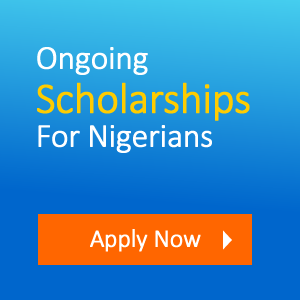 Ebonystory.com
Views (2595)
Likes (15)
Comments (21)
Rating (4.71)