The Emerald Chase - Episode 47
reconciliation
See all episodes here »
*** ONE MONTH LATER..
She stood with her arms folded on her chest, watching in disgust as everyone moved helter skelter, some decorating the room and others busying themselves in the kitchen.
She cringed when she felt someone hug her from behind, plastering her face with flour..
"Happy birthday!!!"
The female voice squealed
"Please Tonia!! I told you I don't want any party"
"Oh cummon Emerald..You should at least smile. You've become so grumpy and reserved ever since..."
"Don't even say it Tonia"
she warns
"Hmm. . Listen Emerald.. I know Darren's death hit you so hard. Believe me, it came as a shock to everyone but you have to move on. Its been four months already.. Look at that guy over there.."
Tonia pauses pointing to a guy dressed in a blue polo shirt and jeans talking to Elvis
"He's been trying to get your attention for almost a month now.. Why won't you give him a chance? He might just be what you need to move on"
Emerald rolls her eyes
"well I don't care. I'm not interested!!"
Just then, a beautiful woman emerges from one of the rooms and approaches them..
"Thank God you're here Carol. Talk to your sister in-law here please
All episodes of this story can be found here >> https://www.ebonystory.com/story/the-emerald-chase
. I'm tired of trying to get her to move on"
Tonia says and walks away.
"Everyone is right Emerald. Try to move on. Just look at me... I'm married to your brother now and I'm happy. You're soon going to be an aunty too."
"You... You're pregnant?"
"Yes. I'm three weeks gone" Carol smiles rubbing her still flat tummy
"Wow!! My brother surely didn't waste time huh!"
She chuckles and Carol blushes.
"Ermm.. I will be back. I need to check if the cake is ready"
She says and walks away Emerald groans palming her face.. Why won't anyone just understand that she didn't want any party... She just wanted to be alone.
Well, that's the sentence she had been using for the past months.
She turns and walks away into her room.
***
In her room, she could hear people gasping and murmuring. It was unusual... Someone screamed.. Something was definitely going on but she didn't bother to go out... She laid on her bed, holding to her pillow.. Suddenly, she felt her door being pushed open.. She groans again...
"Leave me alone okay!!! I didn't want this stupid party but you still organized it so don't force me to go out there!"
She yelled without looking at whoever it was...
"Emerald."
The soft voice came
"I said leave me..."
She trailed off when it hit her.
That voice... She would recognize that voice anywhere... Unconsciously, she touched her chest and could feel her heart beating faster than usual.. She sat up in bed and turned to stare at the door.. Her eyes grows big when she sees him.. He was smiling warmly at her.. That smile... That face.. Jesus!! She rubs her eyes and opens them again.
He was still standing there.. Was she hallucinating? Or she was drunk.. No!! She doesn't drink.. She sprang up from the bed, her eyes not leaving him.
Suddenly, she was feeling suffocated.. Her vision was suddenly blurring.. She could see him running towards her as she felt herself falling.. She gave out a loud cry and fell into his arms, everything suddenly going black..
***
Her eyes fluttered open and she looked around, she was lying on her bed, in her room.
"You gave us a fright Emerald!"
Elvis stated smiling.
Tonia and Carol were in the room as well.
Steven too.
And they were all smiling sheepishly.. She frowns.
Why are they grinning like goats!!
"I had a dream. And... He..I saw.."
She stops when she felt a hand on hers
"Baby.."
The voice came again..
"No!!"
she shook her head... What kind of game was her mind playing on her?
"Emmie it's me!! You're not dreaming.. I'm here!! Alive... Look!"
The person grabbed her hand and touched his face with it.. Dear Lord!! His face was solid!! She just touched it...
"D...Darren?"
"Yes baby.. It's me...I'm here"
he smiled
"You...you're alive?"
She chokes
"Yes.. Well I had no idea people presumed me to be dead to the extent of organizing my funeral until I woke up from coma...I'm alive baby. Catherine...Well my mom planned it all"
"Coma? Darren.... You..."
She began to cry hitting him with both hands
"Do you have any idea what you put me through? I... I...almost died.. I..."
"Shhhh"
Darren pulls her into a hug rubbing her back
"I'm never leaving you ever again. I swear!! I've missed you so much.. It's been like hell without you Emerald. When I woke up from the coma, I searched for you. I did. But I was told you had moved out of your apartment.. Oh God I miss you"
She pulls away from him and peers into face, cupping his face.. Damn!! He looked beautifully handsome!!
"It's really you! you're here!! In front of me, in flesh.. It's you! You're alive!"
She exclaims unbelievably, crying and laughing at the same time.
"Emerald Arthur"
he breathes.
"Darren Adams Benson...my Darren"
"I love you"
"I love you.. I love you too.. I love you"
she says repeatedly and begins to plant numerous kisses to his eyes, nose, cheeks, and when her lips brushes against his, she shuddered, feeling the spark..

Read " The Last Virgin " by the same author ( eliza )

. She could feel his hot breath against her lips... Without thinking, she captures his lips in a sensual kiss.
He responded immediately, holding nothing back as he pulled her closer, kissing her roughly but softly.. Hunger, desire and passion radiated through their bodies as their lips moved in sync, their tongues delving into each others mouth,drinking from each other.. She tasted like strawberries.. He tasted like her favorite vanilla flavour.. A soft mo*n escaped her as she pulled him closer, running her fingers through his curly, silky hair which had grown longer..
"Hey!!! We're still here!! Get yourself a hotel room!!"
Steven shouts and they laugh.. Realising they were not alone, Emerald breaks away from the kiss, staring at him gasping for breath.
Damn!!! He was really alive! That kiss was real, intense!!
***
"Will you like to go to Britain with me? For a vacation?"
"I would go anywhere with you"
She smiles genuinely for the first time in months.
****
Ignoring the loud music booming from the living room, Emerald scoots closer to Darren, as if afraid he will disappear again but he gladly wraps his arms around her, resting his chin on top of her head, inhaling her scent.
They remained in each others arms for several minutes, trying to make up for lost time.
"I really missed you D. I knew you would come back for me, for us. I never gave up on you"
she whispers sinking her face into the nook of his neck.
"I missed you more beautiful"
he kisses her forehead.
"Tell me D, why did everyone believe you were.. Dead? and the funeral?"
"Where should I start Emmie?"
He sighs
"From the start..."
"OK. Well after I lost consciousness that day....."
He begins.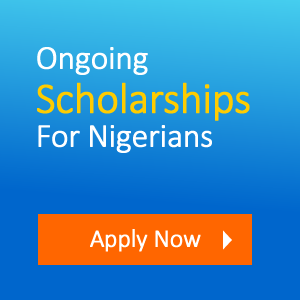 Ebonystory.com
Views (2833)
Likes (18)
Comments (40)
Rating (4.27)