Returned - Episode 5
See all episodes here »
Vance Gaines
I watched as she walked into the house. I felt a sudden urge to go into the house with her and tell her everything I wanted to tell her but I couldn't. She was hurting and I could see that. She hasn't yet gone past the incident. What exactly do I need to do for her to leave and never come back? I wasn't ready to lose my spotlight. Being the Captain apart from good grades and all, were the only thing keeping my life going . Everyone saw me as this bad boy who was always breaking ladies heart. That was all I had, once I dont' have that anymore, then I lose the spot. I wish I could explain all that to Elizabeth , but I couldn't. I would never stoop so low, no matter how hurt she was or no matter how deep in love I had fallen for her two years ago. If she could go back, it would be a lot easier. I've been trying to get over her for the past two years and I was almost successful, except she's back, here to ruin all the work I've been doing all these years. It just wasn't fair. It had started like a game. Elizabeth wasn't popular, she was just a simple girl who managed to be nice to everyone and who avoided trouble at all cost. She really didn't deserve what I did to her
All episodes of this story can be found here >> https://www.ebonystory.com/story/returned
. But it was just a game….but she didn't know and she would never know.
Taking a deep sigh, I walked back into my car.
**
Elizabeth Shaw
The next day at school, I tried one more time to speak to Rose, but as expected she didn't want to speak with me.
"Look, Rose…I," I started but a familiar voice interrupted at the back.
"She doesn't want to speak with you, don't you get it?"
I turned around to see Emily . She was holding her tray.

Read " Happy Never After " by the same author ( Tobi Loba )

. We were all at the cafeteria and already drawing attention.
"I don't think she needs you to speak for her," I shouted at Emily . She looked surprised.
"Okay, so what do you think?" she asked, putting down her tray on the table.
"I think you should get a life, Emily !
"Yea, walk away Shaw , that's what you always do"
I really hated her..
I took my food to some other place outside the cafeteria but I suddenly lost appetite. I wished Rose would just talk to me, I needed to tell her how sorry I was.
While I sat down on the staircase, feeling sorry for myself, Matt showed up.
"Hey, are you alright?"
I explained everything and he sat beside me.
"It's alright. She's just angry with you, she'll come around."
He sat beside me on the stairs. We were both quiet for a while until he broke the silence.
"We never spoke about what happened when you left."
I turned to him. "I'm sure Emily would have made everyone realise what happened, how didn't you know?"
"You and I are friends, not Emily and I. I'm hoping you can tell me what happened."
"Matt I…" I protested.
"No, Elizabeth ! You don't get to say no," he said sternly. "You turned me down for Vance , you owe me an explanation on what happened."
I could see how serious he was and then I started explaining how everything happened.
**
NOW WE CAN SEE WHAT HAAPPENED 2 YEARS AGO IN THE NEXT PAGE. OH, I SHARED A PICTURE OF VANCE ON MY FACEBOOK PAGE....YOU CAN TAKE A LOOK AT IT. JUST SEARCH FOR TOBILOBAMEDIA7....YEA. SEE YOU THERE.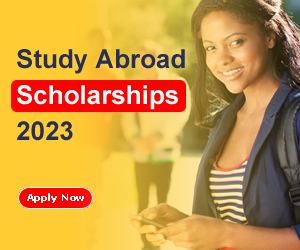 Wants to study in Canada? Checkout this ongoing scholarships in Canada
Ebonystory.com
Views (9947)
Likes (10)
Comments (7)
Rating (4.6)