Returned - Episode 9
See all episodes here »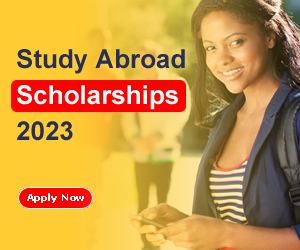 DEDICATED TO EVERYONE WHO REACHED OUT TO VOTE YESTERDAY. I CELEBRATE YOU ALL. THANKS SO MUCH. VOTING STILL CONTINUED FOR THOSE WHO ARE YET TO VOTE- OYA LEGGO!
Vance Gaines
"I can't believe you're actually going to her house, Vance ."
I stared at James and shrugged. "Well, I think it'll be fun," I replied, stepping into my car . It was in the evening and James had come to visit, it was also some minutes to the dinner time.
"But, what exactly is your plan?" he asked, walking closer to my window side. "You broke her heart, Vance . Why do you want to keep torturing her?"
This got me angry. "I took her home, James, how's that a torture?"
"She's hurting, dude," he retorted. "I don't think you should be forcing yourself on her…"
I frowned, he actually had a point but I really wanted to go to the dinner, anything that will get me closer to her. But, was I not supposed to get as far away as possible from her?"
"Would you be at the party tomorrow?" he later asked, seeing I was no more responding.
"Of course," I replied, turning on the ignition key. I promised her mum I would be there, and I was going to do just that.
**
Elizabeth Shaw
I had gone to Camille's house to while away the time but my mum's incessant calling made me leave
All episodes of this story can be found here >> https://www.ebonystory.com/story/returned
. I knew I had no choice than to go home and meet him. If he wasn't home already, she wouldn't be calling me.
When I finally got home, I met them both at the dinning. Mum was serving us some home cooked meal. She tied an apron around her, I was surprised. I couldn't remember the last time she cooked.
They had no idea I was home since they were talking and laughing. I waited for a while watching them.
I've never seen him give a genuine smile except the devilish mockery grin he used for me all the time. He was wearing a white harmless polo-shirt. His hair glinted in the light. As he laughed to whatever my mum was saying, his Adam's apple bulged up and down. I swallowed as I recalled the effect it used to have on me those times back. He himself had said, everything was all lies…
Finally, I walked closer on purpose and they both looked at me.
"Oh, honey, thank God. What happened?" my mum asked, I could see the relief on her face.
"I had to go to Camille's house," I replied.
Mum looked surprised. "You have another friend? That's great."
Vance laughed and I felt greatly embarrassed.
"I was just telling Vance here that I don't think you're making friends again as you used to. Then, you and Rose, Stacey…"
"Mum!" I cut in sharply, knowing the name she was going to mention next. "Could you please not talk about me to Vance ?" I said sharply, it was enough to show my displeasure.
"Oh, come on, Elizabeth , Vance is not a stranger. I'm actually relieved that you both are still talking since you stopped talking to everyone after you moved."
I was boiling inside. Mum had no right to talk about things she knew nothing about. I gave no reply but instead walked angrily to my room and slammed the door.
**
Vance Gaines
"I'm so sorry about that," Mrs. Shaw said as Elizabeth slammed the door. "My daughter has a bit of a temper."
I smiled. "It's alright," I replied, even though I realized one thing, the woman knew so little about her daughter, just as my father knew so little about me.
"She's just been through lots," I replied. "She'll come around."
If there was one thing I knew about Elizabeth , she would always come around. I wasn't surprised when she came out in a beautiful short pink gown. She looked prettier and calmer.
"Oh, honey, you look pretty," said her mother.
"Thank you," was all she said before joining the table. We ate in silence and drunk the wine I had brought.
Later, Mrs. Shaw excused herself when she got a call from work.
"You two should take care," she said to us as she left. "Be nice, Elizabeth , I'll see you in the morning and hope to see you again, Vance ."
"Thanks for the meal, Mrs. Shaw ," I replied but she was already out.
There was an awkward silence between us for a while.
"Why were you crying that day, Elizabeth ?" I asked after a while.
She threw me a hateful glare. "None of your business, Vance ."
I smiled, I expected that.
Then she stood up. "Even though this has been sweet, I can't help but say how pathetic it makes you look," she blurted. "What are you doing? Vance ? Why are you here? Do you think there's something else in here for you?"
I stood up. I wished I had an answer for that but I didn't. I wished I could tell her everything that happened but I couldn't. I didn't even know what the hell I wanted. One minute I hated her, the minute, I wanted to kiss her so badly, like now.
"I need you to leave me alone, Vance ," she continued, in a softer voice. "You've put me through so much and I've moved on. Please, leave me alone. Go be with Emily or whoever you want to be with."
"Damn it, Elizabeth ! I was never with Emily " I shouted, banging the table loudly, almost making her jump.

Read " When A Woman Wants.. " by the same author ( Tobi Loba )

. I stood up and ran a hand through my hair. I walked closer to her. All the moment we shared those times came back. I remembered the last time we had dinner together, I had played with her hair and after that, we made out on the couch.
As I stood and watched her, her chest falling and rising, the only thing in my mind was the desire to kiss her and tell her how sorry I was for hurting her. To explain it was cowardice that made me do it and that everything was not completely a lie. It had started like that but along the way, it became real for me…I fell for her…still falling for her….
I didn't know I had moved closer to her and my hand was reaching towards her hair…
She swallowed; looking at my hand as it rested on her cheek….she shut her eyes. Do I still have the same effect on her? Like she does on me?
She opened her eyes and stepped back. "Fool me twice, shame on me. You should leave. I don't wanna come back here and find you here. You'll be sorry."
After this, she walked back to her room, leaving me standing, confused.
**
I REALLY DON;T UNDERSTAND HIS PROBLEM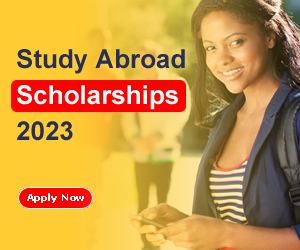 Wants to study abroad? Checkout this ongoing international scholarships
Ebonystory.com
Views (9141)
Likes (16)
Comments (7)
Rating (4.78)