Returned - Episode 13
See all episodes here »
20 Scholarships for African Students 2021-2022 (Apply Now)
Elizabeth Shaw
I acted like nothing happened, like I would succeed in erasing every ounce of thought I had of him from my mind. I tried to move forward with my life but it wasn't that simple.
Every time I tried focusing my attention on something else, images of hands tracing hair and lips hovering lips distorted my mind. Not to mention the sound of his moan during our make out session last night.
I didn't see him in class until but I was told there would be a game that evening . Two years ago, I loved watching him play…but then I remembered what he meant by spotlight, all those were part of him trying to be in the spotlight. He couldn't share that with anyone, not with me.
Some minutes later, I was in front of my locker, throwing my stuff in.
"Elizabeth ?"
I turned and was surprised to see Emily . She looked really sober. Rose wasn't anywhere around her.
I rolled my eyes and continued what I was doing.
"Look, you have every right to hate me," she stated. "What I did is unforgivable."
That made me stop and then turned around again.
"I was jealous of what you had with Vance , but truly, he loved you. I don't know why he did what he did to you
All episodes of this story can be found here >> https://www.ebonystory.com/story/returned
. But when he dumped me, he said he could never be with me because the whole dumping you was a façade. He told me he loved you two years ago and, I don't think he stopped. You two can work things out, because I know you never got over him. I'm sorry for everything."
She turned and was leaving.
"Emily ?"
She stopped and turned around.
I smiled and went to hug her. "Thank you. That means a lot to me."
"Would you keep hugging or would you let us go watch the game?" Rose shouted at us.
Emily and I wiped our tears, as we both got emotional.
"Sure, but go on with me," I replied. "I have to get Camille."
"Great, we'll save two seats for you both," Emily said and left.
I felt better and while my two friends left, Matt appeared. He walked close to me.
"Hey, Matt."
He smiled. "I was on my way to your house last night to see if you got home in one piece. Guess who I found on my way?"
My stomach did a double flip. "Vance ?"
He smiled. "Yes. He seemed really sad and drunk. He was just standing right there, looking at your house. I think you two need to talk. Just do whatever makes you happy, we will always be friends."
I smiled and straightened up to kiss him on both cheeks. "Thank you, Matt. You are a wonderful person."
**
Vance Gaines
Everyone was cheering me as the game started, just as usual. The last time we had played for the national cup in the campus was two years ago, I could remember where Elizabeth had sat, with her friends. This time, I could see Rose and Emily , but I couldn't see her. I felt like something was missing, it made me feel empty.
The count was still a draw. Now, we were having a break and the coach was talking to us.
"So, I need you to get in the game, guys," the coach went on. "We have about an hour left. I need you to play this game like your life depends on it….Gaines, are you listening to me?"
"Yes, coach."
"Are you alright, son?"
"Yes, coach."
"Great!" he blew the whistle and we dispersed.
As we played, Jillian and I collided and we fell on top each other.
"I know what you did to Andy," he said into my ears. "Not so cool, brother. Wait till the rest hears of this, you are definitely leaving that spot for me. You should not choose just a girl over any of your team members. You're going down, Gaines."
When he said that, something shifted in me and for the first time, I felt like I was finally seeing clearly.
"She's not just any girl," I blurted as I rose to my feet.
He stopped and turned to me. "What did you say?"
"Elizabeth is not just any girl," I repeated. This time, everyone was looking at us.
"What the hell is going on, guys?" the coach shouted at us but I ignored him.
"She's the only girl I love," I continued. "And I would choose her over a thousand of you….so if you want my spot, take it. "
With this, I removed my helmet and my captain badge and handed to him.
"Gaines, come back here," the coach shouted but I was already running out of the field.
**

Elizabeth Shaw
I was just on my way to the campus stadium when I heard my name. I looked up only to see Vance , running towards me in his jersey and still in his boots.
I couldn't understand.
"What are you doing? Aren't you supposed to be on the field?"
"I gave out my spot," he replied. "I don't need the spotlight, Elizabeth .

Read " Fulfilling Wishes " by the same author ( Tobi Loba )

. I don't care about all those again."
"I don't understand," I replied but then stopped as I saw people bringing out their phones to record our videos.
I frowned. "What is happe…?"
Before I could finish, he kissed me deeply. He kept on kissing me until we were both gasping for breath.
"I'm doing this publicly, so everyone would know, you are mine, and I am yours. I love you, Elizabeth ."
I flushed as I saw my friends waving at us….
"I can't believe you did this Vance …I love you too…"
We embraced and kissed while everyone cheered.
**
THE END
I THINK THIS HAS THE SHORTEST ENDING OUT OF ALL MY STORIES. PARDON ME. NOT POSTING FOR TWO DAYS IS AN INDICATION THAT THINGS WILL GET VERY BUSY SOON AND I WON'T BE ABLE TO POST AGAIN. SO I DECIDED TO END IT RIGHT HERE. I HOPE IT WAS SOMETHING. I DON'T WANT TO GET YOUR HOPES TOO HIGH AND KEEP MAKING YOU EXPECT...SURE YOU UNDERSTAND. BESIDES, IT'S A COLLEGE STORY, I HOPE YOU WEREN'T EXPECTING ANY WEDDING OR RING, LOL. ...
SO DO TAKE CARE OF YOURSELF, HOPE TO WRITE AGAIN SOON, KISSES
20 Scholarships for African Students 2021-2022 (Apply Now)
Wants to study abroad? Checkout this ongoing international scholarships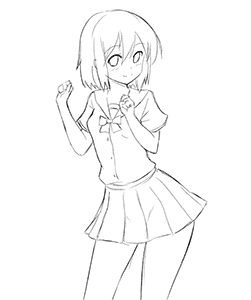 Thank you for reading this story to the end. Am sure you enjoyed it. Please support us by sharing this story to your friends. Someone had probably shared this story to you and that was why you had the opportunity to read it too. Lets continue the cycle. Just one share from you can make us grow bigger. Please don't go without sharing.
Other interesting stories by the same author (

Tobi Loba

) ↓
Ebonystory.com
Views (8523)
Likes (17)
Comments (24)
Rating (4.5)