My only addiction - Episode 8
See all episodes here »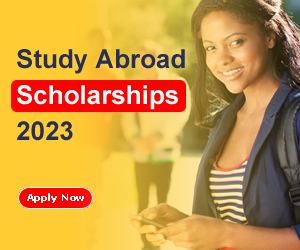 Arya's POV
I tried not to think how dumb and embarassing that moment was...There was no way I was ever going to forget it...
"I am so sorry..."I replied in a low voice....
" I didn't mean...."
"It's okay..." I blurted in....
"Can I please....."
"I know it's embarrassing and disgusting...I think I am still intoxicated with wine...When I am drunk I can be a little crazy..." I interrupted him again...
"Arya????"
"Don't say anything....It's oka..." He placed his finger on my lips cutting me off...For a moment I got to drown into those beautiful eyes....
It was magical....
"You should stop kissing me without my consent....Don't use me as a rebound, it's not good for either me or you.."
No words came out of my mouth...I just pulled back...What has gotten into you Arya???You can't go around pressing your lips on other people's lips....
He turned to walk away from me but I reach out and grabbed his hand...
"I am sorry for slapping you earlier..."
He just nodded wordlessly and left...
Ethan's POV
I have had several one night stands since Ivy travelled but I don't understand why Arya is getting into my head.. She is not even my type of woman...
Since we kissed in that lousy bar, I can't stop thinking about it
All episodes of this story can be found here >> https://www.ebonystory.com/story/my-only-addiction
. She is not supposed to affect me in any way....
When she kissed me, I felt weak on my knees...She took my breath away and for a second I felt some weird unfamiliar emotions...
I should put my distance for the sake of my relationship....
I was busy preparing some salad when I saw Arya walking into the kitchen uncertainly....I bet she must be embarrassed for what happened earlier...
"Do you have anything I can wear from your closet???This bathrobe is weirdly uncomfortable..." She spoke almost in a low voice...
"Ooooh yeah, just go ransake and see what can fit you...But I am sure maybe my t-shirts...You are so tiny..." I chuckled and she only smiled....
I felt guilty for scolding her earlier...She was just hurting and I went extreme....
"Arya, I am sorry about earlier...I shouldn't have said all those mean words...."
" I deserved it...." She turned and walked away...
A few minutes later she came back and guess what she was wearing my favourite black t-shirt...Couldn't she have chosen another t-shirt???
But I immediately forgot about all that when I saw that she was wearing my white sweatshorts and they reached slightly above her ankle...Seriously this girl is really short....I try to cover my mouth not to laugh but I couldn't hold it in....
"Just laugh Amy, I know I look like a disaster..."She laughed and I joined in...
"You were right, nothing can fit me in your closet..."
"Come, lets me go and see what I can give you to wear...." I walked to where she was and held her hand....
I immediately realised what I had done but I couldn't pull my hand away...It would seem offensive...Funnily I loved the way our hands fitted perfectly.....
"Here,"I threw her a new pair of boxers the moment we got into my closet...
"Your boxers????" She asked shockingly....
"Don't worry they are new....Unfortunately that's the only thing that can fit you in my closet..." I tucked my lips not to laugh...
"Let it all out Amy...."
"Do people ever tease you because of your height????"
"You did that moments ago...."She rolled her eyes....
"I will let you get dressed now...." I left her in the closet and went back to the kitchen...
When she came back she looked better....I loved how my black t-shirt looked on her...it seemed like a beautiful simple dress...
"So where is the pizza??? I am starving..." She rubbed her stomach, dragging me from my little fantasy.
"Here,let me warm it again...It ran cold..." As I was putting the pizza in the microwave, I noticed she was struggling to jump on the counter....
"Arya, you could have just asked me to help you out...."I grabbed her waist and lifted her up to the counter...
"Thank you..."A blush crept her face...
"Here is your pizza your royal Highness..." I bowed down to her before handing her the plate of pizza and she looked away shyly...
There was a comfortable silence between us as we dug into our food....I don't know what was happening to me, once in a while I could find my eyes stuck on her face....I couldn't stop looking at her...She was simple, talkative,shy ,adorable and crazy....
"Arya,why does your bun look different????" I asked the moment I noticed the bun was different from Ivy's....
"It's my hair...I don't do weaves or wigs..." She looked at me surprised,"Why ask thou???"
"It's pretty...." Why did I say that???
"So are you mixed race, Egyptian, Eritrean or Israelite???? Do you see what I did there??? Israel, Israelite. Like in the Bible. Maybe you are related to Moses because he is also an Israelite..." She chuckled but I just shook my head looking at her weirdly,"No Arya..No!!!!"
"C'mon you want to say that's a dry joke...Not even five out of ten for trying???" She wiggled her eyebrows...
"No!!!!"
"Dang it, finally I thought someone would laugh at my joke...."
"Anyway I don't know what I am...I am a blend of varieties...My mom Kenyan, Dad is Latina because grandfather was Latina, My granny a half cast of Kenyan and Korean, my great grandfather was British so yeah I don't know...."
She sat there, her mouth hanging open as I narrated the whole family tree...
"That why you are so handsome and edible...."
"What???" I laughed almost choking on my salad...
"Never mind...I talk to much...."
Did she just call me edible??? Who says that???
"What are you going to do about Pascal??? He is a jerk you know...."
Ethan Marcias you don't learn...She just told you it's not your business....
"I am sorry it's not my business,I forgot..."
"No it's okay....I don't know what to say about it...We have known each other since childhood...He was my crush and when my parents died he was my source of strength...He was always there when I broke down and in my lowest moments....I have invested so much in us, I thought he was the best thing that had happened to me..." Her voice trembled like she was about to cry...
"I never thought he would ever dump me..After campus we went through alot together, through the storms we stood by each other's side and when the sun shone on our faces we looked at each other's eyes and smiled...We knew it was beginning of something beautiful...Even though he wronged me, I can't love him less...He loved me when I didn't even have the energy to love myself..He was my light during my darkness...This was a big blow for me Amy..." Her tears begun falling like raindrops....
Sadly I felt jealous seeing how she held Pascal with so much regards even thou he didn't deserve it...Even thou he hurt her, she didn't forget the times he was there for her....
"I am here Arya, I will help you get through this...." I wiped her tears with my thumbs and showed them to her,"This shows you are a strong woman...Today you are broken but tomorrow you will come out stronger..."
Her tears seemed uncontrollable..
"I feel the pain so raw on my skin....Everything I have tried to forget is coming back at a maximum speed...I feel my heart cracking once more and I don't know how to feel okay again...."
I could feel tears prick my eyes....I wrapped my arms around her as she sobbed on my chest...I loved the way her skin felt against mine....
"Sssssh!!!!Let it all out Arya..." I stroked her back soothingly.....
After a while, she pulled back and wiped her tears with the back of her hands....
"Thank you...."
"Have you ever played video games???"
"No..."
"Would you like to try???"
"Sure...As long as you teach me cute eyes..."
"Cute what now???" I laughed at her statement and she covered her face embarrassingly...
And the crazy weird Arya was back...I wish I had a way to take her pain away but I don't...All I can do is help her accept the situation and move on...
"Miss Arya Almasi be ready to be taken in the world of games," I carried her bridal style....
"Where are we going Amy???"
"Just enjoy the ride...."
I wish she knew how her eyes lit up when she laughed...
" I can walk you know..."
"You are beautiful Arya even if at times you are a little weird and crazy never let anyone step on your self-respect....
Don't I just love Ethan...Any nickname suggestions for the cute couple??????
. .
Read "
Bloody Fog
" by the same author (
Fideh Mwangi
)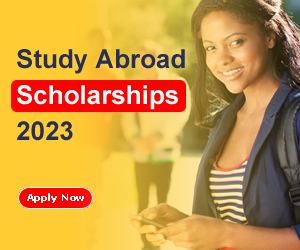 Wants to study in Canada? Checkout this ongoing scholarships in Canada
Ebonystory.com
Views (18102)
Likes (16)
Comments (7)
Rating (4.71)