My only addiction - Episode 10
See all episodes here »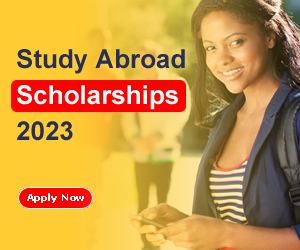 Ethan's POV
I woke up, switched on the lights and turned around to check on Arya only to find her space empty.....
"Arya???" I called out walking towards the door when I realised the large glass door that allows you to go to the balcony was open...
I walked to the balcony and stood beside her..She was so busy on her phone that she didn't notice me...
"What are you doing out here so late at night???"
"It's so calm...I can't remember the last time I had a quiet and peaceful night...." She turned to look at me...
"Why are you awake???" She asked...
"I woke up to check up on you and you weren't there..."
"Don't worry Amy, I am not stupid to kill myself or throw myself over the balcony..." He chuckled and got back to her phone...
"I hope you are not texting Pascal!!!!" I said in a commanding tone and she just shook her head..
"You know he doesn't deserve you...." I sighed...
"Where I come from I am used to screams at night, gunshots, riots that I didn't realize how much I had missed a peaceful night....The night is calm and peaceful but I am still afraid..."
I couldn't understand what she was saying....Before I could say something, she continued....
"I am in a classy apartment and as usual I am up at 1am...Scared out of my wit, crossing my fingers, praying to the heavens that they keep him safe..."
"What do you mean???" I was confused....
"When my parents died, my brother Andrew was the most affected," She turned to look at me and her eyes glimmered with watery tears,"We thought he would heal but he didn't...He drowned his sorrows into drugs and became a troublemaker around the neighborhood...We took him to rehabilitation but he ran away...All I do is pray that God keeps him safe...Everytime I hear a gunshot I fall on my knees and pray that it's not him...Sometimes he knocks at my house at 1 am and I am always there awake waiting for him..."
I could see the muscles of her chin tremble...Sadness travelled to every part of my body...
"I always call him everyday at 1am, at times he picks, at times he doesn't but I will never give up on him...I have tried sleeping through a quiet night but my fears wouldn't let me..."
I wrapped my arms around her from behind and placed my chin on her shoulder....
"Everytime he doesn't pick up the phone, I always called Pascal and he knew the right words to tell me..Right now I feel so alone..." I felt droplets on my arms and I knew it was her tears...
"Whenever he doesn't pick up the phone, call Amy and he will tell you the right words you want to hear...You will never be alone I promise..." I squeezed her a little tighter....
Holding her like that drove me crazy, I didn't want to let go...
She tilted her head and rested it on mine....
"They say when you hug a girl like this, she feels better..."
"And they said when it's cold don't be so close to a girl...I can literally feel little you on my ass..."
She dropped my hands and took a few steps forward....
"The things you say Arya... " I chuckled but she was just silent....
I turned her around to look at me and she was gloomy...
I moved closer and cupped her face,"Smile for me beautiful lady. will you eat ice-cream when you are gloomy???"
"Why do you do this things???" She whispered...
"What things???"
"Why are you always there when I need someone to be there???Aren't you afraid I will fall for you because you are perfect????"
I raised my eyebrows in surprise....What was she talking about???How do I tell her I have a girlfriend???
"Why will you fall for me???"
"If you don't want I fall for you then stop being so perfect...." We silently stared deep into each others eyes and I am sure I got lost in them...
It was a very beautiful feeling....There are words and some emotions that can only be understood through the eyes...
She turned her head away and dropped my hands from her face,"I will go back to sleep."
She begun walking away when I grab her hand, "Put on a boxer and find me in the kitchen...I have some ice-cream tubes in the fridge...."
"Okay..."
When she got into the kitchen, I held her waist and lifted her to the counter...
"Here..." I handed her a bowl of ice cream and sat beside her...
She crossed her legs and begun eating silently...
"Arya, I wanna know your life...Live and experience it..."
She looked at me all surprised before she replied,"You will run away Amy...Your life is beautiful and perfect..."
If only she knew how lonely and sad it can be at times....
"But my friend here will guide me..."
"Have you ever played Never have I???"
"Yeah in Campus..."
"Never have I been on a plane..." She started...
"What???" I almost choked on my ice cream...
"Not everyone is lucky like you..."
I hope you to travel with you in our private plane...
"Never have I ever had ice-cream on top on a counter with a female friend..."
"Dude, that's weird...Are you for real???I should introduce you to Jackie,we even eat food on top of our roof..."
I laughed at the expression on her face....Arya was back...
"What if you fall???"
"Life is all about risks..."
"Never have I kissed a girl..."
"Do you want to kiss a girl???" I asked shockingly and she just laughed...
"Don't act surprised...No don't be holy, every girl is bis*xual some just tame theirs...That's why we call each other sweet names and all touchy touchy..."
"So you would kiss a girl???"
"Why not??? But I am not a lesbian I just want to feel if it's different..."
"You are crazy Arya..." I shook the dirty thoughts off my mind...
"Are you dating, married, divorced, widowed because a hot attractive perfect guy like Amy cant be single???"
"Yes...Yes...No...Yes...I mean none...I haven't dated for three years...." I lied...
I didn't want to tell her the truth....I was afraid she would distance herself from me...Ethan was the one dating, not Amy...
She placed the back of her hand on my head with a spoon on her mouth...
"Nigga,"She removed the spoon from her mouth,"Are you g*y???"
"What???" I spat the ice-cream that was in my mouth,"Why would you think that???"
"You can't own such a classy apartment and be alone...It's not bad to be g*y, the society doesn't judge nowadays..."
"Take that back..." I scooped ice-cream with my hand and applied it on her face...
"No!!!" She took her bowl of ice-cream and placed it on my head...
Before I could react, she was off the counter and running towards the corridor...
"Stop there you tiny being..."
"No I won't...." She made faces at me..
Poor girl before she could decide on which room to hide, I wrapped my arms on her waist from behind and lifted her off the floor...
"Put me down!!!" She tried tickling me but I spun her around....She was so light that I didn't feel like I had lifted someone...
"Put me down Amy, I will throw up...."She laughed...
The moment I placed her down, she knelt down and lied on the floor....
"The whole world is spinning, everything is spinning...."
I lied beside her and looked at her as she made crazy expressions....
"Amy, you are also spinning..." She said looking at me...
I was lost looking at her only to realised we had fallen asleep on the floor.The attractive thing in a woman is to be able to always make you happy....
I carried her to bed and wiped the ice cream on her face with a wet towel....
I also got into bed after cleaning my hair and dozed off the moment I lied my head on the pillow..I was extremely tired...
The next morning when I woke up, Arya was sleeping on top of the pillow fort...Her legs and hands were on top of me and I had wrapped my arm around her waist...
A/N Do you think Ethan should tell Arya the truth????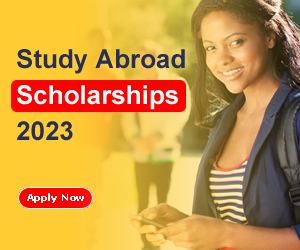 Wants to study in Canada? Checkout this ongoing scholarships in Canada
Ebonystory.com
Views (16456)
Likes (17)
Comments (14)
Rating (4.71)