My only addiction - Episode 13
See all episodes here »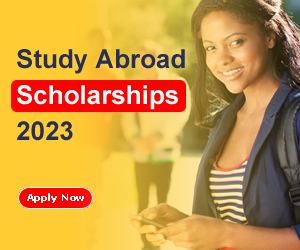 Ethan's POV
I couldn't help but feel guilty...She didn't deserve all the lies I have been telling her...But at times you need to be a little selfish, I get to be myself with her and I don't think am ready to give up on that....
"You won Amy..." I wasn't even excited to win...I know she lost intentionally to make me happy...
"I know you lost intentionally???"
"Was it that obvious???"
"Yeah..." I replied dryly and threw the controller on the floor...
"Why are you sad and stressed??? Tell me maybe I can be able to help???"
"Trust me Arya, it's not that serious..."
"I thought we are friends.."
"I got this Arya...Trust me..."
"Why don't we drink??? I feel a little tensed up too..."
"Are you sure you can handle a glass of wine???" I teased her and she ended up slapping my arm...
"Douchebag, yes of course...."
"Then let's go drink and see who passes out first???" I suggested and she clapped her hands excitedly...
"Let's do this Amy...."
I took two bottles of wine and whisky from the custom bar cabinet and took them to my room....
"Are you ready Miss Arya to lose???"
"I am ready to tuck you in when you pass out..." She lifted her glass up,"Shall you???"
Before I could even sit down properly, she downed her drink and earned a wide-eyed look from me...
"Are you kidding me???"
"Let's do this handsome..." She winked...
We felt like using glasses was a waste of time and decided to drink from the bottles instead....I had this urge to tell her everything that is eating me up...
"Arya, I wish you know how much I hate my dad..."
"Why???? One should never hate their dads...I would do anything to bring mine back to life...Life is never the same without them cute eyes..." She rested her head on my chest...
"He doesn't support my dreams...I feel like he loves my brother Troy more than me..."
"Parents always want the best for their children...Each parent has his or her way of loving their children...Never hate your parent, because the emptiness that you feel when they leave can never be replaced by anyone..."
Arya always knew the right words to tell me ...
"Why are you always calling me funny names??? Edible, cute eyes...."
"Because you are the most handsome man I have ever seen...How can you be rich, handsome and adorable???" She intertwined our hands, brought them to her lips and kissed them...
She pulled away from my chest and looked at me all gloomy...
"Do you know what???" She hugged her bottle tightly....
"What???"
"I was mad and jealous that you were talking to another woman earlier...."
Why would she be mad and jealous??? There is nothing between us...
"You have cute lips you know..." She giggled....
She had begun getting drunk and acting crazy...She held my lips between her fingers and begun talking to it, "Hello cute lips, do you want I kiss you???"
She quickly pressed her lips on my lips and looked away shyly...
"I didn't ask for his consent. Shhhh!!!don't tell him..." She said to herself...
I tried not to laugh but I couldn't help it....She was crazy..
"Why are you laughing at me???" She begun crying, "Am I ugly???"
"Arya I think you have drunk enough..." I grabbed the bottle from her....
"You are so handsome Amy," She wrapped her arms around my neck, "Can I kiss you???"
My emotions were everywhere....
"Arya, you are drunk...I think you should lie down..." I tried to pull her back but she refused...
"No!!!!" She rested her forehead on mine,"I want to be here so close to my cute eyes...."
What I felt was so powerful that I couldn't control it.. It was taking over every ounce of my being.
I wanted to pull back but I just froze there.
Her lips brushed mine and I just felt breathless...She kissed me and I kissed her back with urge I didn't know I had before...
At the back of my mind, I knew I was betraying Ivy but I didn't want to stop...
Our lips parted so as we could catch our breaths but I felt I needed more...I felt like I was being starved something sweet..
"Amy, I will fall for you..." She laughed, pinching my nose....
"And I want to keep kissing you..."
I flipped her over and continued from where we had stopped...I kissed her hard, messy and passionately.....
I was drowning in this heat between us and I loved it....My hand on her thigh begun moving higher and in seconds it was inside her inner thigh nearing the honey jar...
I wanted to move farther when she began trembling....I pulled away and notice her face muscles were tensed....I rolled over, still tangled and continued kissing her...
"Stop please...." She pulled her head back, "Stop tempting me Amy...."
"I am not tempting you, I want this too...."
"What will we be after this???" Her eyes were filled with tears....
"But...."
"I will go rinse my face Amy....I don't want to be addicted to something I can't have..." She stood from the bed and staggered to the bathroom...
I lied on the bed, smiling foolishly as I felt my lips against my fingers when my phone began ringing....I decided to ignore it but it wouldn't stop irritating my ears....
I angrily reached for my phone and it was Jack calling...
"What???" I yelled at him...
"Have you seen the link I have sent you???"
"What link????"
"Just check it out bro and don't do anything stupid..."
"Okay..." I hanged up....
I clicked on the link that Jack sent me and staggered back....I was momentarily speechless in shock...
Fashion guru and model Ivy Alvaro was seen been cossy yesterday with her ex boyfriend Mark Lava in a party that was held at LA's eligible bachelor fashion designer Jonas Cluster's penthouse....Has the hunk Ethan Marcias being dumped???
How dare you Ivy???? I felt like my whole body had turned dark and was dazzling with fury...As I looked at the photos, my eyes blazed with anger...
Hypocrite!!!! Is this the game you want we play???? I am the master player Ivy and no girl messes with my ego like that...
I smashed the phone against the wall and clenched my fists so hard that I felt pain....
I stormed inside the bathroom and found Arya looking at herself on the mirror...I roughly swirled her around and snaked my arm on her waist...
"What are you doing???" She looked confused...
I pinned her on the walls and trapped her between my arms with hands pressed against the wall....
"I want you!!!!." I ordered....
A/N I will be happy if you vote on this story, share and comment...I love you all so much...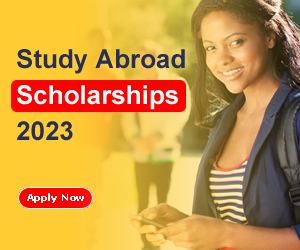 Wants to study in Canada? Checkout this ongoing scholarships in Canada
Ebonystory.com
Views (17360)
Likes (31)
Comments (35)
Rating (4.83)