My only addiction - Episode 7
Chapter 7
See all episodes here »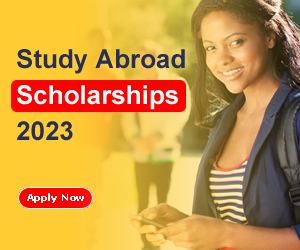 Ethan's POV
I felt my heart skip a beat...How was I going to get myself out of this one????
"Amy I asked you a question???" She asked politely....
"Ummmm....." I stammered as words got stuck in my throat...
Ethan Marcias you are a dead man...
"How comes you are awake??? I thought you had passed out..." I rubbed the back of my neck awkwardly....
"I am feeling slightly better but this headache is killing me..."
"Lets go I get you some painkillers and food...I saw the pizza is untouched..." I tried to get hold of her hand but she drew it back...
"What are you hiding??? Who have you contacted with my phone????" She asked in a commanding tone....
I wish I could disappear...
"No one..." She tried to grab the phone from my hand but all in vain...
"Amy, give me my phone....This is not funny anymore...." She thundered that I flinched...She was short but dangerous....
"Here...." I gave it to her and closed my eyes...I didn't want to see the look on her face....
Just as anticipated, I felt a hard slap on my cheek....
It's not what I expected, at least she didn't drown me in the bathtub....
I slowly opened my eyes, rubbing my cheek....
Her eyes were blazing in fury, if looks could kill then I would have been dead by now...
"How dare you???" She asked between closed teeth....
Arya's POV
I woke up to go to the bathroom when I realised I was in a bathrobe...The last time I checked, I was naked in Ethan's bathroom....
He saw me naked...I covered my face embarassingly..How could I be reckless??? I should apologise to him...He is probably mad that I intruded his privacy...
I won't hear the end of it....I slowly walked into his room, holding my ears when I heard him talking angrily in the bathroom...
Did I break something???? Arya you are a stupid girl...I tiptoed into the bathroom and realised he was arguing with someone on my phone....
What if he is a terrorist or a drug dealer and he is making deals with my phone????
The moment I checked the call log, surprisingly he was arguing with Pascal....
"How dare you???" I asked between closed teeth...
"I am sor....." I lifted my hand and rolled my eyes at him....
I dialled Pascal's number and received a string of insults..
"Why are you calling me a wh*re???"
"You are not a woman enough, you gave your boyfriend the phone to insult me..I wanted to get back together with you but you ain't worthy...Not only are you clingy and too available, you are also cheap..." He yelled and hanged up....
"Who gave you the right to call my Pascal????" I shoot daggers at him with my eyes...
"I am sorry...." He whispered, looking down...
I though I would apologise for the slap but after all he deserved it.....I didn't expect this from him, I thought he was a nice guy...I guess I was wrong...
"He wanted to get back with me but congratulations Amy you blew it...." I yelled...
"I am sorry okay," He begun shaking me, "When I saw you lying helplessly in that bathtub I felt angry...No man should make a woman cry and drink herself to sleep especially in a bathtub..." He yelled back...
"But it's not your business...You don't know me Amy so stop acting like you care...It's my business..."
"Fine...." He pushed me back that I almost fell on my butt,"It's not my business, why should I care thou..."
"I will call Pascal and you are going to apologise...."
I dialled Pascal's number and when he answered I begun sobbing....
"Pascal, am sorry love....Please forgive me..."
"No, you are cheating on me..."
"I will do anything to make you believe me...I will even beg on my knees....You have been there for me since my parents died...You have been my strength, I can't lose you..." The tears were uncontrollable....
Before Pascal could reply, Amy snatched the phone from me...
"Enough...." He disconnected the call....
"What's wrong with you????"
"No,what's wrong with you??? Why are you acting so desperate??? He said you are too available are you not proving that???"
He seemed disgusted to even look at me...
"Why do you care????"
"Women know their worth but looking at you all I feel is pity...If a guy doesn't want you even if you cry blood or beg he will never be yours...But it's not my business....I thought you treasured your self respect but I was wrong..." For a moment I felt like was receiving scolding from Nick...
"I treasure my self respect...."
"It's doesn't seem so..." He took my hand and placed my phone on it.
"Call him, make a fool out of yourself...Let's see if he will take you back...A guy who calls you a sl*t doesn't respect you...But what do I know Arya Almasi??? If you feel hungry, come eat...Or fill that bathtub with water again and fall asleep in it drinking...There are many bottles of wine in the custom bar cabinet..."
I wanted to be mad at him but deep down It was the bitter truth...Nobody has ever been so real with me not even my brother or my bestfriend...It really made him so adorable..
He walked out of the bathroom and I heard him slam the door on his way out of his room....
I tried to convince myself Pascal is different but Amy's words kept proving me otherwise....
I should talk to my brother Nick, I need his wise advices more than ever now...
Just when I was about to call him, Jackie's name appeared on the screen...
"What is it Jackie????" I asked she moment I answered the call but she couldn't stop laughing....
"What is it???? I am in the mood for some good news now..."
"Pascal....." She could barely speak because of her laughing..
"Come on Jackie, tell me what Pascal has done before I tell you what crazy thing Amy did..."
"Pascal proposed to Julia, to be his girlfriend infront of their colleagues today afternoon but the girl said No...She said she couldn't betray you..." I fell on my knees not believing what I was hearing....The tears now became unstoppable...
That's why he wanted me back, he got rejected...
"Short woman, are you still there???" I heard Jackie shouting from the other side of the line...
"I can't believe he would do that..."
"At least he got a piece of his own medicine...I wish Julia would have slapped sanity into him..."
"He called to take him back???" I said dryly and disappointed...I thought he had realised his mistake...
"I hope you didn't say yes???"
"Amy actually insulted him and I slapped him thinking he came between me and Pascal..."
I felt an odd feeling of guilt and sadness washing me over...
"Give him a kiss on my behalf...Wait a minute you slapped him???"
"I regret it now, that jerk deserves it....He is an a*shole..." My blood begun to simmer with rage and anger...
Amy was right, Pascal didn't respect me...He didn't dump me because I was too available or clingy, he wanted to be with Julia...
How foolish of me???Amy must hate me now....
I immediately deleted all the photos of Pascal in my phone and got rid of that stupid wallpaper of us two....I dialled his number and before he could speak I gave him a piece of my mind...
"You are a good for nothing...You are a waste of human flesh...Never look for me, woman eater..Casanova...My boyfriend was right about you are a loser...Ungrateful man..." I hanged up before he could say anything and blocked his number...That felt good...
"Wow those were pretty mean words you said there..." I turned around and saw Amy leaning by the door...
His appearance was attractive...It bet both men and women are always swooning at the sight of him no matter their sexual preference.
He ran his hands through his hair and it was perfectly messy....
"I warmed the pizza, come we eat..." He beamed, he didn't look angry anymore...
I got from my knees and ran to him...I covered his mouth and kissed him hungrily....
I thought he would kiss me back only to be pulled back...
"Don't do that...."
. .
Read "
Innocent Obsession
" by the same author (
Fideh Mwangi
)
.
All episodes of this story can be found here >> https://www.ebonystory.com/story/my-only-addiction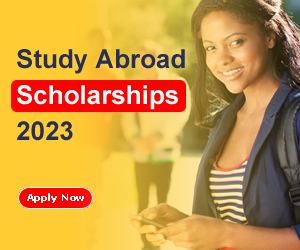 Wants to study in Canada? Checkout this ongoing scholarships in Canada
Ebonystory.com
Views (17409)
Likes (20)
Comments (24)
Rating (4.75)