My only addiction - Episode 11
See all episodes here »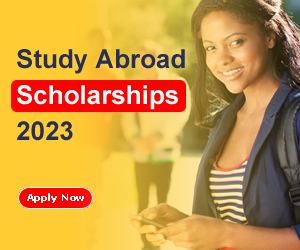 Ethan's POV
It felt really awkward and I didn't know what to do....So I closed my eyes and pretended to be asleep....
"You are a bad actor Amy...."
"Why are you up so early???" I faked a yawn..
"Your acting skills are so terrible...Your face muscles were so tense..."
She pulled away like half of her body wasn't on top of me....
"Arya my body is so sore....How do you sleep like you are in a karate class????"
"I forgot to tell you, I sleep so horribly...I am not the type who sleeps like statues at night..."
"Go get ready, I am taking you somewhere...."
"Where????"
"Just go get dressed Arya...." I kissed her on the forehead and left for the bathroom....
I stood under the icy cold shower water, my hands on the glass trying so hard to shake Arya's thoughts off my mind....As every second passes by, I can't stop thinking about her....
"Arya get off my thoughts...." I breathed out and begun scrubbing my body...Every time we were so close, every nerve in my body suddenly flew at one spot..
When I got out of the bathroom, I found my phone ringing...It was my mom....
"Hey mom???"
"Don't you love you mom anymore??? You haven't call me since you left the house..."
"I am sorry mom, I have just been busy.. I will come visit you in your office soon..Kisses.."
"Wait don't hang up, your brother wants to talk to you..."
"Hey bro????" Troy said excitedly...
"Whatssap???"
"You have gone Mia...Do you care we grab some beer tonight??? I just closed a huge business deal..."
"I am out of town bro but as soon as I come back we will party..
All episodes of this story can be found here >> https://www.ebonystory.com/story/my-only-addiction
. Congratulations on your business deal, Jordan must be very proud. Later..."I hanged up....
I walked into the closet and when I was about to start getting dressed my phone began ringing again...
"Can't I dress in peace???" I groaned...
I carried the clothes and shoes I was to wear in my hands and went back to the room..I threw clothes on the bed, the shoes on the carpet and sat on the bed..
I took the phone on my hand and Ivy's name appeared on the screen...
"Hey Ethan???" She said my name so seductively...
"Hey gorgeous, what's up???" I slumped on the bed, my arm behind my head...
"I miss you so much...I am so lonely without you..My bed is so cold and I don't have anyone to wrap their arms around me..Can't you come to visit me???" She sounded low and sad...
"My love I would love too but I can't miss practice...I will hold you so tight, kiss you until...."
"Amy, I have nothing to wear..." Arya slammed the door open, interrupting me..
I felt like my heart stopped beating for a second...Instead of disconnecting the call, I dropped the phone...
"Arya, what are you doing here???" I gave what I think looked like a smile and sat upright nervously...
"Do you have a long t-shirt I can wear as a dress???"
"Yes,no,yes,I don't know...Of course yes..." I stammered, looking at my phone...The call was ongoing....Ethan you are a dead man...
"Are you okay???" Arya asked, moving closer.
"Don't come closer..Just go into the closet and look for something you will wear...." I said almost in a loud voice..
"Have you seen my earring??? I think I dropped it on the bed as we were sleeping..." She chuckled..Why does she talk too much??? Ethan you are definitely getting dumped today...
"Go get dressed, I will look for the earring and bring it to you.. " I faked a smile....
"No, I will look for it..." She walked closer and closer towards me and my heart begun pounding dramatically....
"I can't see it Amy..." She cried out, standing on top of the bed...One moment she is throwing the pillows on the floor, the next she is on top of me....
There was no smile on her lip only a hot intensity of her gaze that left my heart beating a hundred notches faster....The unfamiliar emotions were back again making me forget how to breath...
"Sorry, I guess something tickled my foot and I jumped losing balance..." She whispered and I nodded wordlessly looking at her lips...
"You are really so handsome..." She run her hands through my wet hair....
Don't kiss her Ethan..My mind warned me..I wasn't used to what I was feeling and I couldn't control it....I leaned in ready to kiss her when someone yelled my name....
"Ethan, who the f*ck is that????"
Sh*t I forgot!!!!!I was on a call with Ivy...I pushed Arya aside, took my phone and went to the bathroom...
"Hey love????" I rubbed the back of my neck awkwardly....
"Who is that b*tch you were talking to????"
"It's just a friend...." I stammered....
"Who is leaving her earring on your bed...I heard everything fool...You are a stupid good for nothing player...You will never change...."
"Love, it's not what you thin....." She disconnected the call.....
"How do I get out of this mess???" I bit my nail nervously...
On one side is Arya on the other it's Ivy....
I rinsed my face but my emotions were still jagged....
You can do this Ethan....I tried to console myself but nothing changed...I was still nervous..If Ivy dumped me, the media will be on my neck with questions...If Arya knows the truth, she will hate me...What do I do????
"Amy, are you okay???" Arya knocked on the door,"You look tensed..."
You can do this Ethan, I mean Amy...Just act natural and calm.. You lie so good, you got this..
I opened the bathroom door and faked a sad face,"Sorry about earlier... That's was my big sister and she is so protective of which girl I see..."
"Only that...I was worried that something had happened..." She sighed and hugged me,"I am glad you are okay.. "
How is she so calm??? She doesn't suspect anything...Any other girl would have been so inquisitive....
"Come I have an idea on what I will wear..." She took my hand and pulled me to the closet...
"I will wear this black t-shirt and this belt..." I almost choked on my saliva...Those are Ivy's clothes...I feel like a bell been hit on both sides....
"I don't like them..." I grabbed them from her and threw them on the shelf....
"Here.." I handed her my grey t-shirt and a new pair of boxer,"I will buy you some clothes on our way there...Get dressed now..." I pressed a kiss in her forehead and left before she could say anything....
That was close..I sighed...I quickly got dressed and lied on the bed waiting for her to be ready..
"I am ready Amy..." She said in a bored tone..
"Why are you sad??? You look so beautiful..."
"But I look lame and I don't have shoes to wear...I don't feel like wearing heels..."
"You will wear flipflops then we will pass by a boutique and I will buy you shoes..." I grabbed my leather jacket from the bed and dragged her from the room...
There was a weird tensed silence between us as we drove to Jack's place....
"What's the emergency???" I found Jack waiting for me at their parking lot...
"I need to change cars....I can't drive around with mine...."
"And who is that girl???" He waved at Arya who had sat silently in the car and she waved back...
"Is she your comfort before Ivy comes back???"
"Shut up, she is Arya my friend."
"Here,"He gave me the keys,"you have to take the Range rover....my Mercedes has gone for servicing..."
" I owe you one buddy..." I squeezed his shoulder and walked back to the car...
I always envied Jack...His father supported his dreams and they had the best son and father relationship one would dream off...
"Arya, come we have to go with another car...This one has some mechanical issues...." I unbuckled her seatbelt and helped her out of the car...
"Arya, I am Jack nice to meet you..." Jack outstretched his hand...
"Pleasure all mine..." She shook his hand and intertwined our hands,"Shall we go now???"
"Yes gorgeous..." I brought her hand on my lips and kissed it...
I could see a blush creeping on her face...
"I need details later buddy..." Jack whispered into my ear before getting into my car...
A/N Wasn't the chapter intense?????
. .
Read "
Binded by friendship
" by the same author (
Fideh Mwangi
)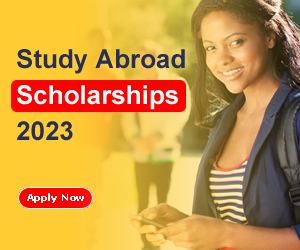 Wants to study in Canada? Checkout this ongoing scholarships in Canada
Ebonystory.com
Views (17085)
Likes (17)
Comments (12)
Rating (4.78)