My only addiction - Episode 14
See all episodes here »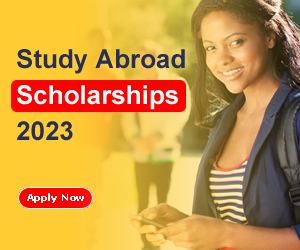 Ethan's POV
One moment I am looking at her and the next I am pressing my lips on hers....I grabbed her body as we kissed and I couldn't get enough of it...By each second, I wanted more....
We kissed for what felt like eternity when I finally pulled back...Our breaths were rough and fast...
"Can we have s*x???"
"What??" She breathed out....
I ripped her t-shirt and her eyes widened...I slipped my hands inside the ripped t-shirt and c*ressing her back before unhooking her bra...
"What are you doing???...."She stared in confusion but I didn't care..
I did it....I had s*x with her...I didn't care what she felt or wanted...The anger inside me was poison and Arya was the drug to make me forget it..The passion inside me was like fire...Electrifying and intense
I slowly placed her down and put on my boxers and jeans...
I opened the faucet and rinsed my face and hands as she stood there her hands on her breasts....
I took a bathrobe from the cabinet and covered her up....
"You are the best, that was amazing..." I kissed her deeply...She just nodded as if her voice had stuck on her throat...She was still under my effect...
"You should clean up and rest...I will be back soon..." I pressed a kiss on her forehead and left....
I didn't feel guilty or ashamed, I loved it...I loved every bits of it and would do it all over again....
I drove over to Jack's place and found him playing FIFA....
"Hey bro???" I slumped on the sofa beside him....
"I expected you to be mad but you look the opposite..."
"She will have her fun and I will have my fun...You know I don't let girls break me..."
"What did you do Ethan Marcias????" His eyebrows rose a fraction...
"Can I have beer first???I am tired and drained...."
"Okay..."
When Jack went to get the drinks, I could help but think about intimate moment we had together with Arya.It was sending wild tremors along my nerves...Does she know I gave her a hickey on her left breast???That's a mark to remind her that she will always and only be mine....
I was getting addicted to her and wanted her to myself...
"So where is the Arya girl???" He asked as he handed me a beer can ...
"She is probably sleeping or drinking or....I don't know bro..."
"What????I thought you guys were going to have fun and that's why you took my car...."
"I want to make her my other woman....Ethan Marcias' other woman...."I smiled evilly...
"What about Ivy????"
"Who is Ivy????"
"Stop joking around Bro....You know you can never dump her...The media will be on your neck...."He said in quiet emphasis....
"She will still be my girlfriend and Arya will be my other woman.Then no more one night stands."
"What if they find out???"
"Maybe you tell them...To Ivy I am Ethan Marcias..To Arya I am this rich guy who works in an office Amy....Boom!!!" I said excitedly...
"You are losing it Ethan...."
"Strategy my friend...Shall we drink and play or are you going to keep talking about those two???"
"You will never change Ethan....."He shook his head....
"Blame this on Sofie....She came between me and Troy...I tried to be slightly faithful to Ivy but she is just as bad...No girl deserves my love....All they need is money, classy car,good dick and attention....I am good at faking affections and acting like a perfect gentleman..."
Rage and disappointment tore my heart just thinking about Sofie and her betrayal....
"Be careful that you never meet a girl that will make you fall in love like crazy and forget why you despise girls so much...."
"All they do is cry and seek attention...I am there for the fun and publicity...That's why I date famous models...."
"Is Arya a famous model???"
"No but she is different and I love different...She loves FIFA, she is crazy, funny and very weird...With her I am happy...I feel like she understands me...."
I felt breathless just talking about her ...The girl who has taken over my thoughts...A smile touched my lips just thinking about her....
I can't forget how electrifying her lips were on mine....
"Dude, this Arya girl is going to make you go crazy trust me..."
"Never...She will be the friend I ran to when lonely...."I quoted the word friend on the air...
"You are crazy...." He handed me the Xbox 360 controller and we began playing....
We spent the whole day drinking and playing FIFA that I hadn't realised it was almost midnight....
"Bro, I will have to go...I know Arya is worried sick...." I stood from the sofa and grabbed my car keys...
"Worried sick??? I thought you didn't care..."
"I have to keep my other woman happy...She already thinks am perfect. Before she knows it, she will fall for me like they all do..."
"Okay," He lifted his hands up in surrender,"I will walk you out...."
"No need, I know my way out...You didn't bring me...."
I turned around and walked away....Get ready Arya for more intimate moments between us tonight....
A/N What do you think about this chapter?????
All episodes of this story can be found here >> https://www.ebonystory.com/story/my-only-addiction
. .

Read " Bloody Fog " by the same author ( Fideh Mwangi )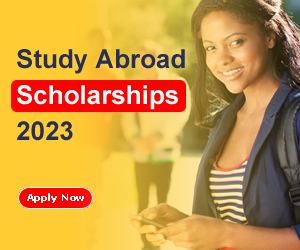 Wants to study in Canada? Checkout this ongoing scholarships in Canada
Ebonystory.com
Views (17711)
Likes (15)
Comments (9)
Rating (4.63)