My only addiction - Episode 17
See all episodes here »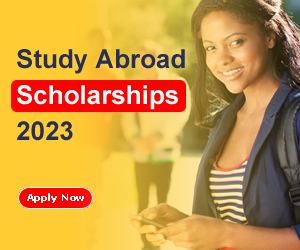 Ethan's POV
It was only one night and it felt like torture without her..Not only had Arya invaded my thoughts but also my dreams...I felt the distance between us pulling my soul out of my ribs rendering me breathless....
The apartment seemed so cold and lonely without her...I tried to play FIFA but all I could hear is her talkative sweet voice teasing me...
I miss you so much Arya Almasi..What are you doing to me??? What I feel is unusual for me...Please come back, forgive me for yesterday...I am craving for you..Just by thinking about you I am tormented by desire ..
I was lazily lying on the bed, wearing the bathrobe she had on earlier as I hugged the pillow she had laid her head on tight....I was longing for her...Everywhere I looked,everything I touched reminded me of her....
To make matters worse, I didn't have her number or else I would have called her..I searched for her on Instagram and Twitter and there she was looking all beautiful and innocent...I was tempted to follow her and apologise in her DM but I couldn't...To her I was Amy...Or I should try and create a fake account in my name and follow her???
Damn that bitch Ivy, she pulled Arya away from me...If she didn't call me before I got home and started threatening me about leaking our s*x tapes to the press and ruining my reputation I wouldn't have been so moody....I hate myself for hurting Arya and I hate Ivy more for making me mad....
C'mon Ethan stop acting like a teenager in love...Does she know what she does to me??? I am obsessed with her since yesterday...Her c*resses and kisses are like a drug I can't live without...
I pressed Jack's number and impatiently waited as it rang...Where is this son of a mother when I need him????
"Hey bro???" Finally he answered...
"I need your help..."
"Where are you???We are supposed to meet the new assistant coach in three hours..."
"Can you follow Arya on Instagram and tell her that Amy is sorry..." I know I sounded desperate but I didn't care.
"Are you crazy dude???? What will she think that you are not a man enough to to face her???" He began scolding me...
"I don't know what to do...I can't follow her with my Instagram account..She will know I am Ethan Marcias..."
"This is a bad idea bro...Just come to the field and we will think of less weird plans...."
"Okay..."I hanged up..
In the field, I tried to focus on practice but everyone around me looked like Arya,smelt like Arya and laughed like Arya.. I was going insane...
"Gather around everyone, I need to introduce to our new assistant coach...." The coach dragged me from my drugging insane thoughts...
I had already started walking towards the coach when my phone rang...It was Ivy...
"What???" I asked the moment I answered...
"I am sorry about everything I said yesterday, I was mad and lonely...I miss you baby..." She stuttered....
But I didn't care about that now, all I wanted is to find my Arya and patch things up...I don't know if I could survive one more day without seeing her..I had already hired a private investigator to look for her....
"I will talk to you later..And about the s*x tapes, you can leak them...I don't care!!!! My career might be ruined but I am a Marcias,a billionaire's son..." I hanged up before she could say anything...
By the time I got back to where people had gathered, the assistant coach had already introduced himself....
"Who is the guy????" I asked Jack...
"He is Nick..."
Why is everything associated with Arya following me???Her brother is also called Nick...Is the universe trying to tell me something???
We went back to our usual intense practice for about three hours when the assistant coach requested we gather around....
"Hey team, since it's my first day here I thought I should treat you with some cupcakes courtesy of my little sister.She will be here in a few.." He said and we all screamed excitedly.....
"Bro, so about the Arya girl????" Jack pulled me aside from the team...
"I hired a private investigator to look for her..."
"Just be careful you don't fall for her...You are going crazy. What happened????"
"Ivy threatened to leak our s*x tapes to the press...I was in a bad mood and I really said some mean words to Arya yesterday..."
"Your life is a mess bro...So what will you do????"
"I don't know...."
"Hey Ethan," I felt an arm around my shoulder,"come lets have some cupcakes plus I need a little favour...My little sister is a huge fan and wants to meet you..."
"Why not coach??? You know I would do anything for my coach..."
We walked to where his little sister and she was busy laughing with Ian and George..I am sure they were flirting with her...
Weirdly she looked familiar...The same petite body like Arya and also her bun looked like Arya's. Stop this insanity Ethan, what would she be doing here???She hates football..
I smiled sheepishly at myself and moved closer towards her...
"Where is this huge fan that wants to meet Ethan Marcias????" I boasted but when she turned around I almost had a heart attack...Arya!!!!
When she saw me, The phone she was holding slipped from her hand and crashed on the field..
All episodes of this story can be found here >> https://www.ebonystory.com/story/my-only-addiction
. Her eyes widened in shock, as she staggered back almost falling but Ian held her....
"Let her go!!!" I felt jealousy and anger drip from my words....
Arya's POV
After meeting Amy, I realised that prince charming guys are not I always believed and that bad boys are not identified by black leather jackets anymore....
I was still fascinated by Amy no matter what he did...Why could I not stop thinking about him???It was like he was controlling every inch of me...My body, soul and mind...
"Arya???" Jackie shouted excitedly, running into the bakery shop...
"What happened????"I asked in a bored tone...
"Jackie let me be the one to give her the news..." Nick said calmly behind her....
I walked out of the counter and approached them...
"What news????Why are you two so happy???"
"I got the job as the assistant coach..From today this guy is working with Harrar Hotspur...." Nick hugged me excitedly and I couldn't help but deafen his ears with my screams...Finally some good news after a long time...
"Our lives will change soon little lioness..." He lifted me off the ground and spun me around..
"I am so happy Arya..."
"Me too Nick..."
"What about me???" Jackie sulked and we didn't have a choice but to force Nick into a group hug....
After we pulled back, his hand was still on Jackie's waist. When he realised it, he rubbed the back of his neck weirdly....
"So I want you to make thirty cupcakes and bring them to the field...You know where Harrar Hotspur practice right????"
I nodded still smiling like a fool....
"Here and be there by three o'clock.." He handed me a white envelope...
"What is it???" I asked confusingly...
"It's a little gift to my little lioness...." He kissed me on the forehead, hugged Jackie and left the bakery shop....
"Check what's it there short woman!!!" Jackie jumped up and down excitedly...
"Calm down..."
"I don't have that patience..." She grabbed the envelope from me and opened it....
It was a bank account slip and a little note...
Nick had just deposited fifty thousand in my bank account....I could feel tears pricking my eyes...What did I ever do in my past life to deserve such a sweet charming brother???
"Read the little note short woman..." Tears were dripping from Jackie's eyes after reading it..
Dear little lioness
This is a little gift for you..Pay your house rent and shop rent and remaining money is for your upkeep...I always got you...
Regards,
The best big brother...
After I was done reading, we both hugged each other crying...We were lucky to have Nick in our lives...
"Do you now understand why I love that sweet brother of yours????"
"I love him too..."
"He always got us..."
"And we got him too always..."
"So are you excited to finally meet Ethan Marcias???He plays for Harrar Hotspur..."
"Of course not..." I drew back angrily....
"I am sorry my phone went off before you could see his picture but trust me you will fall in love with him the moment you see him...."
"I can bet on my life that I won't be interested or even moved...I have had enough with men..." I walked back into the kitchen ready to start making cupcakes ..
"Let's see if you will think the same after seeing him.." Jackie retorted behind me....
Was Ethan hot like Amy???? Did he have a rotten character like that lying handsome playboy... Arrrrggh!!!! stop thinking about Amy,Arya...
After I was done making cupcakes, I took an Uber to the stadium...When I arrived, I couldn't help but notice how hot and handsome the players were...
"Can I meet Ethan Marcias??? I am his huge fan..."I whispered to my brother...
"Asap!!!!Little lioness....Let me bring him to you..."He winked....
I was busy chatting with two handsome players when I heard a familiar voice behind me...Is that Amy???Stop being crazy Arya..He is probably in the office working...
"Where is this huge fan that wants to meet Ethan Marcias???"
I turned around curiously to see this Ethan guy who is making people around me crazy about him when I got the surprise of my life...
What was Amy doing in the field,looking like a footballer???Wait did he say Ethan Marcias??? What did he mean???
I staggered back almost falling when I felt a pair firm hands on my waist....
"Let her go!!!!" Whoever that man was cussed out....
"What's wrong with you Ethan???" The guy holding me yelled back...
"Why are you calling him Ethan???He is Amy..." I stammered....
"Are you okay???" Nick took my hands and helped me stand upright...
"Just fan fever.. I finally met my celebrity crush, I didn't know how to react..." I stammered....
"Do you want some water???"
"No big bro, can I go to the bathroom????"
"Sure just go straight, on your right you will see the changing room...Opposite the changing room..."
" Thank you..."
Ethan or Amy???What's happening??? What are people talking about??? Is Amy and Ethan the same person??? Does that mean he lied to me??? I was still in shock trying to comprehend what was happening.....
I begun feeling dizzy just thinking about it...
A/N Thanks you for the 26k reads my lovely people...I love you so much...My dear readers I have a simple request...There are parts of this novel that will be explicit and since it's not allowed in ebony story, you can read full episodes on wattpad...Explicit scene for chapter 14 is up on wattpad...those interested can check it out
. .
Read "
Bloody Fog
" by the same author (
Fideh Mwangi
)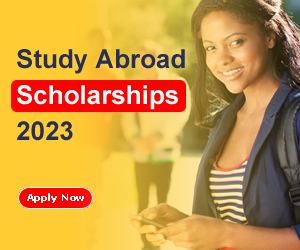 Wants to study in Canada? Checkout this ongoing scholarships in Canada
Ebonystory.com
Views (17838)
Likes (20)
Comments (18)
Rating (4)