Mirage - Episode 17
See all episodes here »
Noah:
"I can't freaking believe this!" I yell into the night as soon as I walk out of the club house. So just because she's angry with me she intends to get married to that Michael guy? Wait why am I angry? It's her business if she wants to marry him. I have the stuff I came here for. All I have to do now is study these documents and I am sure I will be able to know how and when the next drugs delivery will occur.
I enter my car and slam the door shut . I grip the steering wheel harshly as my traitorous mind imagine my peanut walking to the altar towards that Michael guy with a big smile on his stupid face gloating at me that he got my girl. My mind drifts to what would happen between them behind closed doors after the wedding ceremony. No no no no no. Okay, that's it. I can't think about it or I am going to kill somebody.
"Noah, just focus on getting chief behind bars." I tell my self. If I succeed in getting him behind bars, Minerva wouldn't want anything to do with me. I should forget whatever my heart is yearning for right? But how come the thought of this sudden wedding makes my throat close up and my skin break out in sweat? Maybe I am just worried about her, I should just call her and make her think this through. She might just be doing this out of anger
All episodes of this story can be found here >> https://www.ebonystory.com/story/mirage
. Marriage is for life and I know how much she dislikes Michael. She should think this through. I at least owe it to her to try and talk her out of this.
Talking to her is easier said than done though. I don't have her number so the only way to get to her is to go into the lion's den. Chief probably has the whole security looking out for me. Hell, if I manage to make it inside the house, Minerva might call security on me. Can I take the risk for her? Hell, yes. I don't even hesitate. I owe it to her. I kick start the car and zoom off into the city towards my house. I can't go to chief's house without being prepared.

Its already 11:57pm when I get there. I did waste few hours driving around town trying to come up with a good enough plan that wouldn't get me busted and will give me enough time to talk with Minerva.
I park my car blocks away and put on the technician coverall I bought minutes ago and grab the tool box I also bought. I don a face cap and check my self in the rearview mirror. I will pass as a handy man/electrician. I send a silent prayer to God for success. Both in convincing Minerva and in getting in unscathed.
I walk the rest of the distance to chief's house but don't go in immediately. I walk to the back of the house and find what victor described to me earlier. I had gone home to get my plan ready and imagine my shock when i found victor inside the house eating the pizza I left in the freezer and drinking coke. I was happy to see him though. He would be a lot of help these next few days in getting chief locked up. Now ivy already knows there's no need for him to be in Germany. His help is more needed here.
I breathe a deep sigh of relief when I find the pole distributing light to chief's house where victor said it should be. I crouch on the ground then place the weird device victor had me order on the pole. The device clings to the pole and light up. I dial Victor's number on video call.
"Boss." he says as a way of greeting and I nod my reply.
"I have placed the device thingy on the pole."
"Can I see?" he ask and I point the camera to the device.
"Looks easy. You see, I just needed you to place that device there to grant me access to their meter. I will just cut it off here and then ___" I know he's going to start speaking technological jargons soon so I shut him up.
"Less talking. More shutting" I say.
"Sure" he says.
"You know I was having so much fun in Germany before miss goody too shoes had me deported back. It was so fast. One minutes I was having the time of my life in Germany and the next the police shows up and arrest me for no reason at all and I was on a plane back to this country. Ivy sure can pull strings. She must be really angry though. I hope I don't lose my job like you" Victor grumble and I roll my eyes. He just can't shut up.
I am pretty sure ivy is furious with me but I am still wondering what she came to do here.
"Done. Now I can keep the light off for some minutes before the lights go back on. Dont know how long though. Good luck boss" Victor says and I snap back to task at hand.
"Boss, they just put out a call to get the light fixed. I diverted the call so now its your job" victor say excitedly after few seconds. I end the video call then slip the earpiece I can use to communicate with him into my ears before walking back out to the front of the house. I press the intercom and wait.
"Who is there?"a voice sound from the speaker.
"Light technician" I say
"That's fast."
"Umm we were expecting this light out so I was already on my way before I got your call." I say.
"What company do you work for by the way?"the voice ask and I pause.
"F & C" Victor's voice sound in my ear and for the second time I thank God he is back in the country. I say the name victor tells me and the gate click open.
Two security men meet me at the gate and I am patted down for any weapons. They even open my tool box to check inside. They don't find anything on me so I am guided inside the mansion. There are lights on inside the house.
"Every one is already asleep and the chief isn't home so there was no need to turn on the generator. You think you can get your work done in this darkness?" One of the men ask and I nod.
"Good. Peesam, escort him to the circuit breaker box or whatever. I have to catch some sleep. We have a busy day tomorrow" he says to the other man who nods.
"You can go get some sleep too. I can find it myself" I try to dissuade the guy with me but he just continue leading me. I have to lose him fast. I wouldn't want the light to come up when I haven't done anything. I look around and find the hall way clear of any other person. I quietly grab a big plier from my tool box and slam the metal end against his neck before he sees me. I catch his limp body then drag him to a corner. I quicklyretrace my ateps back to the living room then take the stairs one at a time as I speed towards Minerva's room. I pull the handle of the door open and bolt inside the room.
"Minerva?" I whisper. Its so dark in here. I turn my phone torch on and search the room but find no sign of her.
"I think he went this way.

Read " Intoxicated Romance " by the same author ( Ameh juliet )

. Another technician just came in and I think the one we let in is fake. Look for him!" I hear voices say outside. Shit. The company technician was fast. Minerva isn't even here. Where could she be by this time? I hear the footsteps move away and I quickly get out of the room. I walk quickly away from the room but nearly die of shock when I hear footsteps coming from my way from my front. I quickly turn back but see two men coming out of Minerva's room. They are surely going this way. I know I have been busted and prepare my self for the worst but suddenly I feel hands cover my mouth as I am pulled into a dark room. Oh not again!

So sorry for the delay guys.
Went to Benin for some school stuff and there was no light for days.
Promise to update one more episode today.
Thanks guys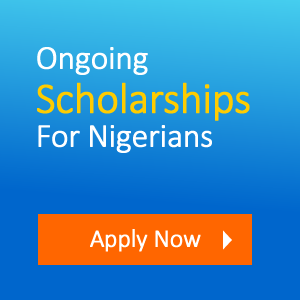 Ebonystory.com
Views (2833)
Likes (11)
Comments (8)
Rating (4.71)