The Emerald Chase - Episode 24
See all episodes here »
**** After a few people from the forensic department had arrived and taken care of the dead body, he led her into the car. "Lie still.. Let me fasten your seatbelt" he moves to her side and his cheek brushes lightly against hers.. He takes in a deep breath and stares at her... "My God Miss Arthur.. Why must you be so beautiful? Why do you make my heart race so?" He rubs his chest.. . Emerald closes her eyes and prays silently. "Oh God forgive me but I can't resist him anymore" She opens her eyes and finds him still staring... "I know your girlfriend might.." She begins. "Carol isn't my girlfriend.. She just wont let me be" he cuts in.. "Please kiss me Mr Adams" she blurts out and his eyes widen in shock. Emerald bites her lips.. Okay,Emerald, you're officially crazy.How can you be thinking of kissing when your arm just got stabbed?? Her conscience chids her. "Miss Arthur do you know what you are saying?" He asks praying to the heavens what he just heard was right. She nods nervously staring at his lips "yes... I...I..I've never been kissed before and I want to know how it feels... Please kiss me Darren please." His heart begins to accelerate wildly... Never had it felt so good hearing someone call his name like she just did..
All episodes of this story can be found here >> https://www.ebonystory.com/story/the-emerald-chase
. And she wanted him to be her first kiss!!.... Kiss her now before she changes her mind fool!! He yells mentally.... He moved closer and watched her shut her eyes waiting... Just before he places his lips on hers,tasting her.
******
Darren pulls away immediately his lips touches hers and caresses her face slightly.. She opens her eyes and stares at him.. "Do you really want this?" "Hmm" she nods nervously... "Close your eyes then" he whispers and she obeys.. He moves his lips to her earlobe and sucks on it lightly... She gasps and holds him tighter.... Darren trails his lips across her entire face,planting soft kisses on her forehead, eyes, nose, cheeks.. And when he gets to her lips, he slowly passes his tongue over her lips, wetting it.... He finally captures her lips in his and kisses her lightly. "Open up....allow me... Just let yourself go" he whispers with his lips just an inch from hers. He captures her lips again and kisses her slowly, carefully, savouring her sweetness. She hesitates at first but then she parts her lips more and kisses him back... Meeting him pace for pace, kissing him deeply until they pull back gasping for breath... Darren stares at her wet shiny lips and runs his thumb over them lightly... "How was it?" He whispers. She stares at him, speechless. Unable to say a word, she quickly turns away and looks out the window, fidgeting with her fingers.. Darren sighs and sits back behind the wheel and inserts the key into the ignition.. He spares her another glance before driving off...
*******
Throughout the drive to her house, there was an unusual silence.. Emerald couldn't help but keep stealing glances at him.. At a point in time, she touched her lips and smiled, reminiscing their kiss over and over again... It was beautiful.. Amazing... She felt butterflies in her stomach just like she read in fairtytales... "Is that your house?" Darren asks cutting through her thoughts. "No. The one painted white" she answers. He nods and brings the car to a hault..... They alight and walk together into the compound.... ******** Elvis was pacing anxiously in the living room when he heard the screeching sounds of a car... He looks through the window and sees his sister and a young man walking towards the door and he fumes... Before they could knock,he opens the door and slaps Emerald hard.... Emerald held her cheeks and stared at her brother in disbelief while Darren stood there shocked... "Brother..." "Don't you dare brother me Emerald!! You aren't even ashamed" "Listen man... You're getting it all wrong.. We....." Darren tries to explain when Elvis shuts him up. "You don't speak when I'm talking to my sister.... And to you Emerald.Tell me, how much did he pay you to spend the night with him huh!! Have you no Shame? And to think I was worried sick about you... I barely slept last night and you were having fun?!!!" "No brother... Please" "Shut up.....did you even stop to think of what I would be going through? I thought I had lost you too!!" "Listen.." "I said shut up young man...!!" "No..I'm not shutting up..." Darren screams and continues "your sister had gone to help a friend arrange a party for her boyfriend... That boyfriend happens to be my very good friend....

Read " Forgetting You " by the same author ( eliza )

. I don't know what happened but someone spiked her drink and she got drunk... I couldn't leave her alone.. She couldn't even tell me her address.. I took her to my apartment to spend the night.. This morning we were both threatened and decided to go check on a witness.. We got there and he was already dead.. We had to fight to save ourselves and she got hurt.. Just look at her arm...." He pauses and points to her wounded arm... Elvis's eyes grows wide when he sees the wound... "I bring her home safely to you only for you to be insinuating such outrageous things...... Take care miss Arthur and thanks for the help" With that, Darren turns and walks back into his car and zooms off..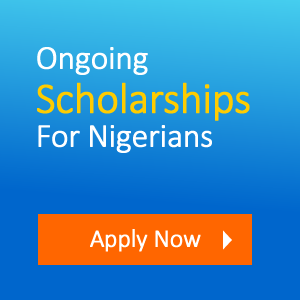 Ebonystory.com
Views (2232)
Likes (15)
Comments (22)
Rating (4.56)