The Emerald Chase - Episode 25
See all episodes here »
"My God Emerald.... I'm sorry... I overreacted.... I'm sorry" Elvis moves closer trying to take a look at her wound but she moves away and walks past him into her room. Emerald lays back on the bed pretending to be asleep when she hears the door open... Elvis steps in with a tray of food and water and sits by her bed... "I'm sorry Emerald.. . I didn't mean to hit you... I was so angry at the fact that you might have been happy somewhere while I was dying of anxiety.... I know you aren't asleep... Please say something". He sighs when she still refused to open her eyes... He glances at her wound and stretches his hand to touch it.. She suddenly winces and sits up.. "Sorry...let me just dress it up" he says and picks up the first aid box from the side table.. He unties the handkerchief around her arm and wipes the surface of her wound with a cotton.... He then sprays a little amount of spirit on the cotton and wipes it again.. She winces again.. "Sorry" he mutters and begins to dress up the wound..
Done, he looks up at her and touches her cheeks. "I made you some food...eat something please" She was quiet... "I'm sorry for hitting you... I was scared something had happened to you
All episodes of this story can be found here >> https://www.ebonystory.com/story/the-emerald-chase
. Don't stay angry with me for too long...common melanin" She suddenly frowns.. "I hate that name brother!" It reminded her of the days when she was a strip dancer. That was her stage name/nickname.... "At least I got you to talk" he smiles. "Hmm" "You know I love you right?" She nods. "Forgive me?" "Yes" she moves closer and hugs him with one arm... "When your wound gets healed completely, we will go back to that bank and we won't leave until they grant us access to dad's safe" Elvis tells her and she nods, feeling exhausted...
*******
A WEEK LATER TRUST BANK..
"After seeing this, will you still deny us access?" Elvis retorts showing the lady behind the counter a picture of their father... He had managed to get it printed from the video they had watched... The Lady sighs and stares at Elvis then back to the picture... There was an uncanny resemblance between both men... No two ways about it... "Okay fine... What's the safe number again?" "9501" he answers quickly... "Give me a minute" she dissapears into the far end of the room. She came back later few minutes later and handed over a tiny silver key to him... "follow me"
*********
IN THE SAME BANK.. RESTROOM..
"Hello, chief... Yes.. They are back again... I'm not sure but they have been granted access....what do I do then chief?..... Okay then.. Bye" he hungs up and walks out of the restroom.
*******
Emerald and Elvis stood in the large room full of safes and a big table at the centre of the room... Elvis smiles when he sees the safe number he was searching for. He walks closer, inserts the key and opens it... He suddenly frowns when he looks into the tiny wooden box... There was nothing.... "There's nothing here!" He exclaims. "What? But how?" Emerald goes to stand beside him and peers into the box..... "I can't believe this!" Elvis begins to walk out angrily. "No wait.... There's something" she touches the inner part of the box and smiles... You're so clever dad!!!.... She pushes her finger deeper and when she feels something, she pulls it out.... "see this? It's just a camouflage... To make who ever who opens it think it's empty.. Only a clever person can notice it" she smiles showing him a flat wooden box she had retrieved.... Attached beneath it were two CDs.. "Wow!!! I'm so proud of you dad!! Such cleverness" Elvis smiles and takes the CD from her and puts it in his pocket.. He locks the safe and they walk out..
*****
Outside, a man exits the bank as soon as they step out.... Occasionally, he would stop walking and pretend to be making a call so as not to call attention to himself...
********
Elvis frowns and stops walking.. He turns for the fifth time to find the same man a few feet's away from them, making a call.... Why did he suddenly feel as though they were being followed.. He shook his head and resumed walking.... Faster.. He suddenly turned again, just in time to see the man fishing out his phone from his pocket again... Something was definitely wrong.. "Emerald" he turns to her... "Stop walking" "Why?" "Do as I say!!" She rolls her eyes and obeys him... They keep standing at one spot for close to a minute and when he turns, he finds the man also standing at a distance looking into the sky...

Read " Forgetting You " by the same author ( eliza )

. He was right! "Someone is following us" he whispers and she turns but he pinches her hard. "Don't turn...." "What do we do? Why are we being followed Elvis?" "Probably the same people that killed our parents. Perhaps they found out that we survived... Just play cool and keep walking" He turned one last time and to his horror, two dangerous looking men had joined the other man.... One of them was tall and bulky... With a tattoo on his arm.. Elvis gasped.... It was the same man from that night their family got killed.... He could never forget that face nor the large,ugly tattoo he had... This was no coincidence. "Emerald we've been trapped!!"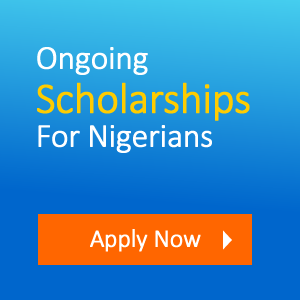 Ebonystory.com
Views (2395)
Likes (16)
Comments (19)
Rating (4.75)