The Emerald Chase - Episode 23
See all episodes here »
*** "Shall we?" Darren asks as they alight and head towards the uncompleted building.. She nods and follows him. ******** Stone grabs the man by his collar and pushes him to the wall.. He throws the knife at the other masked man who catches it with ease.. "Kill him Tyrone!" Stone orders and he nods... Tyrone takes three strides forward and lunges the knife into the man's chest,twice . He screams in agony as blood gushes out and he falls. ****** "Did you hear that?" Emerald says as she let's go off the door knob.. "Let's break in miss Arthur" he nods and kicks the door open... ******* They enter to find three men in the room with a man on the floor gasping for breath... "Shit!! My gun!" Emerald curses when she realises for the first time,she had gone on duty without a gun... She steps back as the men advance towards them... "I warned you to stay out of this Darren and you too pretty detective" "We can't let them escape Mr Adams." "So what do you suggest... We fight?" She nods. "Are you sure? I'm a man and I can manage to throw a few punches" She smiles "I'm more than capable to throw a few punches....." She trailes off when she felt a blow in her belly... She groaned and fell
All episodes of this story can be found here >> https://www.ebonystory.com/story/the-emerald-chase
. "Miss Arthur!!" Darren screams in horror at the sight... He turned his attention to the man who hit her and anger burned in his eyes... Taking two strides forward, he lands a blow on his face and he groans.. Soon, all three of them were fighting him... He heard a scream and turned to find one of the men on their knees writhing in pain with Emerald standing near him.. He smiles at her.. "Are you alright?" "Yes.." She smiles back and strikesl the man at the base of his neck with her elbow sending him unconscious.... She moves over to Darren's side and fights alongside him... The men were pretty strong but she wasn't going to let them escape so easily.... One of them throws a punch at her and she ducks grabbing his legs with her as she bent down.. He lost his balance and fell, hitting his head against the edge of the sofa... "Well done miss Arthur... You never cease to amaze me" he smiles at her in adoration.... One minute she looked so cute and shy and the other, she looked like a tigeress fighting for her cubs.. "Your phone please... I need to make a call.I can't seem to find mine" she says breathing heavily as she stared at the three men on the floor... She takes the cell phone and dials a number. "Yes? This is detective Arthur from the forensics department.... Yes... There's been a murder at oak street. House number 15. It's an uncompleted building... Yes thank you" she hungs up and moves over to the men to tie them up.... Unfortunately, one of them gets up abruptly and throws a knife at her. She manages to duck but not before the knife plunges into her arm and she screams out.... Darren rushes to her and the men use it to their advantage and run off... Her arm was bleeding profusely as she writhed in pain.... "Stay still please" he tells her and holds the knife that was still in her arm... "It's going to hurt... A bit" he closes his eyes and pulls the knife out of her skin and she screams..... Her screams of pain seemed to pierce his heart and he didn't realise when he pulls her to him,hugging and kissing her forehead... "It's fine now.. Shhh.. Please don't cry please" he pleads wiping a tear with his thumb.... He couldn't stand a crying woman. Emerald looks up into his eyes and notices his eyelashes... They were straight and long... She let's her eyes drop to his perfectly carved lips and she suddenly began to wonder what it would feel like to have him grab and kiss the living daylights out of her. "Stupid!!! Your arm is currently bleeding and you're thinking of being kissed!" Her subconscious yells... She shakes her head willing the thoughts to vanish. "You'll be fine. Relax" he presses a handkerchief to her wound and caresses her cheeks with the other. She shudders at his touch.. "My God... What's happening to me" she breathes staring into his beautiful eyes... She shakes her head and gazes at the limp body of the man who was lying in a pool of his own blood. "He's dead" she mutters as if realising it for the first time. "We couldn't save him Mr Adams.

Read " Forgetting You " by the same author ( eliza )

. We were late" Darren follows her gaze and sighs "Whoever did this must be very powerful.. How the heck did they even know we would be coming here?" "I should have given him police protection.. Why didn't I think of this?" "It's not your fault... You were only hired as my detective.. It's my job to provide my witnesses with protection. Don't beat yourself over this. Come,let's go out and wait for the ambulance to arrive.. You need to treat your wound" he says as he helps her up... She doesn't argue with him... As they walk out, Emerald turns to stare at the dead man again. She sighs and walks out the door.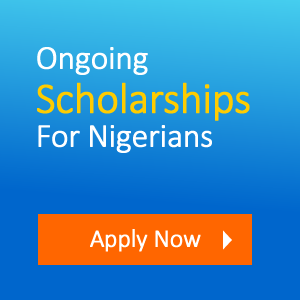 Ebonystory.com
Views (2134)
Likes (16)
Comments (13)
Rating (4.29)