The Dormitory (A Sequel) - Episode 17
See all episodes here »
"What's that mum?" Oyin asked looking soberly. She bent lowly and positioned her head towards her mum's own.
"Honestly, Oyin. I'm tired of this life. Your dad is dead," she said and tears streamed down from her eyes.
"What happened?" She asked looking shocked. She wanted to cry but held herself to confirm if she heard the words well.
"Errr......." Bimpe wanted to mutter a word and stopped halfway . They felt a sudden push on their car.
"What's happening, Oyin?" they gazed at each others quickly. The force continued pushing the car and they both screeched. The side Oyindamola sat on was being pushed. They were filled in fear, as Bimpe tried to open the door in order to jump down but it couldn't. They were stuck.
"Noooo!" They screeched immediately and the car tumbled into the bush. They rotated with the car in a clockwise manner down the sloppy hilly bush clearing the little trees till it fell into a swampy water with tree blockages. It continued sinking down the swampy area while Oyindamola hit the glass door repeatedly with an iron she got a hold of after so much scrambles. The glass broke, and she held it and struggled to come out
All episodes of this story can be found here >> https://www.ebonystory.com/story/the-dormitory-a-sequel
. She stretched her hands outward, held the tree and staggered out. She looked forward and saw her mother sitting on the floor. She made to run toward her, then held her step and looked into the hole she made through the glass of the car, and saw her mother lying haplessly; she looked dead as their was a gash on her forehead. She made to extend her hand and the car sank low into the swamp. She shouted and tears rolled down from her eyes. She looked back but didn't see her mother again. She became scared.
She scurried away quickly and kept running through the little path that seemed unending. She ran with the hope that she would come out of the bush to a busy express way and beg for help. The more she ran, the long the route seemed. She got tired but continued running, until she tripped, fell on the floor and started crying. She cried till she slept off.
She slept for too long amidst the howling of the birds and the cries of the animals. She was awoken by the sharp cries of the mosquitoes. She had been slapping herself countless of times after mosquitoes serenaded her and kept whistling in her ears. They had decided to devour her soft skin. She sat down and smoothened her legs with her palm and noticed bumps that had formed from the bites of the mosquitoes. It was dark already. The time looked like it was ten PM. Her stomach rumbled in hunger. She felt a sharp pain by the side of her tummy and cried mildly. She limped while she kept walking till she got tired and slumped to the ground.
***
"Ngozi, have you eaten your breakfast?" Her mother queried while she paced around the sitting room.
"Yes, mum. I have finished washing the plate I used."
"Good, meet me outside. I'd be there waiting for you. Be fast o, I don't want to be late to church today," she said and stressed the word 'fast' and added an 'o.'
While on their way back, Ngozi told her mum she wanted to stop at Oyindamola's house and said a Hi. Her mum rejected, saying they were running late and don't want any delay, "see, I'm hungry. I need to get home real quick and eat."
"Just a Hi, mum, it won't hurt a bit. You'll have the chance to meet her mother, finally, yunno?" She said.
"Yunno? Where did you learn that one from.

Read " Living In The Ghetto " by the same author ( Obinna Tony )

. You are a Nigerian, full blooded Lagosian, born and bred here. Don't form anything," her mother said and cackled. They both laughed and spared each other quick glances.
"Okay, I agree but we won't stay much there. Just greet and walk out," she said. Oyindamola nodded happily in an affirmation. She gestured and touched her mum to show appreciation while she drove through the traffic. Ngozi described the house for her mum and their car came to a halt at the shiny gate made with corrugated irons. Ngozi's mother honked countless of times but nobody opened the gate.
"....but they have a gateman. Maybe he is sleeping. Oyin always complain about him being absentminded while performing his duty."
"Okay, what do you want to do now?"
"Let me alight and knock at the gate to see if they will open the gate." Her mother hissed and drove off immediately, "you'll come back to see her later. I'm hungry." She gave her mother a look filled with sadness all through the minutes drive, til they got home and she walked down quickly.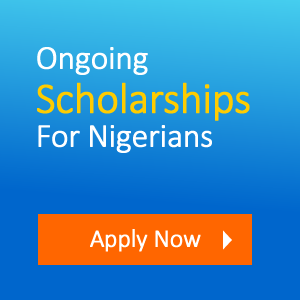 Ebonystory.com
Views (1465)
Likes (10)
Comments (9)
Rating (4.5)