Synder-Ella - Episode 31
See all episodes here »
DEDICTAED TO TWO SWEETHEARTS THAT WILL NOT LET ME SLEEP IN PEACE, PRISTIN AND SKYBAE..LOL
"So, is she like, your girlfriend?"
Peter scoffed, "Dad, please, enough with the questions, she is not my girlfriend." Peter blurted while chewing noisily on his rice and beans.
His father laughed and turned down the volume of the TV down. "You are eating like a glutton son, you are so lucky that you escaped."
"Yes dad, you have no idea what I went through in that cell . I missed mum's food. It was the thought of tasting her food once again that kept me alive." Peter replied, chewing,
"Idiot, food will not kill you one day son.: His father said, standing up. "So all those things the girl said is true?"
"Yes father. Henry is missing and I think he could be in any of those towns in the west and..." He stopped as his mother came in with Zichat who was now dressed in a clean towel which once belonged to his mother, she looked better and fresher.
"Wow, look at our beautiful guest." Said Peter's father, half –smiling at Zichat who kept blushing.
"Thank you very much Mr and Mrs Johnson, I really appreciate this hospitality."
"You are welcome darling, you are a life-saver, you helped our son from getting himself killed, we should be the one to thank you." Said Rina, Peter's mother.
"So, what is your plan son?" Asked the father, now sitting down beside his wife while Zichat sat on a separate couch.
"First of all, I need to finish this amazing meal before my brain can start booting."
"You have really spoilt this child Rina."
"Well he takes after you Sam." Rina replied her husband, "your brain doesn't work most times unless you eat first!"
Everyone in the room laughed.
"You are insulting me in front of our guest Rina." Sam said.
"No my husband, I simply told the truth," Rina replied, laughing.
"Anyway," Peter started, wiping his mouth with a napkin having finished his meal.
"Dad, you will need to take us around the town please, we need to Henry and Zichat's friend and we have to get back on time as quickly as possible."
"Yes, who else will take you if not me? But I even have a better plan, I will be taking some furniture with me, need to deliver to one of my customers in one of the towns, then we can show him pictures of your friends, he will help us. He is a farmer and a hunter, he will know the places to look."
"Thank you very much sir," Zichat said with a smile, she was beginning to feel like everything would be alright.
Hours later while both Sam and Rina retired for the day, Zichat and Peter were still in the living romm, discussing and watching TV.
"So your dad is a driver or a carpenter, which one?"
"He is everything." Peter said, laughing
All episodes of this story can be found here >> https://www.ebonystory.com/story/synder-ella
. "Actually he has customers everywhere and he supplies, so when coming back he takes passengers at least, that would earn him extra bucks." He said with a chuckle.
"Wow! Really brilliant. So, don't you think the queen might look for us here?"
Peter smiled, "I wish. She doesn't know where I stay, she doesn't even know my parents, Henry is my best friend, but his parents and I are just like water and oil, we just don't mix. They see me as a bad influence on their son."
"I can't believe you are a prince's best friend. You don't even look like one." She said with a chuckle.
"Well, if you see my friend, you will know that he doesn't seem like the royal type. He is actually not your typical prince."
Zichat nodded with a smile, "I remember how he looks and I saw his pictures as well, you both fit each other, but why is he like that?"
Peter shrugged. "Henry has always been different. He never believed in this rich is more better than the poor stuff, he doesn't believe in matchmaking, he believes in adventure, he believes in love and he believes doing the right thing for mankind."
"So, he didn't support the whole, banquet thing is that it?"
Peter shook his head, "not for once. This was why he planned the whole kidnapping thing..oh crap!" He stopped as he realized what he just said.
Zichat frowned, "what! What are you saying? The whole kidnapping what? Peter! You two knew about it?"
Peter sighed and shook his head, "no, that is not it, you see, his plan was to get a princess, live her with her for a while and see her for who she really is while he can be his real self. He doesn't believe in all this fake life, all the ladies his parents want for him have been trained on how to treat him, how to talk to him and even pretend to love him when the truth is that, they only love the opportunity of being the prince's betrothed, He wants a genuine love, a genuine feeling, adventure but someone else was probably planning to use the chance to kidnap for real, so I guess things got mixed up, The crew we hired took Katrina, I believe that is what her name is, and the wrong people took Henry and Synder and that was really a hell of a mixup!"
Zichat breathed out heavily as everything became clearer.
"This is huge."
"Yea but no worries, if your friend is with Henry, then she is really lucky, he will keep her safe and maybe she will be the princess he has always wanted."
Zichat smiled at the thought of that, "yea, she will be, she has afterall, been the rightful lady all along..."
**
"Goodmorning Mr. Garuba."
"Morning Henry, hope you had a lovely night?"
Henry smiled and nodded, he actually did. "I did." He said, sitting on a stool beside Mr.

Read " Fulfilling Wishes " by the same author ( Tobi Loba )

. Garuba.
"Your wife is still sleeping?" He asked.
"No, Henry, she went to the market. What about the young lady?" Mr. Garuba asked.
"She is still sleeping." Henry replied.
"Wow! I hope the mat was not a problem, you have to forgive us, we don't have many guests, so we didn't get any furniture for the room but not to worry, the beddings will be delivered today just that, you might be fortunate to go with the man that will be bringing them."
Henry's brows were raised, "someone is coming from the city today?"
"Yes. He delivers furniture to this town and our neighboring towns, some people are trying to fix some things up for the festival, like a kind of wooden fence to give them the freedom to sit in the open air and not be limited to sitting in the house for 24hours. His stuff are really cheap and durable..."
"Wow! That is a great news, that means we can home today I need to go tell Ella right away...."
**
She yawned and opened her eyes. Then she looked behind her and realized that the guards that were in the car with her had fallen asleep, even the one driving. She shook her head, stupid men.
She watched from where she sat in the car which was parked in a hidden spot, far from the house the two had entered the previous night.
The young man with his father, as she could see from the resemblance were busy packing stuff into the back of a truck, she kept on watching. She saw Zichat come out, saying somethings to the other woman was kept on laughing at the men that were working. One of the men in the car with her snored and she immediately tapped all of them. "Wake up! Fools! Is this what the queen asked you to do! Open your eyes, we will soon be on the move!"
The men each yawned and stretched noisily, pissing her off but she hissed and ignored them. Then she turned back to the scene she had been deeply immersed in earlier.
The older woman was waving at the truck which was now on the move and which was heading towards their direction.
"Duck, duck, they must not see you!" She shouted and everyone in the car descended low until the truck had passed.
"Now, let's follow them carefully..." She said to the driver who switched on the engine.
***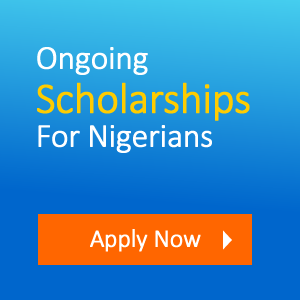 Ebonystory.com
Views (4447)
Likes (16)
Comments (20)
Rating (4.63)