Synder-Ella - Episode 33
See all episodes here »
Synder was in the room, folding up the mat that they had slept on, the other night. While she was doing this, the door opened and Henry came in. It felt a little awkward since they had not been together alone since the other night.
"Hey." Henry said, walking closer to her.
"Hi." She sad in return, continuing with her work.
"So..."Henry started, leaning against the wall. "is there anything you would like to tell me?"
Ella frowned, "like what?"
Henry left where he was and walked up to her . "Like, what happened last time..."
"Oh, the Oro thing, I slept through it, I can barely remember..." She said on purpose, hiding a smile.
"Oh that was really good, really smart...so, you just magically slept right through it ,.uhn princess?"
Ella chuckled and made no response.
"Wow, I think I got what I needed..."Henry said, pointing at her, "you are blushing, that means you liked the kiss, I'm sure it was the best kiss you have ever had."
Ella shrugged, "it wasn't bad, except that it was my first kiss, so maybe once I have more , I will let you know if it was the best..." She teased.
"Hmmmm." Henry started, reaching for her hand, "so you want more..."
"no...I mean, from other guys....." She replied on purpose and the whole smile vanished from his face.
"Why did that hurt?" HE asked her.
"What? I am just joking." Ella replied, surprised he took her serious. Then he took her other hand and drew her closer to him, "all of a sudden I don't want you to kiss any other lips apart from mine."
Ella raised a brow, her stomach was doing those funny things again
All episodes of this story can be found here >> https://www.ebonystory.com/story/synder-ella
. "What are you saying Henry?"
"I am saying that, this whole thing is really stupid and beautiful, I mean even though these last few days have been the most difficult days of my life, they were also the best days, because you were in each of them. Holding you, looking at you, running with you, is like the best adventure ever. I have never been this happy like this moment with you..."
Ella sighed, she could see the sincerity in his eyes and while they held each other's hands, she felt warm all over.
"I feel the same Henry." She started, "you see, I have been a girl that has always lived my life in one way, I have always listened to orders, I have been told several times how unfortunate I am but, with you, I feel like the only girl on earth, the way you are looking at me right now...it is giving me this funny movement in my tommy..."
"Like butterflies...?" He asked with a smile, lifting her left hand to his lips.
"Yes, like butterflies." She replied.
"I think I'm falling for you Ella, I want to be by your side all day and night and I want to share everything I have with you, I just wish we can just stay here forever, without having to go anywhere but..." He stopped as he remembered Peter....
"There are people who need us..." Ella replied, remembering her friend.
"Yea, there are." Peter said, brushing her hair back with his hand..."There are so many things I don't know about you Ella, and there are so many I wish I can tell you as well...."
"Well, you can start with something...." She said.
Henry sighed, thinking of how to start.
"The Queen's banquet...you said you think the prince was stupid to have gone ahead with the plan..."
"Yea, I said so because he could just go out, find someone fall in love and get married, why throw a stupid banquet?"
Henry smiled, kissing her other hand, he was surprised at how they could reason the same way.
"Well, maybe he did but through a stupid plan, eventually, he fell inlove with a lady that was exactly the kind of person he had always wanted, and I think now, he is ready to settle down with the love of his life...."
Ella frowned,"okay...how did you know this? Are you his special adviser or something?" She joked but he was looking serious.
Henry licked his lips and then sighed, closing his eyes, he said, "Ella, I am the..."
"Guys, come on, your ride to the city is here..." Said Mr Garuba who opened the door immediately and then shut it without coming inside.
Ella jumped in excitement..."OH my God! Come on Henry...we are going home at last..."
"Wait, you need to hear what I have to say ..."Henry shouted but she was already out of the room....
. .
Read "
When A Woman Wants..
" by the same author (
Tobi Loba
)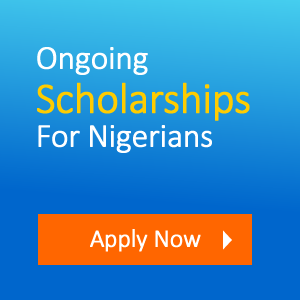 Ebonystory.com
Views (4378)
Likes (22)
Comments (28)
Rating (4.33)