Synder-Ella - Episode 35
See all episodes here »
Henry stepped out of the bathroom only to find his mother sitting on his bed and giving him one of her smiles which did nothing to him.
He ignored her and went straight to the mirror where he began to shave off the beards that have accumulated over the few days.
"Why can't you allow one of the men to do that for you darling." The queen said.
"No mum. I don't need anyone to do anything for me." He snapped at her.
Porsha sighed and stood up, walked up to him and placed a hand on his shoulder.
"Are you still angry with me darling?"
"Damn right I am." He shouted at her, "you had no right to scare off my friends like that.

Read " Finding Solace " by the same author ( Tobi Loba )

. How could you? Later I got to know that you actually imprisoned Peter, Mom!" He shouted, his nostrils flaring. Since he got back home last night he had been so angry that the only thing he did was to lock himself up in the room until that morning. The worst part of everything was that, he didn't even have Synder's number since both of them never had the chance to get a new phone or even ...crap! He dropped the shaving stick as he cut himself.
"Oh my God! Guards, bring first aid!" Shouted the queen.
"No! No first aid mom! Just leave me alone." He shouted and left his mum's side to move towards the bed.
Porsha sighed and walked back to him.
"Okay, I'm sorry but he was the reason you got into this mess in the first place."
"No mum, I was the reason I got myself in the mess, he had nothing to do with it, I orchestrated the whole thing, to catch a princess and it just sto happened that someone else was reasoning the same way and I got captured, he wasn't the reason
All episodes of this story can be found here >> https://www.ebonystory.com/story/synder-ella
. He was actually being a good friend. I couldn't believe you did that!"
The woman sighed again and sat beside him. "Now, I am sorry and I will personally apologize to him..how about that?"
"Okay mum but that is not enough, there is something I need to tell you about this lady that we got captured together..."
"Whose shoe is this?" The queen asked, frowning and smiling suspiciously. Then he realized his mother had found Synder's other shoe which he had kept with him through the night.
"Well, mum, the princess I was about to..."
The woman gasped, "oh my God! You are in love?"
He frowned and chuckled, "Is it that obvious?"
"Oh my God! This is so good...is it the lady that you got captured with....?"
"Yes mum and you shouldn't have acted like that yesterday, now I have no idea of how to find her...."
The queen stood up excitedly, "well my son, I happen to know her family...."
He frowned, "you do?"
"Yes my dear, she was among the ladies that was supposed to be here and now that we have sent all the ladies home, you can finally settle for your princess and I will make that happen...this is so good to be true. My son is in love and you know what?"
Henry frowned, happy but confused. "What?"
"I approve and I know your father will approve as well..."
"The thing is I don't even know anything about her and..."
"I said not to worry darling, I will send a message to her mother and we shall go there together with our royal entourage...oh, I am so proud of you son, you made a good choice." She said, kissed her son on the cheek before rushing out excitedly.
Henry frowned, Synder said her mother died or had she been hiding her true self from him like he had been hiding his true self as well...well, he couldn't wait to see her one more time....
**
"Quickly, get the gifts and flowers ready Dora. Cynthia, get me my purple gown, Rosy, tell the men to go dress up the prince. Go quickly!"
The ladies and men in the queen's room bowed and went on their way.
Porsha was too excited and she waited for Lara's message as she was still talking on the phone, then she ended the call and faced the queen.
"So, are they expecting us?"
"Yes, my queen, Lady Katrina, and her mother would be delighted to receive us."
"Great!"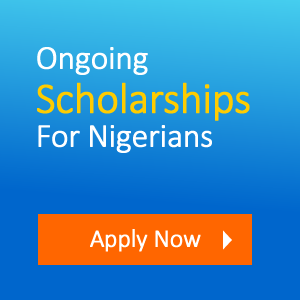 Ebonystory.com
Views (4523)
Likes (18)
Comments (23)
Rating (4.67)