My only addiction - Episode 5
See all episodes here »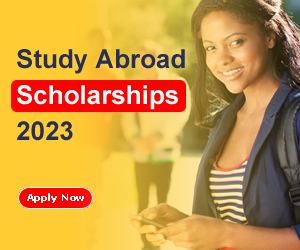 Arya's POV
Chapter song: Brokenhearted by Beyonce
I got back to sleep after he left only to wake up with the sound of the doorbell...
"Stop ringing the doorbell..." I pleading before shoving a pillow over my face hope it would stopped...But it seemed the person on the door was persistent...
I staggered from the bed, cursing the person on the door beneath my nose...
When I walked in into the living
room, I begun to look around and forgot someone was at the door..
There was a huge photo of a soaring eagle, glamorous chandelier, coffered ceiling, classy black sofas....I was busy looking around when I heard the doorbell again...
Sweet Lord, I forgot...I face-palmed myself...
"Who is it???" I asked, my hand already on the door knob...
"It's the pizza you ordered..."
I twisted the door knob and opened it....
"Here is your pizza!!!" He offered me a half smile...
"Thank you..."
"My tip????"
"I don't have any tip..." I slammed the door on his face.
I placed the pizza box on the table and continued looking around....
I held one of the elegant and richly textured grey throw pillow and it was so soft....
Why does he need a luxurious duvet for???? And the matching grey soft rug,damn it feels so smooth and ticklish under my feet...
Stop right there, did he have black and grey striped drapes???I have always wanted to own one...Lucky guy....I never thought blending grey and black would look so good...
Jackie should know about this...She should see where her bestfriend spent the night...
Where can my phone be???? I looked around the room I was in and found it charging on the nightstand..It was off...
I know Nick and Jackie must be worried sick...
I switched on the phone and just as predicted twenty missed calls from Jackie,Nick and surprisingly Andrew....
"Hello bestfriend???" I said excitedly when she picked up...
"Where are you short woman??? Do you know how Nick and Andrew are worried sick???"
"Let me video call you, you won't believe what happened to me last night..."
"I want to know everything....Details from A to Z...."
"Calm you titties woman, let me call Nick and Andrew first then get back to you..."
After I was done lying to my brothers that I had taken a break and went to stay at our cousin Ella's place, I facetimed Jackie....
"Sweet holy waters, where are you short woman????"Her mouth was wide open...
"How is the living room????"
"You haven't told me where you are...."
After narrating to her the whole story, she still couldn't believe I kissed Amy...
"My little girl is growing up, you mean you kissed a stranger...." She fanned her eyes, faking a sob ..
"I was heartbroken Jackie and Amy was there to offer a shoulder....Anyway let's check around the house..."
The bathroom just had a cabinet full of towels and bathrobes, a faucet and a walk in shower...The room I slept in was also simple...A bed, nightstand, a mounted 32' inches TV,closet and nothing extraordinary about the bathroom...
The kitchen was equipped with all modern appliances...
"Wait, what is his name again???I need to find out more about him..." Jackie suggested...
"Amy but I don't know the second name..."
"Okay let me search for all the Amys then you can tell me who is your prince charming..."
I nodded wordlessly ...
All the pictures, he sent me none of them looked like Amy....
"Short woman, what if he is a terrorist???You said he looks like a mixed race, Egyptian or even an Eritrean..." Jackie said frowning but I didn't care...
"I don't think so...He is so sweet and charming...I don't think he would harm a fly.."I defended him...
I opened the door to the last room and almost collapsed...
"Jackie, look???" I showed her the room and she screamed...
"I want to come to where you are...I can't be the only one dealing with the landlord..I want some vacation too .."
"Stop being a crying baby....I can't believe someone is living the life we are praying for..Life is so unlucky..."
"And unfair..He is handsome and probably rich...You are so lucky Arya..."
I didn't even answer her back, the room had left me speechless.By the look of it, it was the cute eyes' bedroom...I am sure waking up in this bedroom would be like waking up inside a warm cloud...
I felt like the silvery gray carpet was practically begging for my bare feet and the glass windows gave the perfect view to see our beautiful city...Some people are very lucky...
I walked into the room inside Amy's bedroom which I bet was the bathroom...The bathroom in my house is so small that can't fit two people and ironically his bathroom was the size of my sitting room or even bigger..
I diligently stepped on the black gloss tiles as I looked around...Who was painting in their bathrooms???
"Wait a moment, is this his bathroom???" Jackie yelled and dragged my attention back to her..I had forgotten we were face timing...
"Yes Jackie, it's the size of our sitting room or even bigger..What if he is married???He can't live in such big classy apartment alone???" I felt sadness weighing me down by the thought of him being married...
"Who cares, live life for the time you are there...So when are you coming back to ghetto???Or you will never come back" She teased me...
"As soon as my ankle feels better, it hurts a little..."
I bathe using a basin and a jug and this guy gets to have a walk in shower and a bathtub....It was a spa-like bathroom...
But I love the decor used in the bathroom...It was abit darker than pewter walls and it gave the bathroom a romantic look...
"We will talk later Jackie..." I disconnected the call even before she could say anything...
I limped back to the living room and noticed I had not seen a custom bar cabinet...Amy who are you???You seem so young yet you have such an expensive apartment...
Or are you an assassin???But who would want me dead???I have nothing under my name apart from my ID and birth certificate....
"Arya live like a queen..." I poured myself some wine and walked back to Amy's room...
I stood by the glass window and felt peaceful just looking at how beautiful our city is...
I was doing just fine until depressing thoughts begun taking over my mind....
You are here looking happy, have you forgotten you were dumped...You haven't paid rent and the business is not doing well....You should be stressed not happy....
I felt anxiety so raw on my skin...Yes,Pascal dumped me and I am so broke...Why am i smiling???I should be crying..
I unlocked my phone and went to my gallery where I looked at our photos together...We looked happier, where did things go wrong????
Tears begun dripping from my eyes and I didn't care to wipe them away....I downed my wine and closed my eyes...
He betrayed my love and his actions proves he loves no one else than himself...
" I deserve better....He is a jerk...He broke me..." Every memory of us tore me apart...The pain and anger ripped my soul out....
I did everything for him to be happy but he left anyway....Funny thing, I miss him and want him back...Maybe I should call him....
I dialled his number and crossed my fingers as it rang..
"Hey puppy, how are you???"I whispered...
"I am good Arya..."
"Is there no way we can forget what happened???I really miss you..." I sobbed and there was long silence from him...
"Just move on Arya, you will get another puppy...I don't think I can do this..."
"Fine to hell with you...I will never call you again..."I cussed out and disconnected the call...
For a moment I felt like I could rip my heart out and squeeze this immense love I feel for him from it..
I limped back to the living room and took a whole bottle of red wine...I needed to be drunk and forget my sorrows for a moment ..
I stood on top of the sofa and played some music on my phone....I begun hoarsely singing along, my cheeks becoming wet with tears as I tried to dance to the sad heartbreaking songs...
You're everything I thought you never were
And nothing like I thought you could've been
But still you live inside of me
So tell me, how is that?
You're the only one I wish I could forget
The only one I love to not forgive
And though you break my heart
You're the only one
On the realisation, it wasn't soothing me at all....I removed the t-shirt I was wearing and limped to Amy's room...
I removed the bandage and waited for the bathtub to be filled with water...
As soon as it was full, I got in still listening to my sad songs and begun gulping down the bottle of wine...
A/N What was the dumbest reason one has ever dumped you for???
. .
Read "
Binded by friendship
" by the same author (
Fideh Mwangi
)
.
All episodes of this story can be found here >> https://www.ebonystory.com/story/my-only-addiction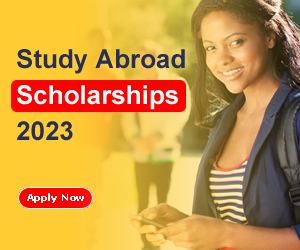 Wants to study in Canada? Checkout this ongoing scholarships in Canada
Ebonystory.com
Views (17891)
Likes (17)
Comments (13)
Rating (4.88)