My only addiction - Episode 4
See all episodes here »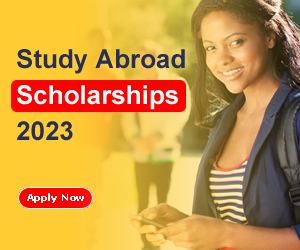 Arya's POV
I felt like I was lying on top of something warm and cossy which for sure wasn't my tiny bed...I opened my eyes only to find myself in a beautiful room...
I felt like I could lie on that queen size bed forever.But how did I get here???Only drug dealers, cult, royalty and of course rich kids afford such a place....
But I am surrounded with broke people, none of my friends are ballers...Then what am I doing here???
I could my heart racing so fast...I peeped inside the duvet and I had on a white t-shirt...But I wasn't in pain, in fact I have never slept so peaceful....
"Did they take my kidney???" I begun talking to myself...I touched my abdomen and there was no stitches.
"Do they want to offer me as a sacrifice???" I said a simple prayer as tears streamed down my face...
"God I am a good girl, let me not die like this...I know I shouldn't have trusted that stranger in that bar...Please don't let him harm me..How couldn't I have realised he was fraud with the cap and glasses???" I spoke in almost a loud voice....
"I even kissed him..." I screamed, rubbing my lips over the grey duvet which was so soft,"I am a cheap woman......"
I know what I will run away...I struggled to sit upright only for my head to feel like it would crack open...
I can't even sit, how will I run away???
I was busy massaging the sidelines of my head, cursing myself for drinking too much when I heard someone laughing.....
I lifted my head up and my heart sang with delight...A handsome had leaned on the wall, his hands shoved in his grey sweatpants..
He had that brown Adonis look..He seemed at least 6'4 inches or maybe taller.
I had this urge to touch his firm arms...Where did he come from???Did he fall from heaven??? Focus Arya, even Lucifer is handsome...Maybe he is a devil in disguise...
Am not scared anymore, take wherever you want baby...
"Focus Arya..." I shook my head and slapped myself softly...
"You know you are crazy and weird right????" He chuckled....Ulalala!!!! His voice cuts through your heart...Deep and husky..
"Arya have you seen the lips???" My subconscious mind whispered to me....
"Yes dummy, they are ripe ready to be kissed..." I blurted out loud....
"But you already kissed them..." He shook his head...
I covered my face with my hands feeling embarrassed....
"How is your ankle now???" He asked and that's when I realised my foot was bandage...
"What happened???" I asked softly....
"You were crying, I comforted you then you kissed me..." He raked his messy hair with his fingers..
This man is gloriously attractive...
I need enough air to calm my screaming lungs...
"Was I a good kisser????" I stammered
"Are you serious????" He begun walking towards me...
Pleàse stop right there or I am gonna collapse...I don't know if I can hold myself from hugging me when you are so close to me...
He sat on the bed so close to me that his scent filled my lungs...Damn, he smells so good...
"What's your name????"
"Emy, Mary, frya...I mean Arya Almasi..."
"Why are you tensed???" He took my hand and place it between his,"I don't bite...You will stay here for some few days until your foot is better.."
I am not scared of you, it's just that your looks stuns me ..
"What's your name????" I stammered...
He raised his eyebrow at me as if I had said something wrong...
"Do you love football???"He asked and I shook my head in disapproval...
"Do you love Harrar Hotspur???"
What with the questions dude???I just want to know your name...
"I have heard of it...."
His dark eyes made me weak at my knees...
"Do you know any player????Did you hear about the goal in Tanzania???"
"Please I just want to know your name...If you don't want tell me I can call you cute eyes...One can get lost in them you know..."
I tried to divert the football nonsense but all in vain...
"You haven't answered me Arya?????"
My name sounds so sexy when he says it...
"My brother talked about an Ethan something I bet Mar....I can't remember...Did the country proud...I hate football and so I don't follow...But my bestfriend does and....." Before I could finish what I needed to say, he placed his finger on my lips...
"You know you talk alot...I am Amy...." He smiled...
Let me bite your finger, pretty please!!!!
"I will get you something to eat...."
He stood from the bed and walked out of the room....Jackie needs to hear about this...I could feel my heart pounding in my ears...
His looks makes me question what I saw in Pascal...He is way below average of what Amy looks like....
I wish I could see his abs and chest....
Come think of it, is he an Ethiopian,Egyptian, Eritrean or a mixed race????He is a beautiful baby..
Minutes later, he walked in with a tray.....Is he kidding me??? a bowl of popcorns, glass of juice and some painkillers...
"Are we watching a movie???" I asked when he placed the tray on the nightstand...
"Why???"
"The popcorns,hello???"
"This is what I could find in the kitchen..."
"I have a hangover, I need food not snacks..."
"But..."
I interrupted him,"I am starving...I feel like my head will crack open...I might be tiny but I eat alot...This is like torture to my poor stomach..."
"The pizza will be here soon....I need to go to work...." He kissed me on the cheek and turned around walking towards the door...
"Arya???" He paused, his hand on the door knob,"You should shower...You smell like liquor and vomit..."
"And the white t-shirt am wearing???"
"Don't worry, I saw what was to be seen but didn't touch..." He opened the door and left...
The nerve of him but why is he so handsome????
A/N I am loving this story already can't wait to write more...Support me as an author, share,vote,comment and give a thumbs up...
Follow me on social media if you feel like,
Instagram @fidehmwangi
Facebook@Fidehmwangi
Twitter@Fidehmwangi
Thank you.....
. .
Read "
Pierced Rose
" by the same author (
Fideh Mwangi
)
.
All episodes of this story can be found here >> https://www.ebonystory.com/story/my-only-addiction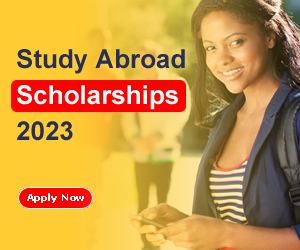 Wants to study in Canada? Checkout this ongoing scholarships in Canada
Ebonystory.com
Views (18450)
Likes (27)
Comments (22)
Rating (4.83)