My only addiction - Episode 49
See all episodes here »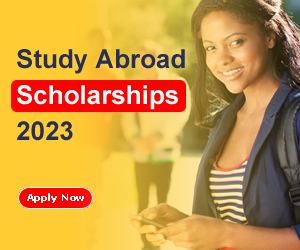 Arya's POV
My eyes snapped open and I blinked several times scanning the dark room. I couldn't believe I slept that long...
"Ethan???" I called out on him switching the light on the nightstand on..
There was neither an answer nor a sign of him...I looked for him all around the apartment but I was alone.
I could have called him but I wasn't ready to turn my phone on yet ..
Good thing Ethan has a laptop in his closet, I will try and get hold of him through Instagram...
I stepped out of my shorts remaining with my t-shirt , panties and a pair of knee length socks I took from Ethan's closet and crawled back to bed.
When I turned on the laptop, I couldn't believe a passed out me was gracing the screen. Smudged lipstick, mascara all over my eyes I was horrified to even look at myself.
By the look of it, it seems it was taken on that night after attending the party at the Marcias...
He will answer to me when he comes back, how can he have such an embarassing photo of me as a wallpaper....Talking of coming back, where was he???Did things get out of hand???Did Melanie pull another cheap stunt???
That woman better vanish from the face of earth, for both our sakes.
The moment I logged into my Instagram account, my notifications began to go bananas . How could I forget I have been the centre of attention in town of late..
I was about to text Ethan when something caught my eyes
All episodes of this story can be found here >> https://www.ebonystory.com/story/my-only-addiction
. The video from that disgrace of a womanhood... The way she dabbed the tears on her cheeks with that white handkerchief as she narrated the false story I would have believed her if I didn't know Ethan so well.
"When I told him to stop he began choking and hitting me. It was so traumatising. Because of Ethan Marcias I have to take sleeping pills to be able to sleep. I am requesting you my family to seek justice for me. Men like Ethan shouldn't be.." I couldn't continue watching that crap..
I read through some comments and I couldn't help but feel a lump in my throat, they were so mean..He can be a jerk and an asshole at times but never a rapist.
I clicked on articles about me and Ethan from some of the gossip and online blogging sites and Ethan wasn't the only person on the wrong side of the people...They called him a sex pervert, rapist and many more mean names where as I was called the stripper in the making... I clicked on the video of me that seemed to be trending and there I was on top of a bar counter making a fool of myself. I know understand why Ethan was so pissed, who wouldn't??? I can't even watch that video twice...But why were people so mad and nasty in the comments, it's not like I was dancing on their laps. I didn't hold a gun at their heads and force them to watch me make a fool of myself.
I better stop going through the nasty articles about me and Ethan before I get into a foul mood.
I shut off the laptop, placed it on the nightstand and went to the kitchen to prepare something for my grumbling stomach. I had managed to sleep for so long but still had a hangover killer headache. What is my life right now??
The only quick meal I could prepare was noodles and Spanish omelette...
It was thirty minutes past midnight and Ethan had still not come back home. I was beginning to get worried..
"Just great!!!" I yelled to the room when I realised my phone battery was dead. How was I going to reach this man now..
I slouched on the sofa and began changing the channels furiously when I heard the shuffling of the door knob. When Ethan walked in, I didn't need a mindreader or a genius to tell me that something was not right. He looked like he had been ran over by a truck.
"What's wrong???" I asked, walking towards him but he just walked past me into the kitchen..
"Ethan, you need to talk to me. Did Melanie pull another stupid stunt????" I asked following him to the kitchen.
"Ethan,You are scaring me.."
"Nothing is okay Arya..." He whispered, reaching for a bottle of water in the fridge.
"What happened???Talk to me...."
"I don't know where to start..." He turned around to look at me only to see his eyes were glassy with tears..
"Start from beginning..." I moved closer to him and cupped his face.
"I think what I need now is you...I need you to calm my insides before I explode Arya..." His intoxicating breath was a mixture of whisky and mint...
"Have you been drinking???"
He pulled me against him and kissed me with ferocity taking my mouth with burning possession. The kisses grew hungrier and deeper as his hands roamed freely all over my body..
By the time he was breaking the kiss, my mouth was filled with a metallic taste of blood from how roughly he was kissing me..
"I need you now.." He said in an authoritative voice.
I expected him to take my hand and lead me to the bedroom only for him to walk me to the dining table and turn me around that I am facing it.
His hands slid up my thighs and tugged my panties down around my ankles. I tried to turn around and face him but he gently but firmly kept me facing the table...
"For the love of God Arya, can you stay still!!!"
At first I felt like an animal in bondage and the same time I loved what he was doing to me..

Read " Bloody Fog " by the same author ( Fideh Mwangi )

. I could feel shivers as pleasure rippled through me... It was one hell weird amazing s*x I have ever had...
"I will have a quick shower, if you want you can join me.." He slid it out of me and walked away to the bedroom..
I was left there shivering from the pleasure that had rippled through me.
I pulled my panties back to my waist and followed him to our room. The bathroom door was open and I could hear the shower running...
I took of my clothes and walked into the palatial glass enclosure.
It was filled with steam and Ethan was beneath the nearly scalding water with his head pressed on the glass wall...
"Talk to me love..." I wrapped my arms around his torso from behind
" I disowned my dad..."His words were so quiet , I could barely make them out.
"What????" I know I wasn't supposed to yell but I did.
"I feel so horrible, it's like I lost a part of me after those words slipped my lips..."
"Then why did you say them????" I turned him around so that he could face me..
"I was tired of always trying to win his love. For years I have tried to prove him wrong and get his approval but I couldn't anymore..But now I am not sure if that's what I wanted..."
"Ethan, he is your father and that will never change. Instead of pushing him away maybe it's time you look for another way to make your relationship better..."
"But how????"
"We will figure it out love.We will pull through this together."
"Thank you baby..." His lips descended on mine and kissed me gently,"I love you Arya..."
"Me too Love..."
"I don't know what I would do without you..." He stated, pulling me into his embrace.
"And I don't know what I would be without you Ethan, you are my life love..."
The hot water was intoxicating and combined with the aftermath of my orgasm I felt really relaxed..
"Why do you have red marks on your back???" Ethan was seated on the edge of the bed and I had knelt behind him drying his hair when I noticed some red marks on his back.
"Let's say my mom kinda landed a few angry punches on my back..."
"It seems she is an angry woman..."
"If not for granny I don't think I would have a back by now.."
"Then I guess I owe her a thank you. Anyway how far with the Melanie's saga???"
"Did I hurt you earlier???.." He asked, pulling me into this lap.
"I felt like an animal in bondage...."
"I am sorry I was angry and hard...All I wanted was to be inside you..."
"Maybe next time you can give me a thumbs up..."
"I am sorry baby but I know you enjoyed it so much..." He began caressing my thighs, biting my earlobe that I moaned.
"Let me hang this wet towel in the bathroom first.."
"No need of that," He snatched the towel from my hand and threw it on the floor,"It can wait.."
He began trailing kisses down my collarbone when I stood from his lap.
"Love, you haven't answered me about Melanie.."
"Everything is under control but there is a problem..." He pulled me back to his lap.
"What is problem???" I tried to stand again but he firmly held me still.
"Promise me you won't leave me or get mad. I tried telling the lawyer and Erastus that it was a wrong idea but they claimed that was the only way. Trust me if there was another way, I wouldn't have considered it..Don't be mad at me, I can't handle it..." He was talking to fast and defensive that I couldn't help but laugh.
"Let me guess, Ivy is involved..." I said in a whisper...
"Probably but we are yet to confirm," Ethan stammered.
"So what does Ivy have to do with this???" I wrapped my arms around his neck, my eyes piercing through his.
"Erastus thinks that Ivy might convince Melanie to stop posting those stupid videos.."
"Have you ever thought that maybe she is involved with this????"
"You are starting to sound like Jack now..."
"As much as I hate to be right, Jack has a point. You should talk to her, If this is the only way to make this sh*t go away so be it..."
"Are you sure???? I expected you to burn this apartment down with your fury."
"Yes Love..Because if I had it my way, Melanie would be long gone by now.."
"Would you kill her???"
"From where I come from we kill and do our own burying. They would never find her body..."
"You are kidding right???" His eyes were wide in horror.
"Do you want me to order a shovel online so that you believe me???"
"Always remind me never to be on your bad side .."
"Desperate times love.." I shrugged...
"Get that thought out of your mind Arya, it's creepy..."
"For both our sakes, pray so hard that I never see eye to eye with that Melanie..If you only saw that video, you would be helping me dig a grave somewhere in Sokomoko right now..."
"You saw the video???" He asked shockingly..
"Yeap and truth be told she is a good actress..."
He attempted to get his hand inside my bathrobe but I slapped it away..
"Baby since you don't want a little fun, I hope you don't mind if I want to sleep right now.."
"It's okay love...You can go ahead and sleep..I will go do some baking." I pressed a kiss on his forehead.
"Are you sure????"
"Yes, I got this..."
"I love you..." He said sleepily.
"I love you too..."
A/N Sending love and positive vibes your way. Full chapter on wattpad.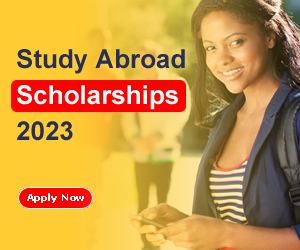 Wants to study in Canada? Checkout this ongoing scholarships in Canada
Ebonystory.com
Views (15893)
Likes (13)
Comments (7)
Rating (4.5)