My only addiction - Episode 2
See all episodes here »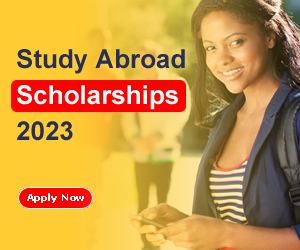 Arya's POV
"Arya calm down or else you will get a heart attack!!!" My bestfriend Jacky warned me...
"How I am supposed to be calm????It's 8 o'clock already and Pascal is not here...What if he stands me up????" I stammered trying to calm my nerves which seemed close to impossible....
Jackie had to deliver a classic yellow cake with chocolate frosting to a certain college party and I didn't want her to be late....
"Jackie, just go I will close up the shop...You know we need to save up as much as we can..." I begun with my lectures which she hated...
"Don't start with your lectures or I am going to get a migraine...I have like two hours before the party begins...Calm down short woman..."
For the past two months, there has been alot of riots in our neighborhood hence we don't receive customers as before....This is what happens when you live in the other side of town...
"We have to pay rent of this place, our house, electricity bill, business is not doing so well...Like we are doomed Jackie...." I stammered....
"We got this Arya...."
"How???? and every weekend we always bailing Andrew out..." I said between closed teeth....
She has this way of reading me... I don't know how she knew I needed a hug...
"Today just focus on your date with Pascal, nothing more....Tomorrow we can back to worrying about our endless problems..."
"You should hurry up and be back at 11pm before the police patrol...I don't want them mistaking you for a thief and the next thing is another riot people crying for justice..."
In our neighborhood, people riot for many reasons....A transformer being stolen, an innocent person brutally killed in the hands of the police, one of their own arrested for no reason and the latest one which is lack of water for the longest time....
Since it's not by choice, you have to learn how to survive.....
"Talking of Andrew,"Jackie pulled back,"Has he called you???"
"You know he calls when he needs money so I am sure right now he is loaded.You know he has been acting up since our parents' death." I shrugged...
My parents died when I was sixteen in a car accident and my two brothers are the ones who have taking care of me actually only Nick...
Nick is the firstborn who coaches the football team in our neighborhood during the day and works as a trainer at the gym in the evening..
Andrew just drinks his life away and all he does is stir trouble around the neighbourhood...Atleast he has a gang if that makes him slightly useful...
I own a bakery which I run with my best friend...But I don't know for how long...Business is not doing well...
"Is Nick over Leah????or they got back together???"Jackie asked shyly and I just smiled..She has been having a crush on my brother for the longest time...
"There is still hopes for you missy, he is still mad at Leah..."
"Hey ladies????" Pascal greeted us dragging us from our conversation....
He seemed tired and worked up...He didn't seem like he had come to pick me up for our date...
Untucked shirt, his coat on his hand, tie loosened and dry cracked lips...
"Are you okay????" I asked as I walked towards him...
"Yes..." He replied in a bored tone...he was warry
"Let me get my clutch bag and jacket...Have you noticed I am wearing stilettos???You said you love me in heels..." I said excitedly but he just stood there tensed.
I turned around ready to go get them when he held my hand,"We need to talk..."
The four words that can send anyone to a comma...The words I fear to hear since they never bring good news....
"Yes???" I stammered...
"You are a good girl Arya, any man is lucky to have you...You are hardworking, kind, humble,down to earth....."
"Get to the point Pascal..." I was getting impatient...I didn't want be soothed before my heart gets broken...
"I don't think I can do this anymore...." He whispered, looking down embarrassingly...
My eyes glimmered with watery tears and I felt as if the whole world was about to crumble down...
"What????"
"I am sorry Arya, it's not working anymore...."
"Did I do anything wrong????I am not cheating on you trust me...I only talk to Nick and Andrew...I will try being a better girlfriend..."
Pain was tearing its way into my trembling heart...
"No, it's not that...You are just clingy, too available and you don't entice me anymore...You are boring..."
"Hey you, watch what you saying!!!!" Jackie thundered behind the counter....
"Have you forgotten all she did for you????" Jackie asked as she walked towards us,"You are so ungrateful..."She sneered....
"I didn't forget but she doesn't make me happy...I can pay her the money back..." He replied shamelessly....
Now he wants to pay back, the things I did for him are valueless...No money can ever cater for all the things have done for him ..
I gave him some capital to start a business, helped his sister with her wedding, stayed with his mother in the hospital when she was sick, housed him when he was jobless and many more...But now kindness according to him can be bought...
"Pascal all I did was be there for you...." The pain was so raw and his words were playing in my mind like an echo...
"And I am grateful but you are not the one I want to spend the rest of my life with...It's not you, it's me..."
"You said am hardworking,kind and humble then why are you leaving me????I love you so much, I have invested all of me in the relationship..." My heart felt as if my blood had become a tar as it struggled to keep a steady beat..
"I am sorry but the right one will come..."
"Are you leaving me because my bakery is not doing well???I am trying I swear..." I sobbed, taking his hands into mine...
"It's not that, you know if you need anything I will always be here..."
Without hesitation, I threw myself at him and hugged him but he pulled me back...
"I am sorry I ruined our date..."
I was about to say something when Jackie covered my mouth with her hand...
"Just leave Pascal and never come back..." She ordered....
He nodded and left even without a goodbye...I hugged Jackie as tears flooded like the waters rushing down a waterfall the only time I stopped was to fill my lungs with fresh air...
"He left Jackie..."
"I knew something was fishy when he came one hour late, he was always punctual...But don't worry, he is douchebag..." She rubbed my back soothingly....
"Do you want me to stay with you????We can always eat the cake..." She asked...
"No,"I pulled back and wiped the tears from my eyes,"We need this money...I will just have a walk, I will call you later..."
I took my clutch bag and denim jacket from the store and found Jackie staring at the cake all sad..
"Are you sure you don't want my company???"
"Yes Jackie, I need time alone..."
He couldn't notice I wore a simple black dress and the only pair of stilettos I own since he said he would love to see me in a dress and heels today...I don't do makeup but at least today I tried to look pretty for him..
Little did I know I was dressing up to get dumped....He left like it was nothing...
Arya you getting into that phase again
All episodes of this story can be found here >> https://www.ebonystory.com/story/my-only-addiction
. Where you cry yourself to bed, listen to all heartbreaking songs you know, pray that he comes back to you, act like a fool before you realise he is not worth it.....
I really need a strong drink....
Ethan's POV
I wore a cap and a pair of glasses and walked into a certain cheap club on the other side of town...I didn't want to go to the classy or popular clubs since everyone would recognise me and the last thing I want is to be seen vulnerable by my fans..
I was busy texting Troy I am home when I bumped into this girl and my phone slipped from my hand and dropped on the floor...
"I am sorry...." Her brown eyes were like ocean of hopeless grief...
I couldn't yell at her even if I wanted to...
She picked the phone from the floor and gave it to me...
"Is it broken???" She stammered...
I wasn't even concerned about the phone...I was worried about this sad girl infront of me... Doesn't she know it's a bad idea to drown your sadness in a club???Something might happen to her especially since she is a girl...
She might get raped, groped, harassed and do nothing about it...She seems the same age like Hope and a club is the last place I would want her to seek refuge...Look who is talking
"I can always replace it..Question is are you okay???"
She blinked and tears dripped from her eyelids and slid down her cheeks....
"Sorry I can't help it..." She ran past me and into what looked like washrooms....
Guys I am back with a new novel and I hope you love it too....Kindly share,comment,like, rate and I will be grateful....
. .
Read "
Attitude meets Arrogance
" by the same author (
Fideh Mwangi
)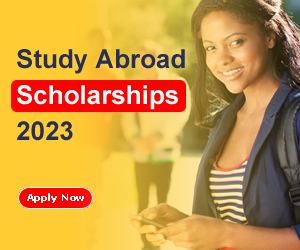 Wants to study in Canada? Checkout this ongoing scholarships in Canada
Ebonystory.com
Views (21008)
Likes (20)
Comments (15)
Rating (4.7)